What did Binotto do during Sainz's podium at Monza?
The Ferrari boss left the garage to watch the ceremony at the foot of the track and applauded the Madrid driver, who finished second in Italy.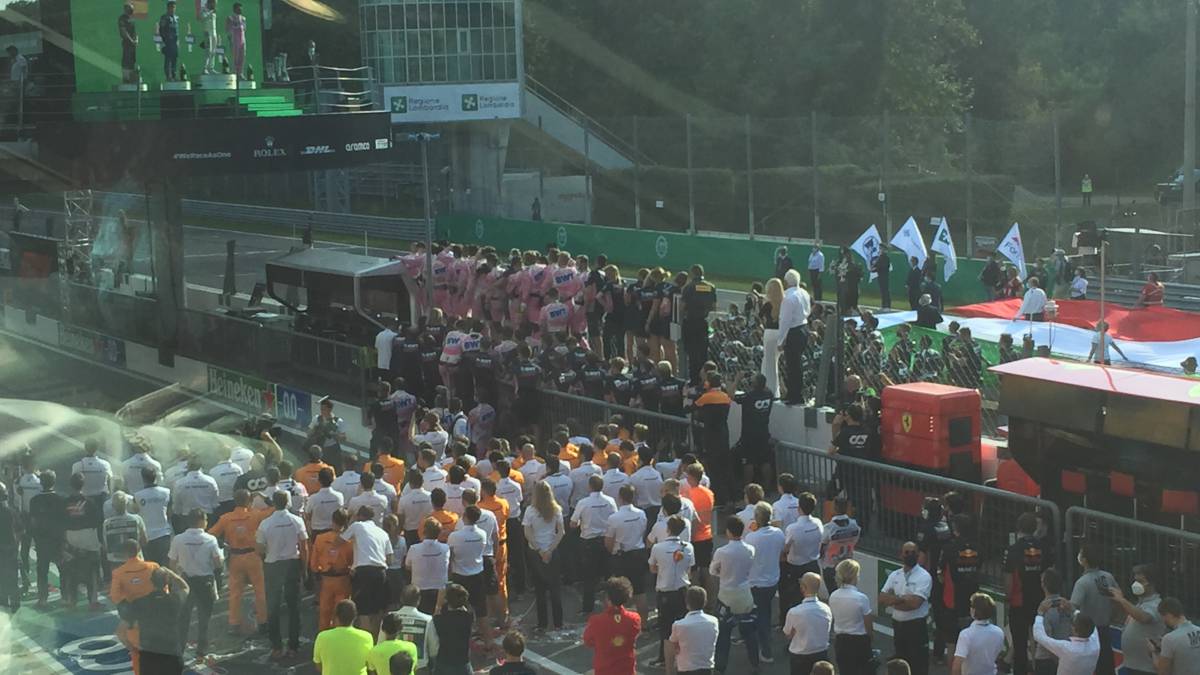 The French anthem was played, in honor of Pierre Gasly, and the Italian, by Alpha Tauri, much chanted by the transalpine population of the paddock. For example, Andrea Stella, McLaren's director of performance, sang the national tune, and the 200 doctors and policemen who followed the Italian GP from the stands carried a gigantic flag that occupied the finish line, where next year there should be a tifosi tide. It was a nice podium in which the public was absent, as always. "The style of 2020 is like that," acknowledged the winner of the race.
The winning team took to the track, Racing Point climbed the fence, McLaren stayed inside the pit lane and applauded Carlos Sainz from there. A few rows back, just as the drivers were going to collect their trophies, Mattia Binotto emerged from the Ferrari garage, who wanted to witness the ceremony from below. It is not usual for a team leader to go to someone else's podium, especially after a bad Sunday for his sporting interests (Vettel left due to a breakdown and Leclerc, by accident). The Swiss left the circuit early, in fact they canceled the last Scuderia press conference, but had time to applaud his future driver. The day before, he did the same in the F2 race with Mick Schumacher.
Sainz felt Ferrarista this week in Monza with the interest and encouragement of the fans who waited for him every day at the door of the hotel to encourage him on the way to the circuit. "I'm excited, of course, I am looking forward to that future and I hope it will be my first podium at Monza, but not the last. For many more to arrive with Ferrari, I am looking forward to them and I cannot even imagine what it would have been like to go out there with 100,000 people on the straight, "said the McLaren driver.
Photos from as.com