What became of Gabriela Sabatini ?: US Open winner in 1990
This Tuesday marks the 30th anniversary of Gabriela Sabatini's victory at the US Open. She was the first Argentine to win a Grand Slam. Now she is dedicated to perfumes.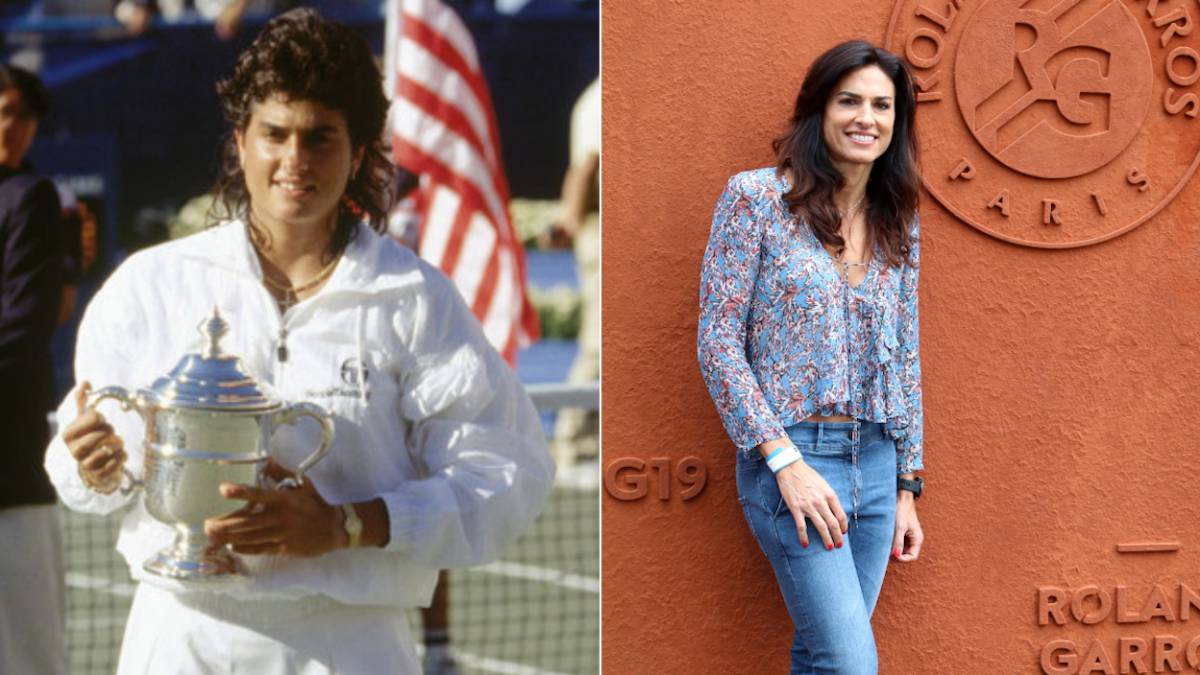 This Tuesday marks the three decades since Gabriela Sabatini's (Buenos Aires, 1970) victory at the US Open. That triumph made her the first Argentine to win a Grand Slam, but before that, the tennis player was already well known in her sport. At the age of 14 he made his debut on the circuit. Precocity always marked his career, since with only six years he commented to play. Despite his youth and sharing the court with tennis players of the stature of Graf, Sánchez-Vicario or Mónica Seles, in his second season he managed to get into the semifinals of Roland Garros (1985), a milestone. Nobody had achieved it so young, although in his career he could not go from there in that tournament on the individual circuit.
Sabatini is considered the best Argentine tennis player in history, accumulating 27 titles at the time of her retirement. Of all of them, two Grand Slam stand out. The US Open individually (1990), his greatest achievement, and Wimbledon in doubles along with Lindsey Davenport (1994). In addition, she remained among the top ten in the WTA ranking for ten years, won silver in Seoul 1988 (she was the flag bearer of her country) and accumulated the runners-up at the United States Open (1988) and Wimbledon (1991), falling both times to Steffi Graph.
His debut was early, his retirement too. Sabatini hung up the racket in 1996, at just 26 years old. A 12-year career might be short for many, but not for her. "I never regretted it, the proof is that after I retired there was not a day that said, 'I would like to be there'. It was always the opposite. It was difficult, because it was a career of many years, I could not take the decision from one day to the next. I spent almost two years working on it, to see if I wanted to retire or was having a low time. I worked with a sports psychologist and that helped me, "he said in an interview with AS in 2019 when he received during Roland Garros was awarded the ITF Philippe Chatrier Award for his contribution to tennis on and off the court.
What does Gabriela Sabatini do today?
Before that retirement, Sabatini had taken advantage of her media pull to launch her own line of perfumes in 1989. She used it at that time, but once she was away from the competition she decided to disappear from everything. related to the women's tennis circuit, although it has returned on time for charity matches, and the media.
Thus, he focused on the real estate business. He built a tennis, polo and lodging club in Buenos Aires and named it 'Pilará Tennis Club'. Therefore, it is still linked to tennis, although not to competition. This union maintains her in her most supportive aspect, since she is godmother of the Sports Schools of Mar de Plata.
Photos from as.com