Was it Rivero's foul on Abrines at Barça-Burgos?
The azulgrana team defeated the Spaniards in the last seconds of the game due to an offense in attack whistled by the pivot on the culé forward.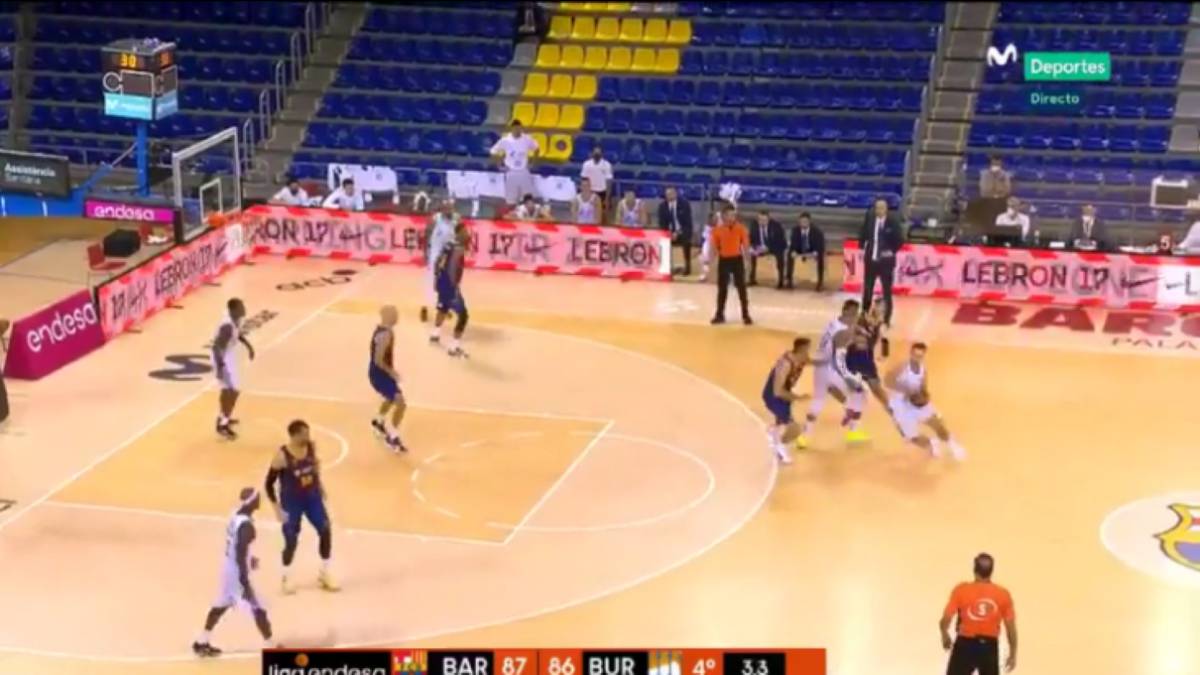 Barça began its career in the Endesa League with a suffered victory at the Palau against Hereda San Pablo Burgos. A victory that was tipped in his favor due to a controversial play: with only two seconds to finish the duel and the ball for the visitors, the referees whistled Jasiel Rivero's offensive foul on Álex Abrines. The center made an illegal block, according to the referees, when the guard was in pursuit of Vitor Benite.
Was it missing? According to the Arbitrando account, the referee's decision was correct. It is based on article 33.7 of the regulation that refers to screens. "In this case, Abrines must be considered as a player on the move. Rivero must remain immobile, inside his cylinder and grant it at least 1 step away, "he explains.
Y continues: "In this video provided by @WebCoachCedric, we can see that when he establishes his position, Abrines has no possibility of taking 1 step to avoid the screen. It does NOT grant enough distance. Fairer is whether or not it is in motion and if it takes the arm out of its cylinder. "
The action ended with the expulsion of Joan Peñarroya, coach of Burgos, for a double technique for protesting and two free throws made by Abrines. San Pablo had no reaction time with so little time left to play and three down on the scoreboard (89-86). The coach, in the statements provided by the ACB (questions from the media were not admitted), did not value the action: "We had the ball to win and we had a cross," he said only.
Photos from as.com