Villenueve: "Ferrari could have been the current Mercedes"
The 1997 champion predicts that even with the 2022 regulatory change the Scuderia will not be able to regain the disadvantage lost this season.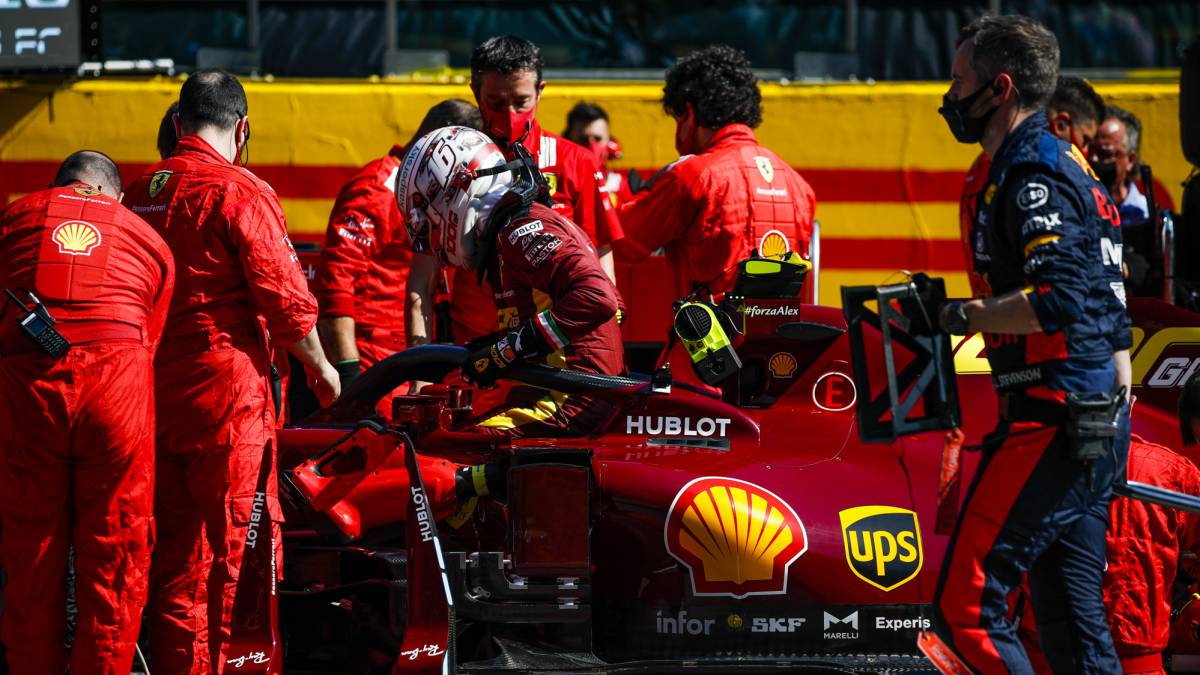 Sexts in the Teams World Cup with 66 points, only ahead of Alpha Tauri, Alfa Romeo, Haas and Williams. This is the dramatic situation that Ferrari is experiencing in the 2020 Formula 1 World Championship. After nine races contested, the 180º change that the Maranello engineers promoted this past winter, completely redesigning the power unit and changing the concept of the chassis to generating more downforce has proven to be a resounding failure.
A crisis that Mattia Binotto hopes to be able to settle in 2022 with the new technical regulations promoted by Liberty Media and the FIA, a hypothesis that Jacques Villeneuve does not share. The 1997 champion assures in 'Sky Italia' that the red cars of Charles Leclerc and Carlos Sainz will not be the reference of the 'Great Circus' since the Scuderia has a profound technical deficit.
"The problem is not the fact that they are not winning, but that they are technically far behind. Ferrari could have been the Mercedes of today, but they let so many talented engineers go, mostly because they weren't Italian. And they all ended up there , on the other side. They want to make Ferrari a true Italian team, but I don't think this is a precondition for success in modern Formula 1. The team is going through extremely difficult times and it will be hard for them to get back up. Perhaps it will lead to least two years. The most important thing is to get the best people in the team, regardless of the cost, "predicts Villeneuve.
Similarly, the Canadian makes an observation to the rest of the teams warning them that Mercedes will continue to dominate the championship within two years as the Germans will continue to enjoy the advantage they currently enjoy with their engine: "The changes in 2022 refer to the chassis and the aerodynamics, not the engine, so Mercedes will be able to carry over the advantage they already have. As long as Formula 1 remains a hybrid formula, it will be almost impossible for competitors to get close to Mercedes. Not only do they have the best car and, at Lewis Hamilton, they also have the best driver ".
Photos from as.com