Vildoza: "Winning is an addiction"
With the departure of Shengelia to CSKA, the Argentine base is the leader of a Baskonia, who won the Endesa League last June and with him as MVP.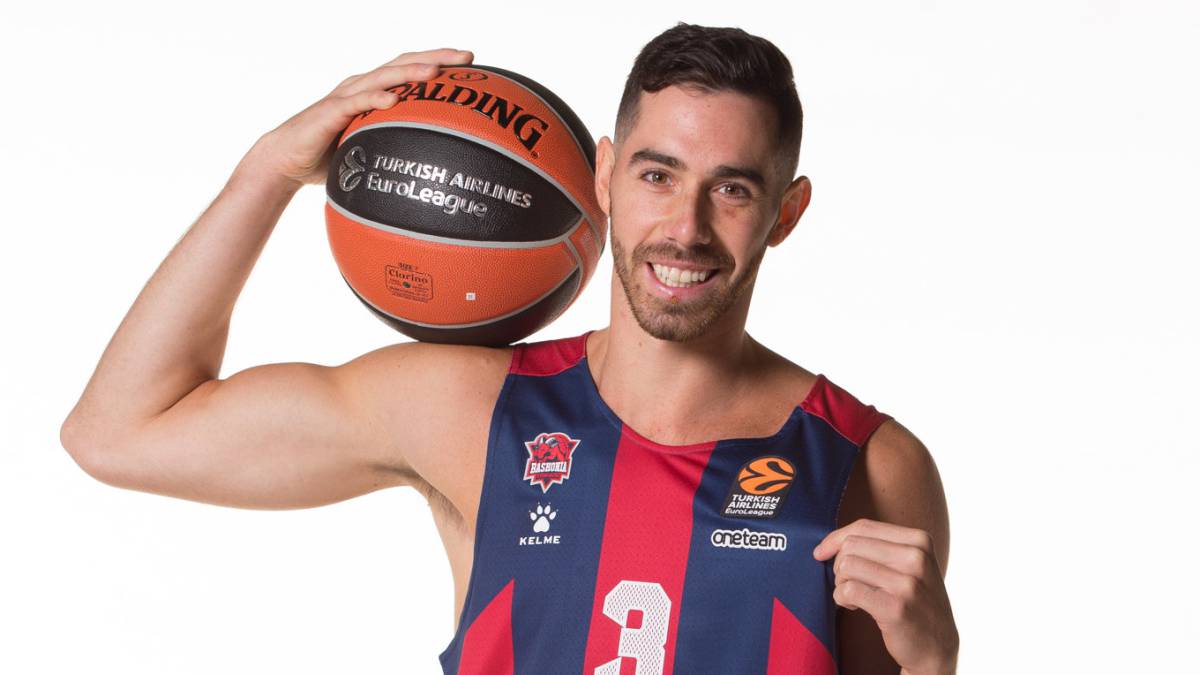 Suffered a nose injury and plays with a protective mask. How are you doing right now?
I'm fine, the bruise went down but I will still have to wear the mask for a few weeks because the internal wound did not heal.
I suppose you have a lot of desire for the competitions to start…
Yes, wanting to start. We want to have as normal a season as possible and we must remember that last year we won the League but, in reality, we did not get off to a good start. The start of the campaign was very complicated, with a change of coach included.
How's the preseason going?
We are doing a lot of physical and also improving with the systems and with the basketball that we want to do.
The first stake comes this weekend with the Super Cup.
Yes. We also have a great team, but we know that Barcelona has a huge squad.
I imagine this season you will miss good friends who have left like 'Pato' Garino and Jayson Granger.
Yes, I miss them mostly because they were personal relationships, but that's what professional basketball has. That friendship continues and we are sure to maintain contact and relationship. But the new guys are good guys and we know they are all going to help us. New friends will have to be made on campus.
What is the goal of this team?
We want to show the Baskonia character.
New captain: Ilimane Diop.
Ili deserves the captaincy because he has been in the city for ten years and the fans identify a lot with him, with his game and with his intense basketball. Those of us who have also been here for several years will help make all the new ones feel comfortable.
Does this team change a lot without Shengelia?
Now the style of play depends more on everyone and not on some figures that absorbed a lot of ball. We no longer depend so much on a single player. We had a star like Toko and we are sure to miss him. In any case, it is clear that we are good and that we have to prove it on the pitch.
Do you want to repeat last season?
Winning is an addiction. We got the League and we want to repeat that experience. We all want to fight for it, but we have a totally new team. We need to get to know each other a little more and create chemistry between us.
Do you have much room for improvement? His coach, Dusko Ivanovic, wants, for example, the squad to improve defensively.
We want the Super Cup to start the season as we finished it last year. We are fine, but there are many details to improve. New kids aren't used to Dusko's systems. I think we are progressing, although for now we are characterizing ourselves with poor shooting percentages. That is normal now and we will surely improve.
Do you miss the fans in the pavilions a lot?
Certainly. It will be a difficult road, especially without the fans in the stands. The most beautiful thing about playing basketball is offering the fans what they ask for. I really want everything to go back to normal, that we can play the League and the Euroleague, that the Olympic Games are held, play with Argentina ... And above all, that we defeat the virus.
Photos from as.com