Vidales leaves the Nurburgring with another podium and an eighth
The Spaniard was unable to keep up with the top spots in the second German heat after finishing third in Saturday's first.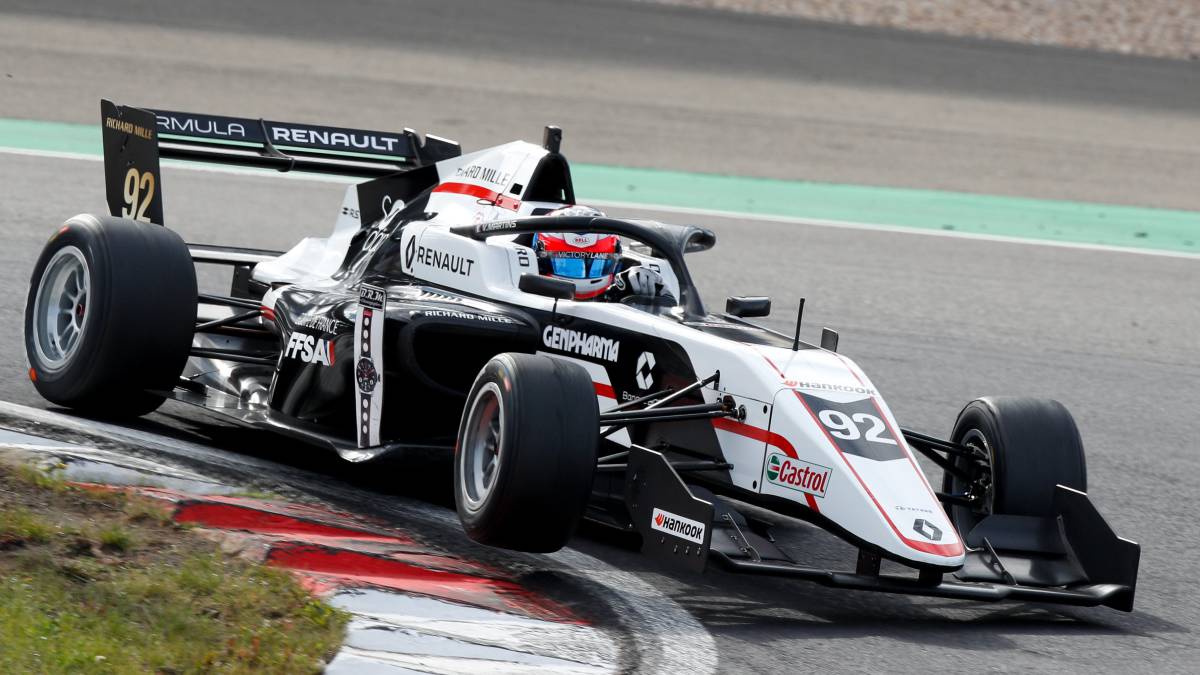 No one could beat Martins. The French rider has taken both sets at the Nürburgring and is the leader of the World Championship with a five-point advantage over Caio Collet. David Vidales, after his podium in yesterday's race, could only be eighth. Paul Aaron, Martins' partner in ART, and Grégoire Sauce, with the first podium of their career in the event, completed the first three positions.
Victor Martins started from pole and set his pace from start to finish. His teammates, Aaron and Sauce, passed Caio Collet at the first corner, clearing the way for the World Cup leader. Behind, William Alatalo suffered a technical problem that made him lose positions and Vidales was overtaken by Hadrien David in seventh place. It wasn't being a good day for the guys at JD Motorsport.
After the first few bars of the race, Martins opened a gap of three seconds over Aaron that, in the end, would be enough to take the victory. The Estonian had to look in the rear-view mirror as Sauce and Collet got dangerously close to the rear of his car. Martins, for his part, beat the track record lap by lap until he crossed the finish line, while the rest of the positions did not finally move.
Vidales had to settle for an eighth place that cost him a lot, defending himself until the last turn of the attacks of Alex Quinn. The Spanish driver ended a spectacular debut in Formula Renault with three consecutive podiums. The runner-up in the world of karting is third in the championship and saves his title options. The next stop will be next weekend in France at the Magny-Cours circuit.
Photos from as.com