Vettel signs for Aston Martin
"I still have a lot of love for F1," says Seb, announced by Racing Point as project leader from 2021. He leaves out Sergio Pérez.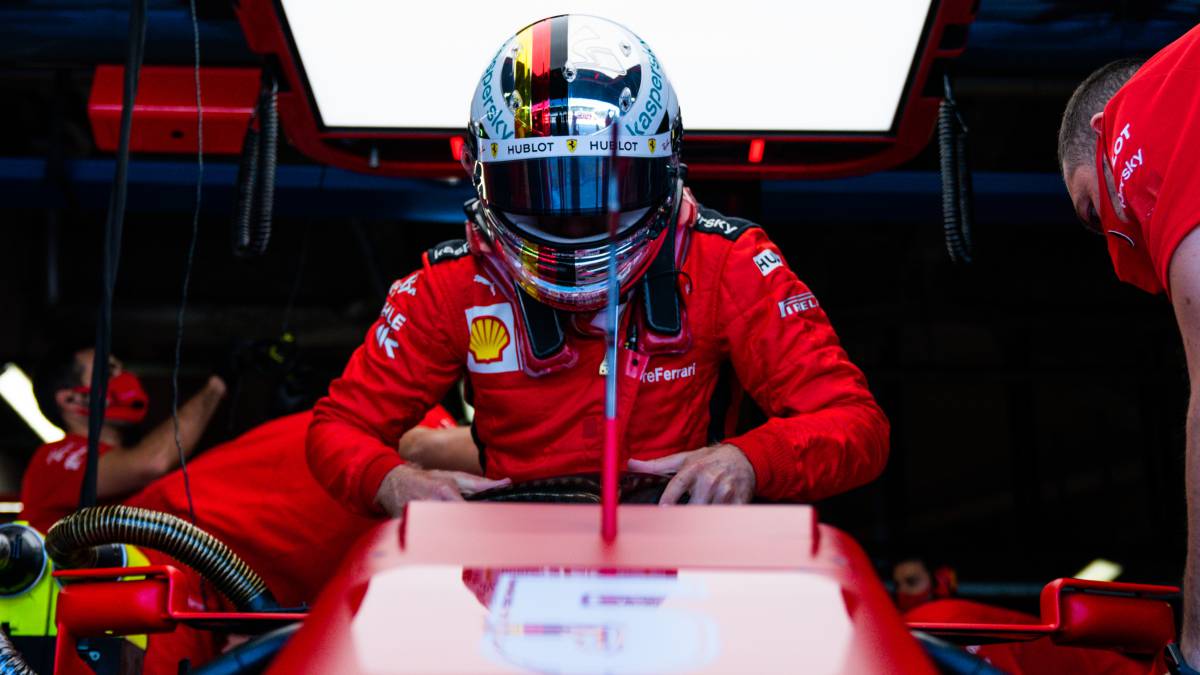 Fate seems capricious. They had to talk about the new Ferrari livery in homage to his first F1 car, the red safety car that Mercedes has brought to Mugello, the 1,000 races celebrated by the greatest motorsport legend or the 3,000 fans returning to the stands . But Sebastian Vettel has changed the script of the Tuscan GP and this Thursday, first thing in the morning, it was confirmed that he will be a driver for Aston Martin, current Racing Point, from the 2021 season. On the eve, Sergio Pérez confirmed that he will leave the team, although when the year ends, although he had a contract until 2022. And Seb steals the spotlight from his team the week they expected to get him back, even without impressive results. Fate seems capricious, but it isn't.
Racing Point justifies the signing because it acquires the "champion's pedigree", with four titles, 53 victories, 57 pole positions and 67 podiums. One of the greatest F1 classifiers of all time and still the youngest champion to ever see the sport. But the statistics do not win races and Heppenheim's must overcome two difficult, irregular years at Aston Martin, with large errors that have placed him one step behind Charles Leclerc at Ferrari. At 33 years old, the team announces that it is signing "from 2021 onwards", although the duration is not specified.
"I am happy to finally share the news about my future. I am extremely proud to become an Aston Martin driver in 2021. A new adventure for me at a legendary brand. I am impressed by the results of the team this year and I believe the future is even better. The energy and commitment of Lawrence (Stroll, team owner) is inspiring, we can build something special together. I still have a lot of love for Formula 1 and my only motivation is to race at the front of the grid. To do it with Aston Martin it will be a huge privilege, "says Vettel. He joins a legendary sports car firm, the one that propelled (in fiction) James Bond, Agent 007. And a project in clear upward progression spurred by the investment of the Canadian tycoon.
Otmar Szafnauer, Team CEO: "Seb is one of the best on Saturday and Sunday, he brings a winning mentality and I can't think of a better driver to take the next step." The future partner of Lance Stroll will have a car suitable for podiums in 2021, because it will be an evolution of this RP20, in turn a copy of the Mercedes W10. As of 2022, with the change of rules, it seems more difficult for them to opt for versions inspired by German cars and they will have to show whether their originality is competitive. Similarly, Vettel enters the orbit of Mercedes (the relations between Brackley and Silverstone are very close) in case one day Hamilton decides to take the plunge.
Czech, pending of Sauber and Haas
The signing of Vettel satisfies many parties, also Formula 1 itself: there will continue to be a German on the grid (the market is important) and also a champion, who are not abundant. In 2021 they will be Hamilton, Seb and Alonso, waiting for Raikkonen to renew or leave. At Alfa Romeo, the Sauber team, Checo Pérez has a good poster because he has already led them to the podium in the past. The Mexican is another key piece for Liberty because he justifies a great prize at Hermanos Rodríguez and if he wants to continue in the World Cup, he can. He has a background (30 years), good results (eight podiums) and also good sponsors. The other option is Haas, which has yet to announce its pilots.
This is the grill of 2021
Mercedes: Bottas. Options: Hamilton. Ferrari: Leclerc and Sainz. Red Bull: Verstappen. Options: Albon, Gasly.McLaren: Ricciardo and Norris.Alpine (Renault): Alonso and Ocon.Aston Martin (Racing Point): Vettel and Stroll.Alpha Tauri: none. Options: Gasly, Kvyat Alpha Romeo (Sauber): none. Options: Raikkonen, Giovinazzi, Pérez.Haas: none. Options: Magnussen, Grosjean, Pérez.Williams: Russell and Latifi.
Photos from as.com