Verstappen's crack on the Honda "p ... motor" in Monza
The radio between Max and his engineer did not play during the broadcast. A breakdown forced him to abandon in the second half of the race.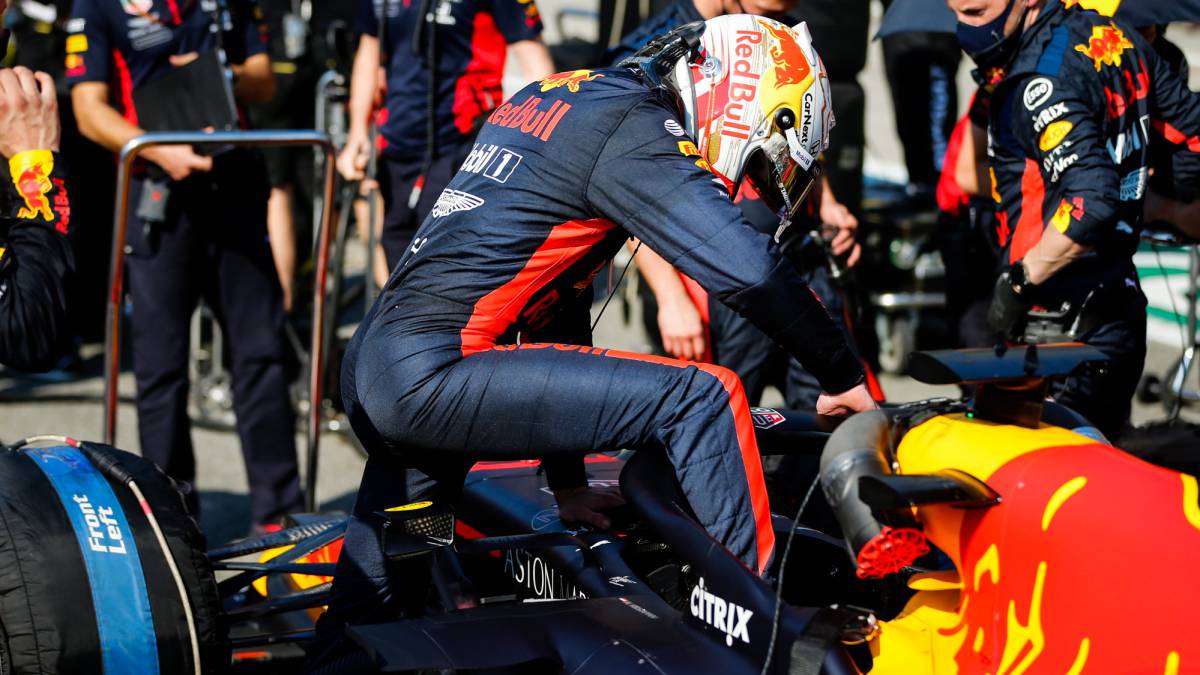 Only a few radio messages enter the official Formula 1 broadcast, although the drivers and their engineers are constantly communicating. Drivers tend to say that it is sometimes unfair to listen to their protests because they occur at 180 beats per minute, in full competition, when, for example, no footballer plays with a hooked microphone.
That does not mean that complaints sometimes exist. And Max Verstappen ended the Italian GP in Monza very disgusted by a fault in his Honda engine that manifested itself on the way to the highlight of the race, after the red flag, and that made him very angry. "This p ... engine is hot," the Dutchman began in conversation with his race engineer, Gianpiero Lambiase, who had not leaked until now. In a way, it was reminiscent of the famous "GP2 Engine!" by Fernando Alonso on the McLaren Honda at Suzuka 2015. Although it is true that the power unit protested by the Red Bull won the race with another car, the Alpha Tauri de Gasly, while that Japanese engine of the Asturian did not give nor to compete.
This was the conversation of Max and his wall:
- "This fucking engine is hot, what a joke!"
- "Annotated"
- "What do you want me to do?"
- "Nothing for the moment"
- "What can I do?"
- "Wait Max, now I tell you"
- "It doesn't work, it's screwed up"
- "Motor 1, position 7"
- "Fuck, it's still broken!"
- "Wait, Max. I'll tell you in a minute. Box, box. Stop at the marks and turn off the car"
- "Fuck it!"
Photos from as.com