Van der Mark and Davies leave Rea winless on Sunday
The Dutch from Yamaha and the British from Ducati prevailed in the short race and race 2 on Sunday. Bautista fell in the sprint race and did not start in the second.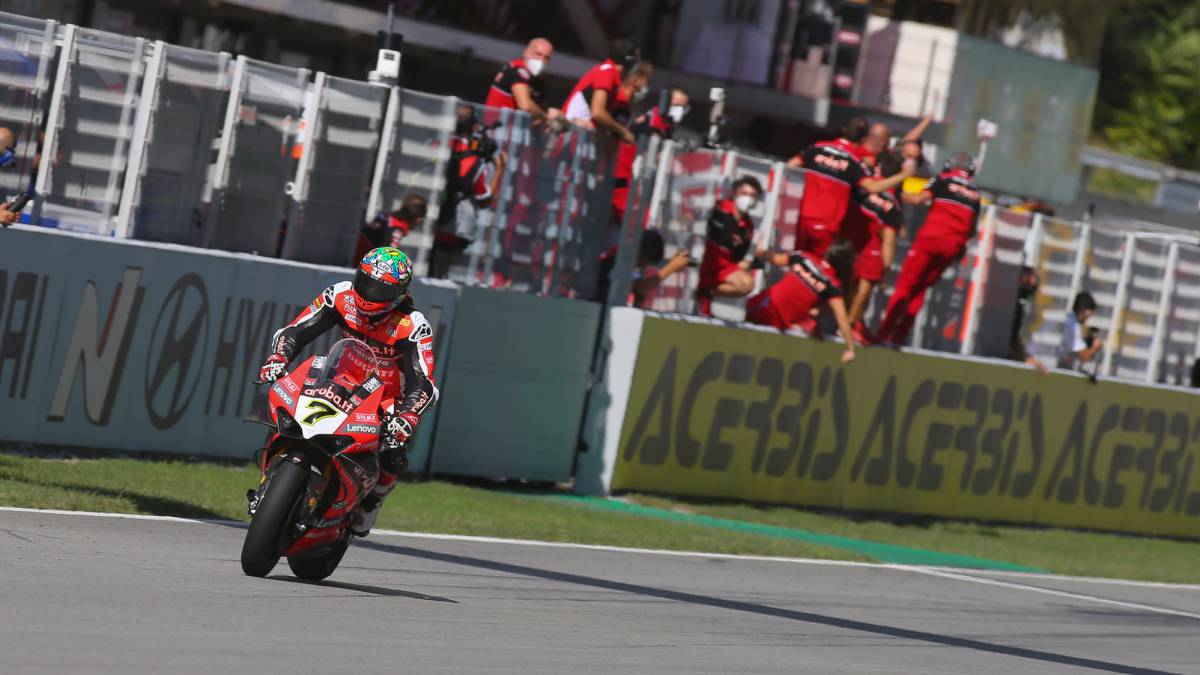 Sunday's day of the World Superbikes left some atypical results, with no victory for Rea in either of the two appointments. Michael Van der Mark (Yamaha) won in the short race, a test in which Bautista fell to the ground when he was leading ahead of Dutch and Rea, who could not assert his good start that earned him a slight lead. Van der Mark took advantage of the Spanish incident to take the lead, while Northern Irish was used to avoid the Spanish CBR. Thus the positions were maintained until the checkered flag. The third drawer of the podium went to Loris Baz (Yamaha), who sustained the threat of Chaz Davies' Ducati by the bottom rung of the drawer.
In race 2, with Bautista out of action due to mechanical problems in his CBR, Rea came out worse than usual, while Van der Marck took the controls of the peloton, a position that alternated in the first bars with Rinaldi and Davies. The Welshman held the place, supporting Rinaldi's attempts and did the same with the second wave of attacks, this time led by the Dutchman from Yamaha, who came to surpass that of Ducati. Davies managed to rebuild himself and quickly managed to regain his head and begin to open a small hole that earned him his first victory of the year.
Second was Van der Mark taking advantage of a Gerloff error on the last lap and Rea fourth. The Northern Irishman still extends his advantage at the head of the World Cup, since in both stakes he finished ahead of his pursuer in the general, Scott Redding.
Locatelli is proclaimed champion in Supersport.
It could not have been in Saturday's race, but in Sunday's race, Locatelli did not miss the opportunity and was proclaimed world champion of the category by adding his tenth victory of the year in Race 2. The race was commanded from the start by Lucas Mahias, with Locatelli cautious in the leading group of six. In the eighth lap the Italian with a double overtake took the lead to open a gap with his pursuers, while Mahias, Oettl and De Rosa controlled for the other two podium positions. In the end, the Italian crossed the line with a two-second lead and, in addition to the rider's title, he gave Yamaha that of manufacturers. Mahias finished second and De Rosa third.
Photos from as.com