Van der Breggen wins gold after Dygert's terrible fall
The Dutch, after four silvers, achieves gold in the fight against the clock. Chloe Dygert was set to reissue her 2019 title, but suffered a spectacular crash.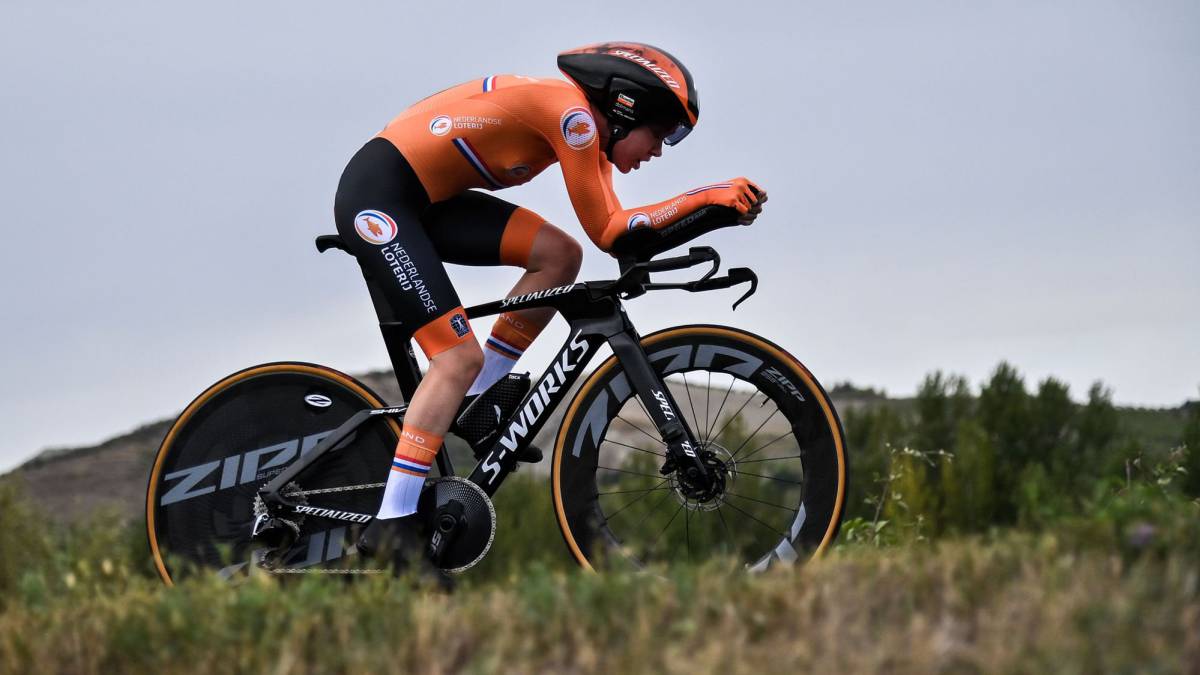 A fifth time was the charm for Anna van der Breggen. The Dutch, after four silvers in the world time trial, won gold on the first day of competition of the World Cups that started this Thursday in the Italian town of Imola. And she did it in an edition that will be remembered for the tremendous fall of Chloe Dygert, and that is because the American, who won gold last year in Yorkshire, was launched to reissue the title in the 32 kilometers of route ending at the circuit of Imola. At the halfway point (14.9 km), Dygert was flying. She was the last runner to go out to compete, and improved in 27 seconds the best time in the half of the test.
It was in the second part of the clock when, in a right-hand corner, the American's bicycle began to shake and ended up falling over a guardrail, disappearing even from the plane of television images. Abandonment and everything for Van der Breggen, who had a great rival in the Swiss Reusser who finally had to settle for silver. The bronze went to another Dutch woman, Ellen van Dijk (champion in 2013) and that the country could not count on in this test with Van Vleuten, gold in the modality in 2017 and 2018 injured last week at the Giro Rosa and traveling to Imola this Friday to test if it can finally be the game en route. The good news for Dygert is that, according to the United States Federation, he was conscious and able to speak after the tremendous fall, although his knee was badly damaged by cuts. It was her first day of road racing so far this year, as she is a regular on track cycling. In the Spanish section, Lourdes Oyarbide finished in 37th place at 5:44 behind Van der Breggen. Sara Martín, in her first World Cup event, concluded the 39th, at 6:31. In total, 49th riders entered the finish line on the Italian circuit. This Friday, turn for the male modality, with Pello Bilbao as the only national participant.
Photos from as.com