Van Aert aims to match the milestone that Olano and Indurain achieved
"I think I will recover well for Sunday's test," says the Belgian, silver in the clock, who is aiming for gold on the road.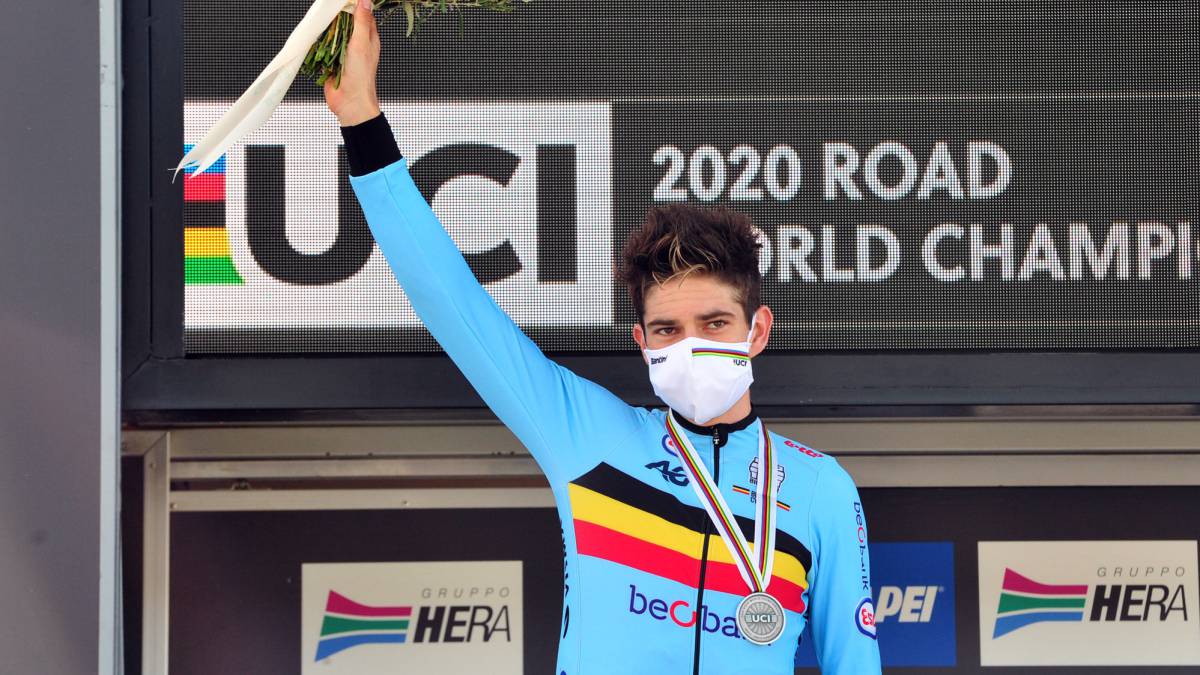 Wout van Aert was already one of the buzzwords for the World Championship that is being held in Imola after his huge performance in the Tour de France, where he conquered two stages and proved to be very strong on all terrains. He was already a favorite for the medal in this Friday's chrono, in which only Filippo Ganna was able to beat him, and he hung the silver medal in what is being his first World Cup participation. And now you're thinking about the long-distance race, where even in the bookmakers they place you as the main favorite.
"I think I will recover well for this Sunday. The time has been a great effort, but only 32 km and just over 36 minutes, I am strong on the Tour and I think I may have a chance to win," says the Belgian rider 26, whom everyone regards as a serious candidate for gold. A time-lapse doublet that has not been seen in the absolute men's category in the World Cups for 25 years, in the Colombian edition of Duitama 1995, where that milestone was achieved twice and clearly Spanish color: Olano won gold in the distance and silver in the chrono, while Indurain conquered the time trial and was second on the road in an unforgettable race in which, once Olano was ahead, he beat Pantani to the sprint and the Italian had to settle for bronze.
It remains to be seen if Van Aert is really prepared for a long-distance test, which will require cyclists to compete for seven hours on a bicycle. The Belgian finished the time very satisfied: "I have looked at the data that I have given and they have been really very good, the only thing that Ganna was better." After attending the media at the winners conference at the Imola circuit, the Jumbo runner did not hesitate to return to the hotel of his selection ... by bicycle. As if he did not have enough kilometers on his legs: "It will be good for me, to air my head" .
Photos from as.com