Valverde, 8th: "The team was very good, but it lacked a little bit"
The Murcian was the best of a team that was well coordinated but lacked strength in the decisive moments. Landa, remarkable debut.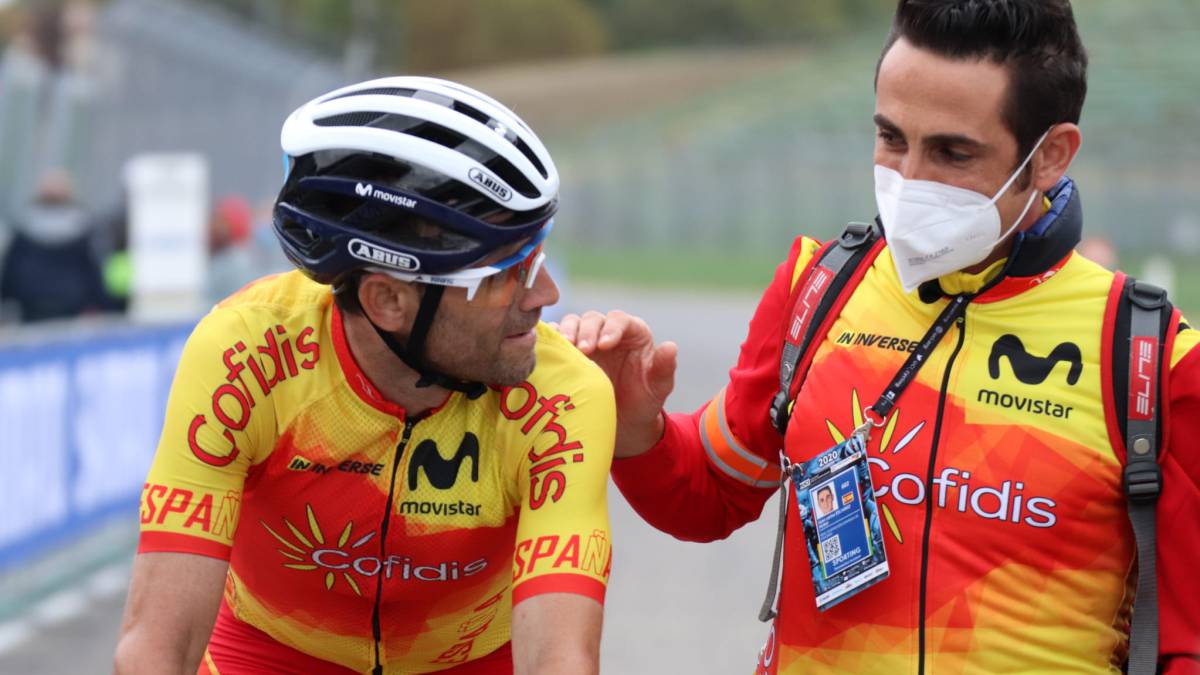 The image of the National Team at the Imola World Cup was good. He ran as a block, with a Landa attentive to cuts and a wrapped up Valverde, but in the moment of truth, neither one nor the other could be with the best. "The team was very, very good, but in the end it lacked a little," analyzed the 40-year-old from Murcia, who on the last climb was not able to get into at least Alaphilippe's chasing group where the silver and silver medals were played. bronze. This is how the one from Movistar saw it: "On the last climb, the pace was very strong and I was prudent. I thought it was worse and then I went back and when I got to Mikel I saw that the first have crowned 7 or 8 seconds. We have lacked a little bit, but we must admit that in the end those who have come in front have been better ".
Valverde highlighted the team's work, in which Mikel Landa was the one who was seen the most in Mazzolano's cuts. "In the last climb I was a little bit lacking to be with the best, but I am happy. It was a question of strength. Alaphilippe went ahead and a group of 6 was formed behind. that I was in the same group as Valverde, I decided to go full throttle to see if there was any option to hunt down those in front, but it was impossible, "explained the Basque.
Pascual Momparler, Spanish coach, positively appreciated the role of his team: "The National Team has worked as a team and we have been in all the important cuts, which was what we had talked about. In the last climb we were released by six runners, who have been stronger than us ".
Photos from as.com