Valencia overwhelms UCAM Murcia and remains intractable
Ponsarnau's men remain undefeated in the preseason after beating Sito Alonso's men (59-84). Marinkovic, with 18 points, led the Taronja in attack.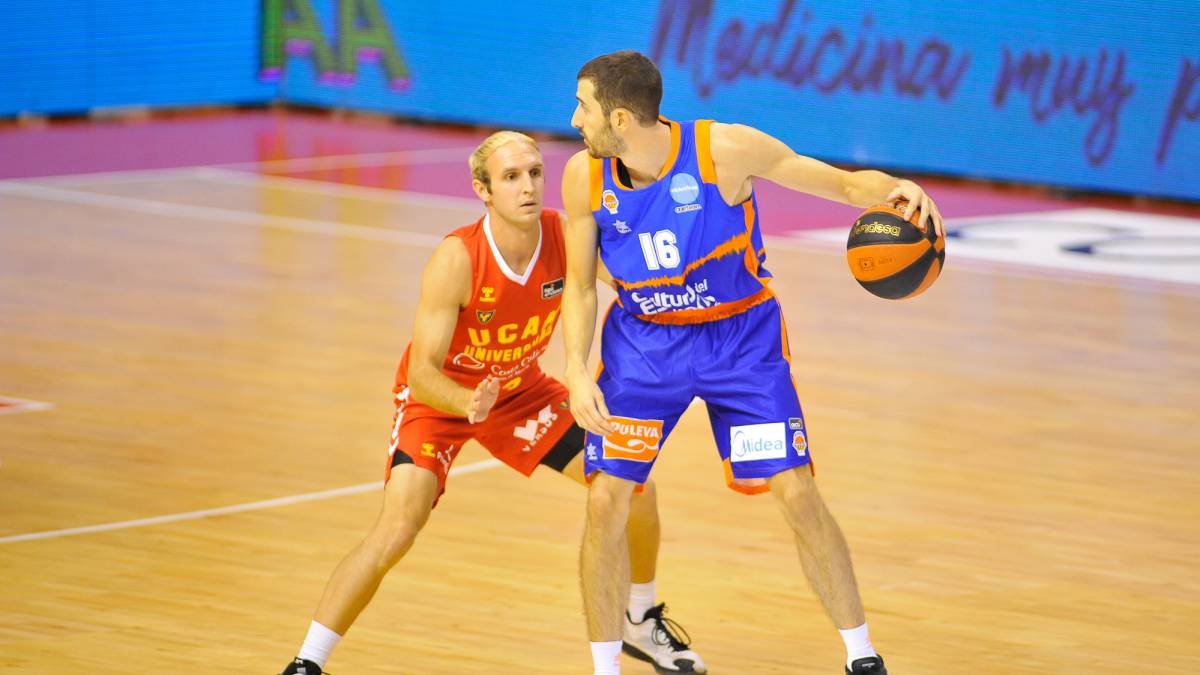 Valencia Basket, based on a very good defense, beat UCAM Murcia Club Baloncesto (59-84) this Friday by 25 points in the triangular tournament that was held in the Murcian capital, where on Wednesday they had already won solvently by 75-90 to Unicaja de Málaga.
The Taronja team, which has three victories in as many games this preseason, did not give its rival options and, after a few equal measures, put the direct to finish overwhelming. UCAM, which had also beaten Unicaja, in its case by 88-74, accumulates its third defeat in four preparation games and in this clash it maintained the casualties of Rafa Luz and Nemanja Radovic, both with discomfort, and added that of Jordan Davis for tonsillitis.
The game started out being even, but Jaume Ponsarnau's team, who pressed on defense from the start, caused his rival to find many difficulties to score, only 12 points in the first quarter. In attack, the Valencians were not too successful in that initial quarter, which closed with a five-point income thanks to a 0-6 run in the final three minutes (12-17) .
In the second the same trend was maintained and it was difficult to score. The Murcians, who against Unicaja got 14 triples, continued looking for the launch of three as an argument, but their 4/17 in the first half was too heavy a drag to fight against a rival of the potential that Valencia Basket has, in which Bojan Dubljevic, with nine points, led the offense.
Those from the Turia capital, who have a prior squad capable of contesting the League against Madrid and Barça, applied the knee after the break, Vanja Marinkovic hurt with his triples and the difference settled into fifteen points (36- 51, 40-55 and 44-59 with which the third quarter ended). The Valencians did not cease in their defense and in Sito Alonso's team only David DiLeo seemed to see a ring in a crash and more than sentenced with three and a half minutes remaining (52-73 after a triple by Fernando San Emeterio).
Mike Tobey was the protagonist of the final measures, in which his team stretched the difference and at the end of the game there was an attempt to fight between Sadiel Rojas, captain of UCAM, and Louis Labeyrie, who already had their pluses and minuses in the previous visit of Valencia to the Palace in the Endesa League.
Photos from as.com