Valdés explains his two exits from Barça: "It was a fateful night"
The first as a player, seriously injured. And the second as coach of Juvenil A: "The coach's decisions many times there were not the ones that were worth."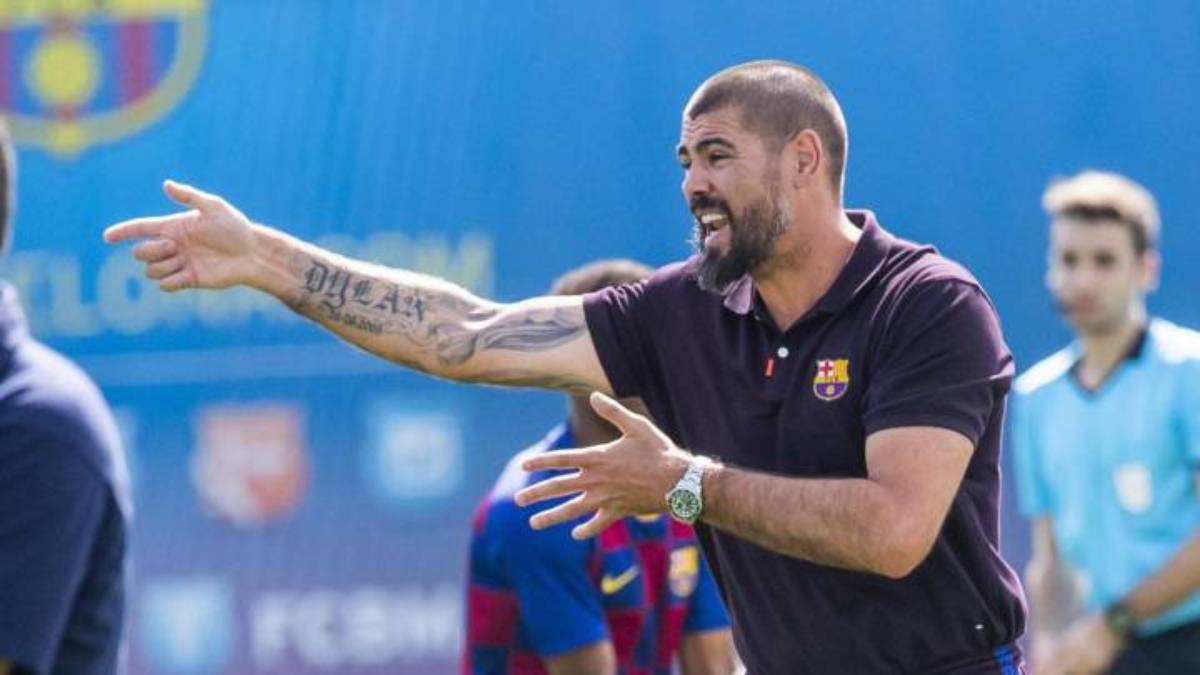 Víctor Valdés, who won three Champions Leagues with Barcelona as goalkeeper, explained that what happened in recent days with Messi will cause us to see "the Leo who wants to show what he is capable of" .
"It will activate him and I hope and wish that in the end the team and the club see the best Leo because it is a guarantee that he can be decisive in each game and that is the most important thing," Valdés said in a radio interview on the program 'Tu Diràs' de RAC 1.
The current coach of Horta de Tercera División, who on Wednesday faced Nástic de Tarragona, Barcelona's rival on Saturday in the Barça's first preseason game, admitted that he "suffered" with the conflict in recent days between Messi and the club because "in the end they are my teammates. Leo was with me since he got to the first team and I always had a very strong connection with him" .
The exporter from l'Hospitalet de Llobregat considered that "Leo's attitude cannot be questioned, neither the quality nor what he represents. I am a little hurt by the comments that have been made but we already know that football has this. Now I am very happy that Barcelona can have it ".
His two exits from Barça
Valdés also referred in the interview to his two exits from the Barça club, the first as a player and the second this past season as coach of Juvenil A.
"In the first one I went out in a Sanitas cart (he was seriously injured in a match at the Camp Nou), accompanied by two ball boys and with their hands on their faces crying. It was a fateful night for me and I wanted to leave it there because it was what had touched me and I did not want to change it, "he explained.
Regarding the second, he said that "there were many circumstances and Barcelona is a club that has a very strong philosophy at the level of play and methodology and I am a more dynamic coach who adapts to the talent of the players. In this sense I I found many closed doors when making decisions, beyond the fact that the coach's decisions were often not the ones that were worth it ".
Photos from as.com