USTA fires Mladenovic's number one doubles for his contact with infected Paire
The Frenchwoman, who criticized the tournament's treatment of the French, was going to play in the 2nd round with Timea Babos and the pair were separated by the Nassau County quarantine.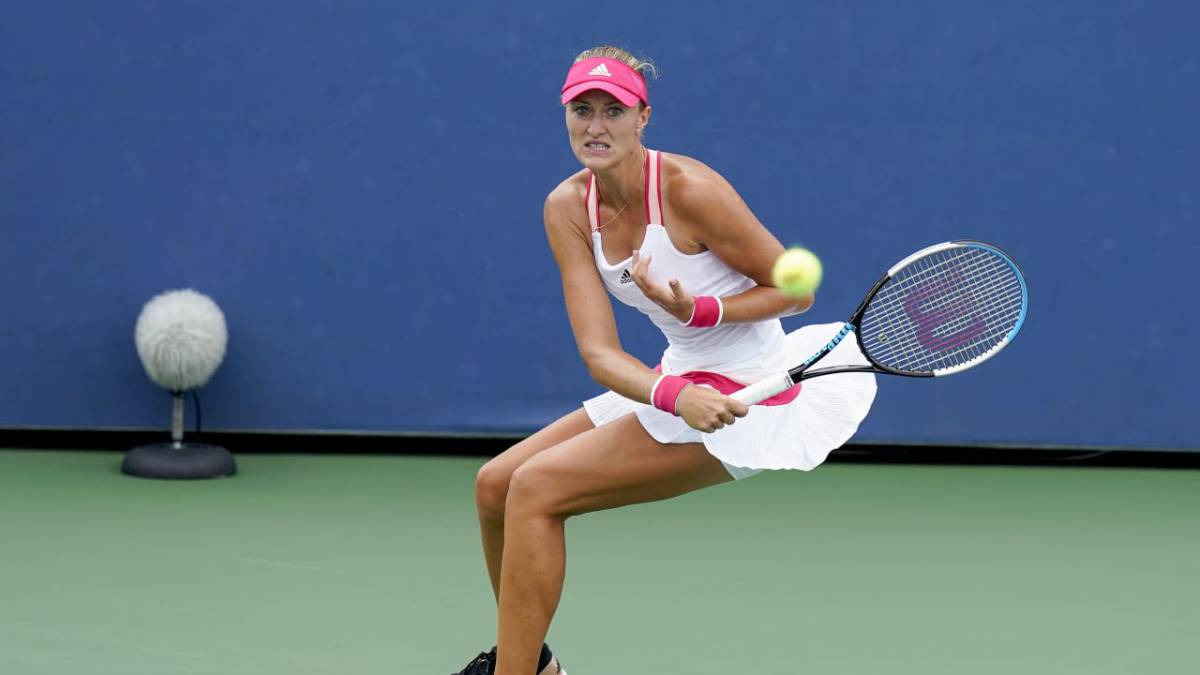 The controversy of the US Open, that of the security bubble due to the COVID-19 pandemic that some call false, lived a new chapter this Saturday when the United States Tennis Association (USTA) announced the disqualification of the women's doubles tournament of the couple formed by Kristina Mladenovic and the Hungarian Timea Babos, number one in the world. The reason, the mandatory quarantine notice for all people who have been in contact with a coronavirus patient by the authorities of Nassau County, in New York, where the only official hotel of the tournament is located and mandatory for almost everyone Players. Mladenovic, French, agreed with her compatriot Benoit Paire, whose positive was known the day before the tournament began and who spoke of a "false bubble". That is why the organizers justified their withdrawal and that of Babos, great favorites and champions of the Australian Open this year, who were going to play in the second round against the Canadian Dabrovski and the American Riske. "The USTA is required to adhere to government guidance at the state, city, and county level. All individuals who were identified as having prolonged close contact with the infected player will be quarantined in their rooms for the remainder of their term. quarantine. ", the federation explained in a statement.
It so happens that Kiki Mladenovic criticized during the organization of the tournament after his elimination in the singles table for the treatment received by the French in the bubble, whose situation he described as "hell". "Even to take a step to the right you have to ask for permission. We do not have freedom of movement. We have no identity. I have the impression that we are prisoners, criminals. For any movement, you have to ask ourselves if we have the right to do so, despite that we are not tested every day and that 30 have come out negative. It is abominable, the conditions are atrocious. If I had known that playing cards for 40 minutes, with a mask, with a player who tested positive and finally negative would have consequences, He would never have played the tournament.On Friday, another bleu tennis player, Adrian Mannarino, almost couldn't play Alexander Zverev for the same reason as Mladenovic, but in the end he was allowed and Nassau had not yet issued the quarantine order.
The criticized bubble already had its first conflict when before the Western & Southern Open, Guido Pella and Hugo Delien were excluded from that Masters 1,000 for having been treated by a physio who had tested positive. Other players protested the decision. Both fell in the first round of the US Open.
Photos from as.com