US Open honors: all players who have won the tournament
Dominic Thiem wrote his name on the US Open list with figures such as Nadal, Federer, Djokovic, Connors, Sampras, McEnroe, Agassi or Laver.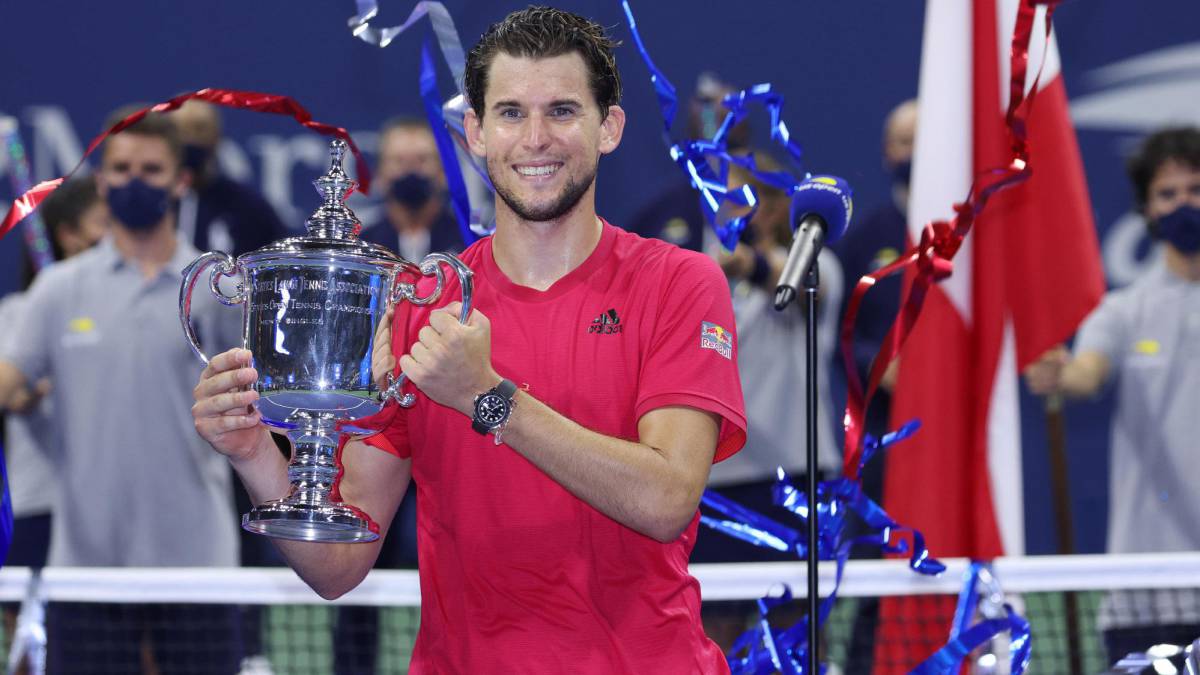 Dominic Thiem managed to enter the tennis club this Sunday that already has at least one Grand Slam and, also, in the list of US Open champions after beating Alexander Zverev in the final of the tournament in the 2020 edition.
Thiem succeeds Rafa Nadal in the tournament record and has written his name alongside other tennis legends who have won the US Open title at least once on the courts of New York. Below we review the list of players who have been able to proclaim themselves champions of the US Open throughout the 140 editions of the tournament.
US Open honors
Richard Sears (USA): 7
William Larned (USA): 7
Bill Tiden (USA): 7
Jimmy Conors (USA): 5
Pete Sampras (USA): 5
Roger Federer (SUI): 5
Rafael Nadal (ESP):
Robert Wrenn (USA):
John Mc Enroe (USA):
Oliver Campbell (USA): 3
Malcolm Whitman (USA): 3
Fred Perry (GBR): 3
Ivan Lendl (CZE): 3
Novak Djokovic (SER): 3
Andre Agassi (USA): 2
John Newcombe (AUS): 2
Patrick Rafter (AUS): 2
Stefan Edberg (SWE): 2
Roy Emerson (AUS): 2
Ken Rosewall (AUS): 2
Neale Fraser (AUS): 2
Frank Sedgman (AUS): 2
Pancho Gonzales (USA): 2
René Lacoste (FRA): 2
Rod Laver (AUS): 2
(and 13 other winners)
Manuel Orantes (ESP): 1
Manolo Santana (ESP): 1
Stanislas Wawrinka (SUI): 1
Marin Čilić (CRO): 1
Juan Martín del Potro (ARG): 1
Andy Murray (GBR): 1
Andy Roddick (USA): 1
Boris Becker (GER): 1
Dominic Thiem (AUT): 1
(and 21 other winners)
Check here the complete record of the US Open
Photos from as.com