US Open 2020: How much money does Thiem win for winning the tournament?
We review how much money Dominic Thiem takes after proclaiming himself champion of the US Open 2020 after defeating Alexander Zverev in the final of the tournament.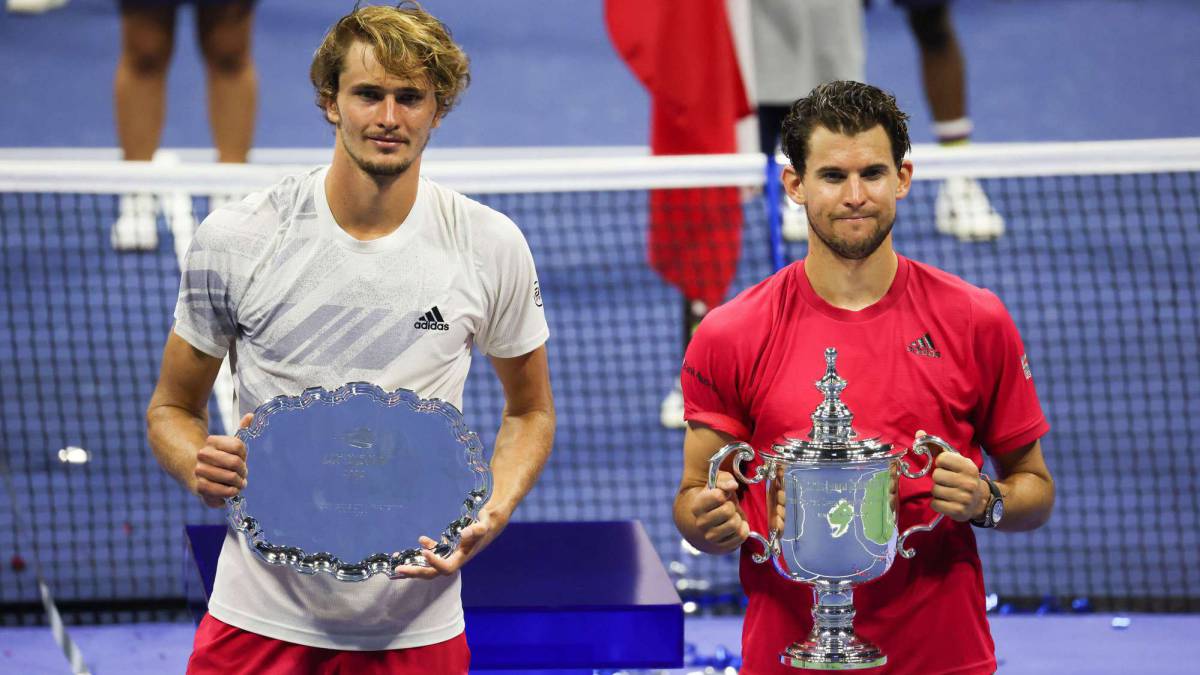 Dominic Thiem won the 2020 US Open this Sunday after beating German Alexander Zverev in the final despite losing the first two sets. This victory gives Thiem his first Grand Slam title and, incidentally, a significant financial prize for winning the tournament.
Despite the fact that the US Open has reduced its prize pool by 5% for this 2020 (53.4 million dollars, 45 million euros), Thiem takes a succulent bag of 3 million dollars (2.53 million euros ), the same amount that Naomi Osaka receives as the women's champion of this edition, although far from the four million dollars that Nadal pocketed as champion of the tournament last year. For his part, Alexander Zverev will win 1.5 million dollars (1.26 million euros) as runner-up in the tournament.
Meanwhile, Pablo Carreño, Daniil Medvedev, Serena Williams and Jennifer Brady will receive $ 800,000 (675,000 euros) for having reached the semifinals of the tournament in the men's and women's teams respectively. The players who reached the quarterfinals have pocketed $ 425,000 (358,000 euros) .
As for the tennis players who remained in the round of 16, such as Novak Djokovic after his disqualification against Pablo Carreño after hitting a linesman, they take a sum of 250,000 dollars (211,000 euros) from the US Open, while the players who fell in the third, second and first rounds of the men's and women's teams will win $ 163,000, 100,000 and $ 61,000 respectively.
For their part, Mate Pavic and Bruno Soares, champions of the men's doubles and Vera Zvonareva and Laura Siegemund, champions of the women's doubles, will win a prize of 400,000 dollars (337,000 euros) as champions of the modality in the US Open.
Photos from as.com