Umtiti goes out to train 85 days later
The French central jumped onto the field to exercise alone, opening the doors of hope to the club so that he could transfer or yield before October 5.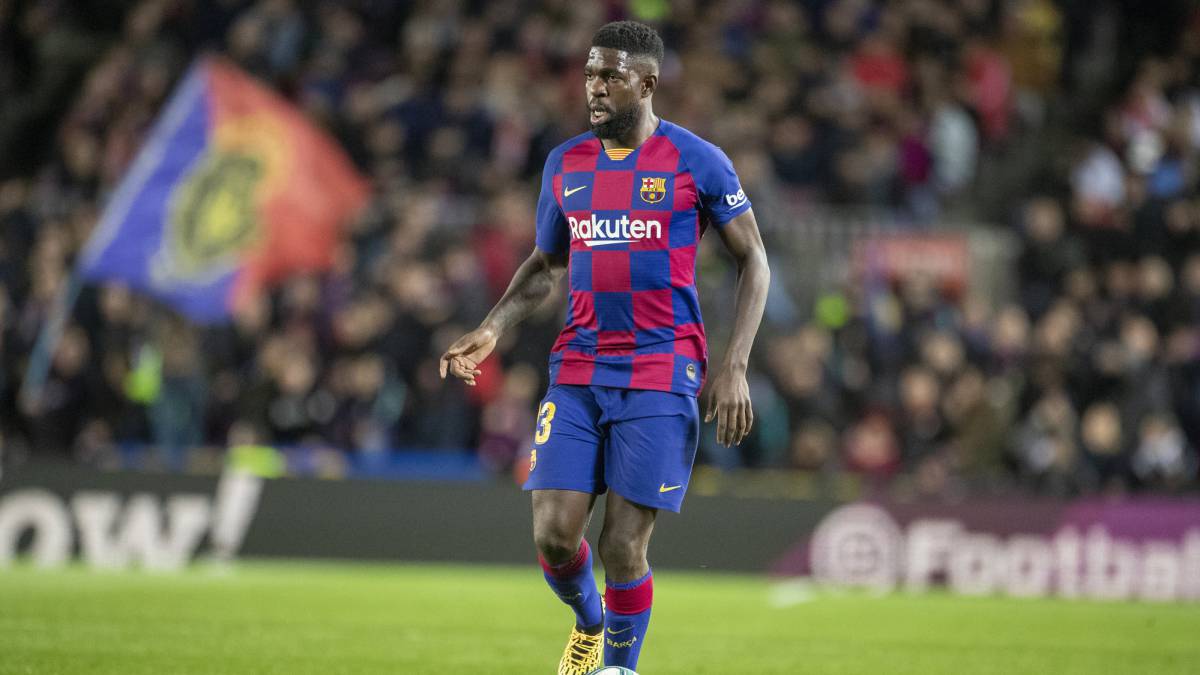 Samuel Umtiti's situation within the squad is as enigmatic as it is paradoxical. The French center-back has been missing from training since July 2, the day he decided, together with the medical services, to start a new conservative treatment with stem cells to solve his discomfort in his left knee. After three months, the international has taken a step forward: this Friday he took to the field to exercise with a recuperator. It was a small step, but a very important one for a player who has been living a real ordeal for two years due to a chronic degenerative cartilage injury in his left knee.
Right now no one at the club sets a date for his return, but it would be considered an absolute success if the player recovers before October 5 and his condition may allow him to enter into a transfer or loan operation for this season, since it does not count in any case in Ronald Koeman's plans.
During these 85 days, Umtiti has also had to overcome the bad drink of the coronavirus, having to be confined to his home for fourteen days. This setback was a new stone on the road to his recovery, as it forced him to halt his rehabilitation.
By the way, the French do not have them all with him with the Barcelona medical services. And it is that if in his day he already ignored the Blaugrana doctors about the need to go through the operating room, leaving the Aspetar center in Doha to continue his recovery, now he has hired the services of a physiotherapist outside the club to complete the work of Recovery. Apparently in recent days - the Frenchman published an image of him working in his home gym on Thursday on social networks - the feelings are beginning to be positive and the player already sees the light in the tunnel.
Photos from as.com