"Stay tuned for the McLaren ..."
Sainz hints at evolutions for the MCL35 in Sochi: "You will see it in training." "If there is a team capable of evolving in 2021 it is Ferrari," he says.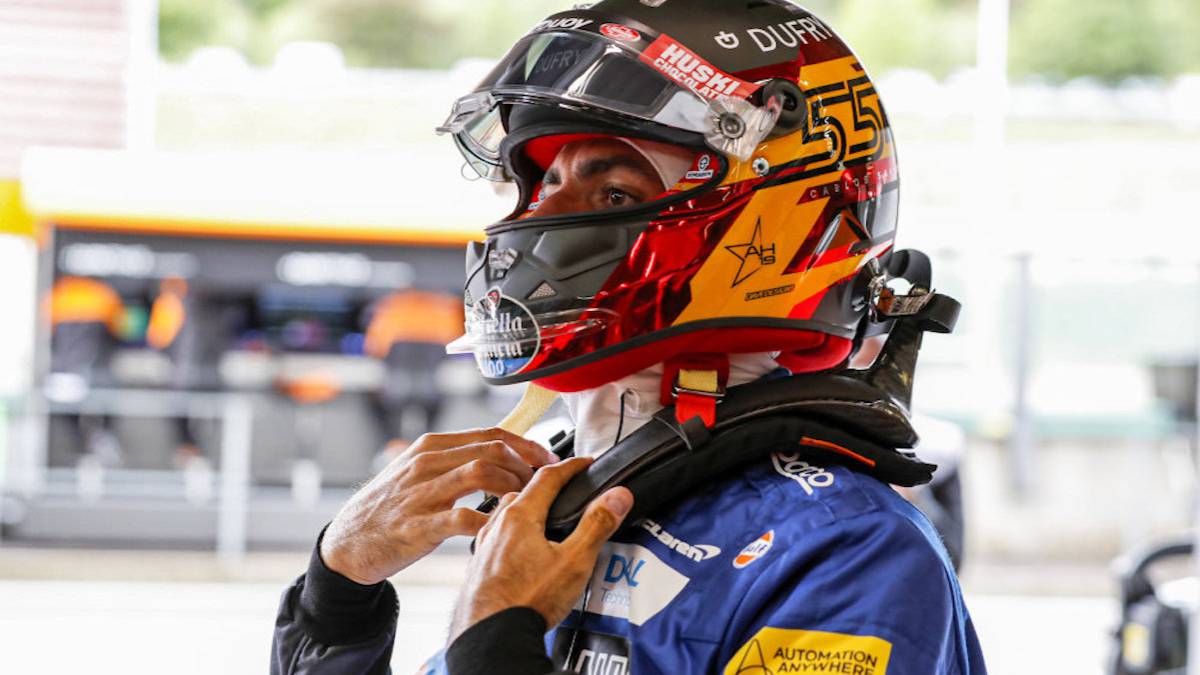 A Carlos Sainz speaks relaxed, although somewhat hermetic when it comes to unveiling the aerodynamic novelties that McLaren has brought to Sochi. "Stay tuned," he responds to AS with a smile. Perhaps the novelty Mercedes-style nose that debuted at Mugello will make a comeback. In any case, due to its tone, evolutions can be expected for this Russian GP. In a talk with the media, the 26-year-old from Madrid explains himself.
-Outside of your bubble, have you seen the crowds on the beaches or the few masks that there are in Sochi?
-I've seen it. I reserve my opinion because I am not anyone's president and I do not know what the correct measures are or if things are done right or wrong. What I know is that F1 has a very detailed protocol of what can be done to isolate ourselves from the virus as much as possible. We test ourselves every three days. We are doing things well, the formula works and we can travel the world keeping ourselves safe and keeping the country we go to safe. We cannot control what countries do, but we can control what we do.
-How about Sochi for the McLaren?
-I'm not going to say anything, because at Monza I thought we were going to go wrong and I was great, and at Mugello I expected to go well and it was fatal. Better not make predictions and let the weekend come. If the career will be better than in other years? Turn two hasn't changed, nothing has changed on the circuit for the race to be different ...
-They tested a novel nose at Mugello. Will it come back?
-We are going to continue incorporating things in these races. Stay tuned.
-Here they bring something in concrete bigger than in the previous races?
- (Question to the press officer: "Are we bringing something big, Charlotte? Can you say it?")
-Come on, yes ...
-No ... but stay tuned, don't make me do your job. You will see it in training, although I will give a hint: stay tuned.
-Fernando spoke about how beautiful a podium with two Spanish riders would be in 2021.
-A podium with two Spanish riders would be cool, and better if one of them wins. This year there have been podiums for Ferrari and there could have been Renault on the podium, both cars are doing reasonably well apart from Mercedes and Red Bull. Well, Mercedes and Verstappen. It would be good for F1 and for Spanish fans, who I think are re-engaging.
-After a bad year, many teams have resurfaced with a better one. McLaren between 2018 and 2019, Renault between 2019 and 2020. Can Ferrari surprise in 2021?
-I think you have described it well. An F1 team draws conclusions and analyzes things, there are very intelligent people who can be wrong a year, but they are capable of recovering. That says a lot about this sport. 2021 is the most difficult year to recover for the few things you can change in the chassis, but if anyone has the capacity it is Ferrari. Hopefully they analyze well what has happened and are able to recover as much as possible. Considering that Mercedes is very far away and it is not feasible (to reach them) .
-Hamilton can achieve Schumacher's victories…
-The numbers speak for themselves. But they are not necessary, because they depend on the best car of each moment and knowing how to take advantage of it. Hamilton has taken advantage of the Mercedes, but for me, as a driver, what makes me believe that it is one of the best is the data or the videos that I have access to. You see who makes the difference when it rains, when there is degradation, when you have to do the good lap under pressure. And in that Hamilton is perhaps the best.
Photos from as.com