They want the Welshman to set up a specific plan. He completed his first match with the national team against Bulgaria, although he returned with knee pain.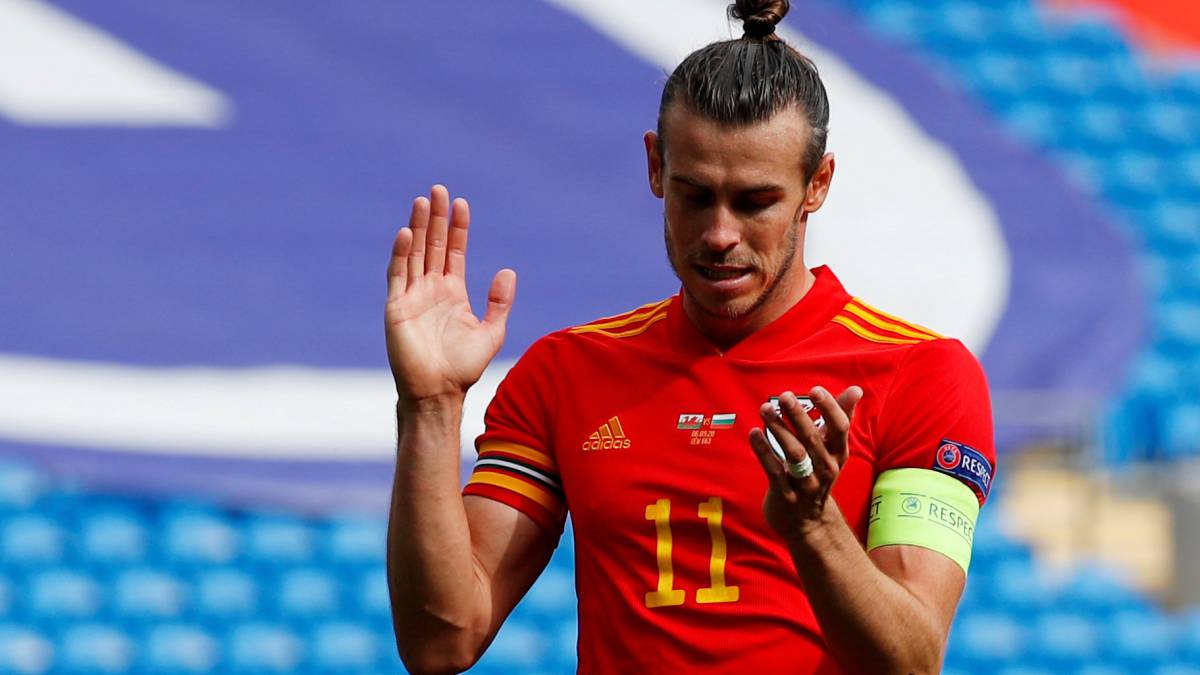 Jose Mourinho knows Gareth Bale first hand. The Portuguese has already tried to recruit him on several occasions and is aware of his status. Although if he has trained in Madrid (the last days in the gym), the one in Cardiff does not have a competition rhythm and in White Hart Lane they already prepare a specific plan for when he joins the training.
The Welsh winger, according to what they point out from England, will fulfill a plan that will last a month until reaching the peak of the desired form. At first they will have to postpone it. A little discomfort in the knee that he noticed in the last national team break will leave him out for a month. In addition, in recent months he has barely enjoyed minutes. The one from Cardiff needs rhythm and also, to sharpen the instinct again for a league of the highest level and notable physical demand.
Once you recover from your knee, you will start working to reach your highest level again. Thus, the player will have to delay the start of his second stage at Spurs in terms of games.
Tottenham has a very busy schedule in these first stages of the season and Jose Mourinho hopes that it will be there as soon as possible. This Sunday, Tottenham faced Southampton and next week they will put together three games: Capital One Cup on Tuesday, Europa League on Thursday and meeting against Newcastle on Sunday. October will start with the first key League match against Manchester United and between the 17th and the 24th, if the plan is fulfilled, Gareth Bale could appear against Burnley or Brighton. The aim would be to have the Welshman ready at full capacity for the late November games against Manchester City, Chelsea and Arsenal that will be played between November 21 and December 5. The express should be ready for the first Tourmalet.
Since the return of football, Gareth Bale barely played 100 minutes with Real Madrid: 29 against Eibar and 71 against Mallorca, being left out of the list against Leganés and against Manchester City, the match that closed the white campaign. With his national team, he played 45 minutes against Finland and completed his first game in months against Bulgaria. Without a goal in all these meetings, in London they hope that their drought will end and the Cardiff Express will fly again as before.
Mourinho trusts that Bale will shorten the recovery times
José Mourinho, Tottenham Hotspur coach, trusts that Gareth Bale will shorten the recovery times from the injury that he drags and that, in principle, he will not allow him to make his debut with the 'Spurs' until the middle of October
The English club confirmed that Bale will be out until after the national team break, due to the knee injury he suffered playing for Wales. "I don't know when Gareth will be back. All I know is that his motivation is very high. He is very happy to be here," Mourinho told the London Evening Standard newspaper.
"When a player has this motivation, many times you can shorten the recovery period and be ready to play earlier," he added. Bale arrived at Tottenham this week from Real Madrid and will spend a year on loan at the London club.
Photos from as.com