"Márquez took MotoGP to another level, without him there is no leader"
Stoner believes that HRC "has lost its way" without Marc and doubts about the 'World Cup 2020': "You run two races on the same circuit and you don't travel the world."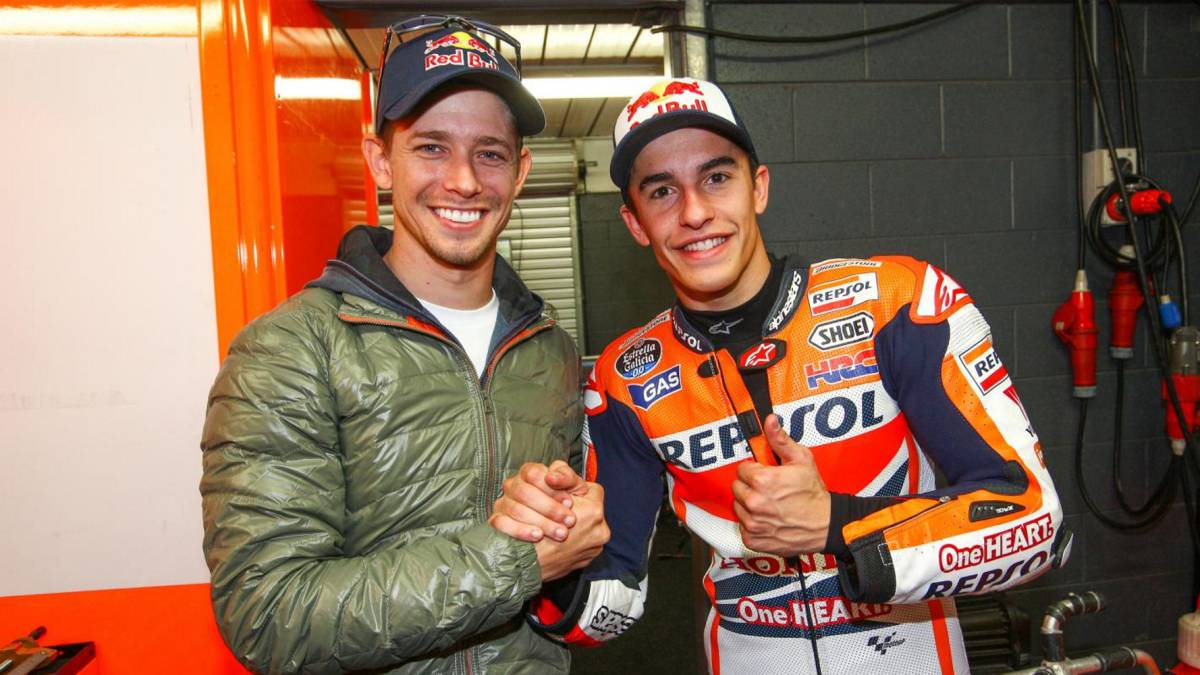 Casey Stoner has analyzed how he sees the 2020 MotoGP World Championship in the podcast 'In the Fast Lane' and as is customary in the Australian, his analysis does not leave anyone indifferent, he says things as he thinks them without looking for the politically correct. The star issue is undoubtedly the absence of Marc Márquez due to the fracture he suffered and that led him to go through the operating room twice and miss a very high number of races that will make him reappear, at least, in October without the possibility of revalidation his crown. And the world champion in 2007 and 2011 is resounding: "Without Marc there is no leader at the moment. And that can be seen by the results, by the people who are at the top of the podium. Marc was the only clear leader and led MotoGP at another level. Marc does not care about the rest, he only cares about his own, to find speed. And if you are not a leader, then you are a follower and you have to see someone doing it on the bike to believe that yourself you can achieve it ".
Message for the rest of the grid ... and also for Repsol Honda, Márquez's team: "Without him they certainly seem to have lost their way a bit to show what the bike can do." Who do you see champion? "Honestly, I think you can win with just about any bike on the grid right now. They're all very similar, they just have a few different traits and where they find their speed. Because this season is condensed with two races on each circuit the riders feel that if they get a decent average result in one week, they will be fine for the following week. It is a very different championship and I think the essence is being altered ".
Finally, the 34-year-old ex-driver welcomes the return of the competition, but questions the 'World Cup 2020': "I think it's fantastic that the races continue to work. It's great that everyone in the teams can at least justify face the sponsors and keep everything going. Unfortunately I think calling it a world championship this year is a bit difficult. They are competing in two races on the same circuit and if the circuit selection suits someone it is a great benefit for that driver Besides, they don't travel the world, I'm not a big fan of this really. But I repeat, having races itself is fantastic instead of all the drivers sitting at home all year long. "
Photos from as.com