"Carlos was frustrated that he lost the victory, but he showed again his impressive talent," says the F1 sporting director.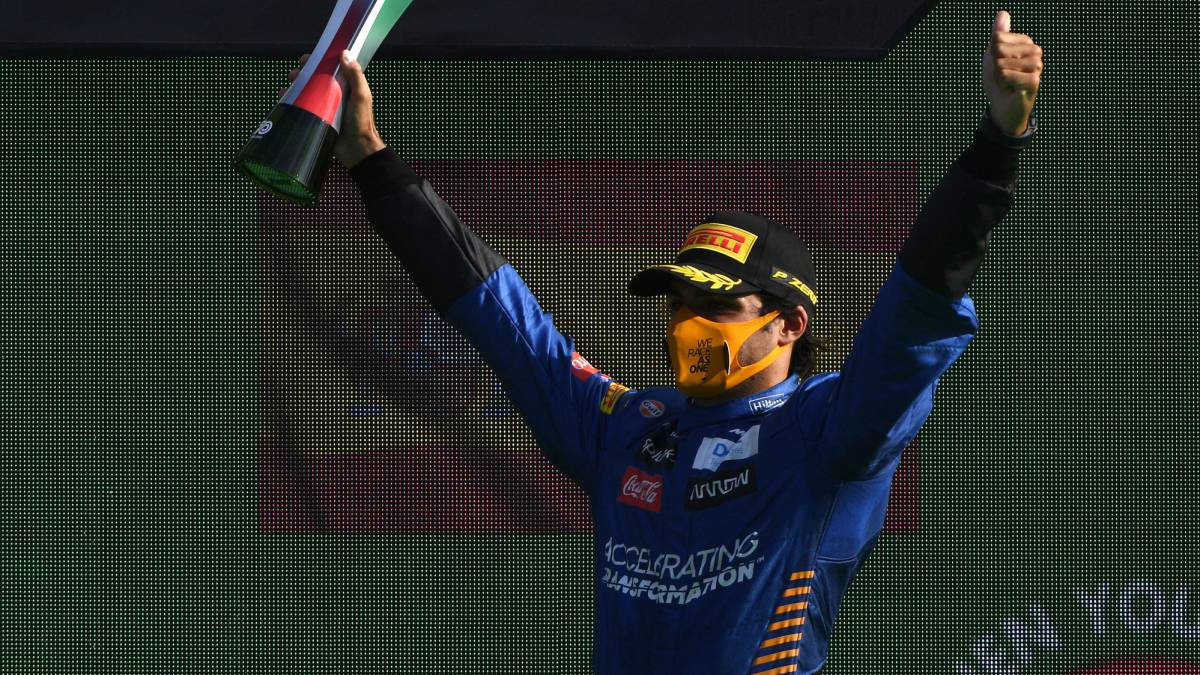 Formula 1 is not boring, it is Mercedes who makes it boring. At least they are most of the time since they reign in 2014 until now. But, from time to time, things do not go as usual and they fail, as happened in Monza, and that is when the F1 emerges that we could have without such a dominant team, an F1 that falls in love. Bottas faded from the very start and Hamilton was punished harshly for a mistake by his team, leaving such an unexpected and exciting outlook with Sainz fighting a victory that Gasly took.
It has been a long time since we had experienced an F1 race with such intensity as that of the Italian GP, especially the Spanish and French, but also the rest of the fans. And boss, but also a fan, is Ross Brawn, who thinks this way about what he saw in Monza and leaves great words for Carlos: "I was betting on Sainz for the victory when Lewis was penalized, but had underestimated the beautiful race that Gasly was doing. Carlos was frustrated that he lost the victory, but he once again showed what an impressive talent he is. His time will come. "
"Sunday's race showed that F1 has a golden future. Can you imagine the excitement when drivers like Pierre, Carlos and Stroll are in winning cars?" Asks the F1 sporting director in his column on the official website , in which he also shows his surprise at seeing the Mercedes suffer so much to overtake, especially Bottas: "It was amazing to see how such a dominant car suffered in traffic. That is why we believe that the new generation of 2022 cars will be much better for battles ".
Insists on inverted grid work in the coming months. Monza showed the excitement that a mixed grid can generate, and since next year's cars will be the same, our fans could enjoy a similar drama. We will continue to evaluate new formats with the aim of improving the show. " .
Photos from as.com