Three Chelsea super signs will not be able to debut due to injury
Lampard confirmed that Ziyech, Thiago Silva and Chilwell will not be at his disposal on Monday in the meeting with which the 'blues' debut in the Premier.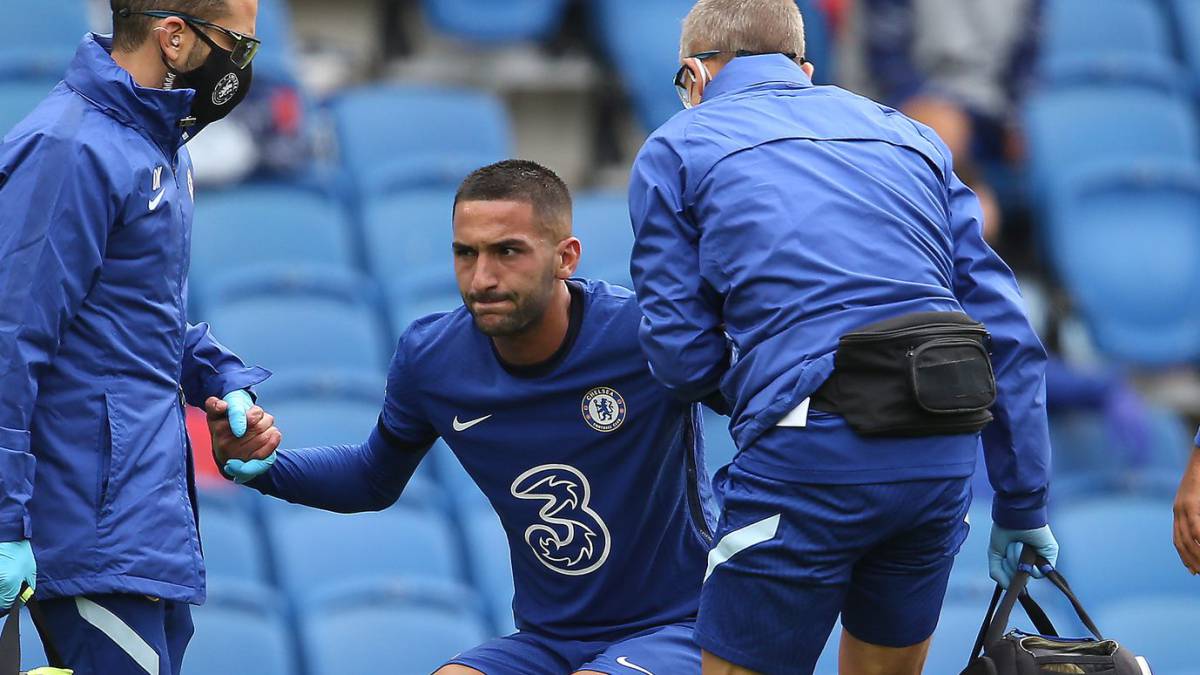 We will have to wait a little longer to see the Chelsea revolution in all its glory. Frank Lampard confirmed at a press conference that, for his Premier debut against Brighton on Monday night, he will not be able to count on Chilwell, Ziyech and Thiago Silva. The expectations placed on the whole of West London, now that it has spent more than 200 million euros in reinforcing itself despite the pandemic, are maximum, but the English coach, who claims to be aware of them, says that he is going to " grow under pressure. "
"Ziyech suffered a knee injury against Brighton (in preseason), so he will not be available. I hope it will be a couple of weeks, but we will have to see", said his coach about the Dutch player, who in that game left a spectacular assist from practically midfield for Hudson-Odoi to serve Werner his first goal in his new jersey.
"Chilwell is catching up and has improved a lot this week. He is working in the right direction, but he will not be ready for Brighton," added Lampard on the left-back that the Premier League greats yearned for. For his part, and about Thiago Silva, the third who will be absent, he assured that it is more a matter of time, as he has not yet started to work with the rest of his teammates: "He is in London, but he will not train with us until the weekend, so I doubt he's ready for this game. "
For his part, and as good news, Lampard has recovered Azpilicueta and Pulisic after their respective injuries during the FA Cup final against Arsenal. "I am very happy to have them both back. They have been working since yesterday and are ready for Monday. The way they are training and their attitude indicates that they have overcome their injuries. It is a matter that we have to handle," said the former footballer.
Photos from as.com