Thompkins: "Madrid makes me question whether it's worth going back and being a cheerleader"
Trey Thompkins is interviewed by EJ Rowland for his campaign with GRRR: "The value that I have created in Madrid becomes a problem when it comes to going home."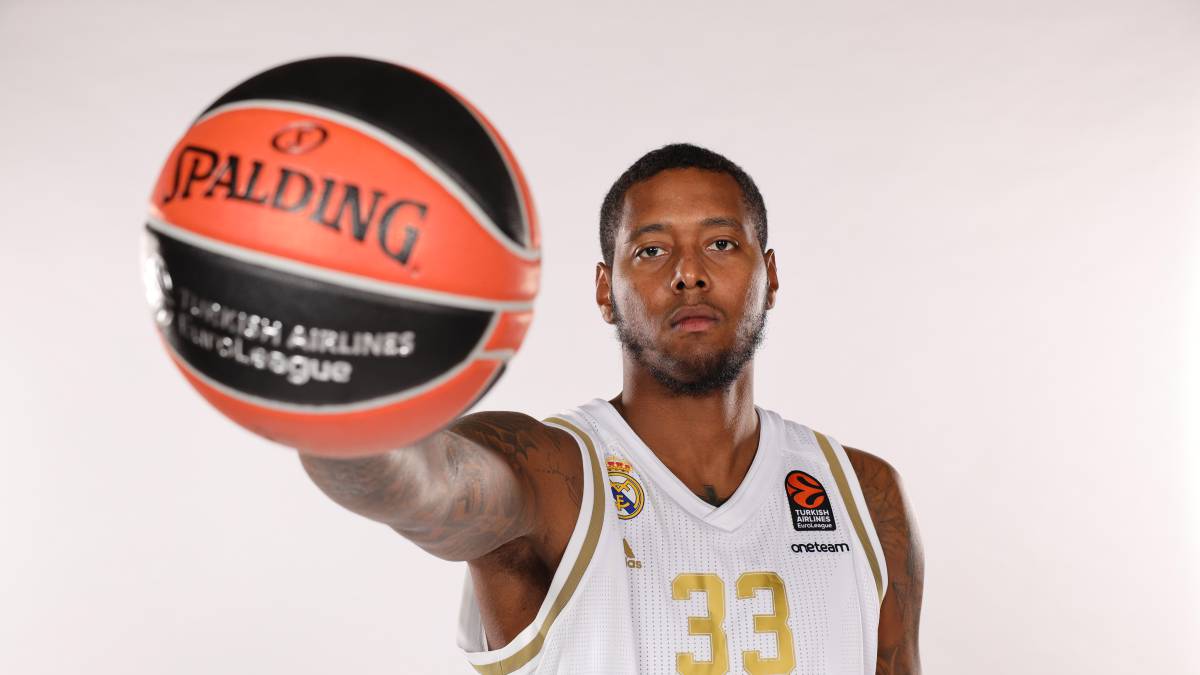 As part of the motivational campaign carried out by the urban clothing brand GRRR, the VTB hall of famer, EJ Rowland has an interesting chat with Real Madrid player Trey Thomkins. Close friends as well as colleagues by profession, the two players chat about Thomkins' career in Europe, his time in the NBA, and his way of viewing such an important movement as Black Lives Matter from this side of the pond.
Drawn in 2011 by the Clippers, Trey had to compete for minutes with a young star like Blake Griffin until a bad injury cut short his NBA journey: "When dating Jamal Crawford, Matt Barnes, everyone would see my father and say 'Stay with him, stay with him, he's going to get it.' I was personally starting to rub my hands ... and then I had an unfortunate injury, it just happened as it did. "
After a hard recovery period, he headed for Russian Nizhny Novgorod, a decision that not everyone around him understood and that he found difficult to assimilate: "As an American, as soon as I announced to my people that I was going to Russia, I they said that? '. You know how Russia is portrayed in the United States. It's like the worst. So, before the flight, I said to my mother 'Mom, I'm not going. Mom, I'm not going 'when she was still alive. She told me 'you're going to get on that plane. You compromised. You have no choice'. I got on the plane and the flight was so long that I was like… I have to commit. I said to myself 'I have to get into this or it will turn into a disaster'. And it was finally one of the funnest years I've had in my career. "
His plan was then, without a doubt, to return to the NBA: But the next step to return home was Real Madrid. It was from Nizhny to Real Madrid and from there to home ". He did not expect that his success with the white team and the heat of a city like Madrid would make him rethink those objectives: "It all comes down to the fact that at the end of each contract we have been successful here in Madrid. So the value that I have created here always becomes a "problem" because they are willing to make me an offer that makes me question whether it is worth coming home and really contributing something to the team or sitting around clapping, being a cheerleader .. . and here I am, in my sixth year in Madrid. "
These seven years in Europe have taken the American away from important moments in his native United States, where he would have liked to have been physically involved in such an important movement as Black Lives Matter: "To be there, to be physically in the United States now , it would help me feel more committed, more involved. "
Thomkins is clear that the world is still far from experiencing the equality that he would like to leave his children as a legacy: "We are far from where we would like to be. Far away. It's tough and you need to make a move. We all have the right to opt for basic rights and respect in general and that is something I grew up believing in, it has nothing to do with race, it has nothing to do with power. You can be the richest man or the janitor in the room, I'll show you the same amount of respect. "
Photos from as.com