Thomas ran the clock blind: "They screwed my Garmin"
The Garmin of the British racer did not work during the whole route. Despite this, he finished fourth, just 7 seconds behind bronze.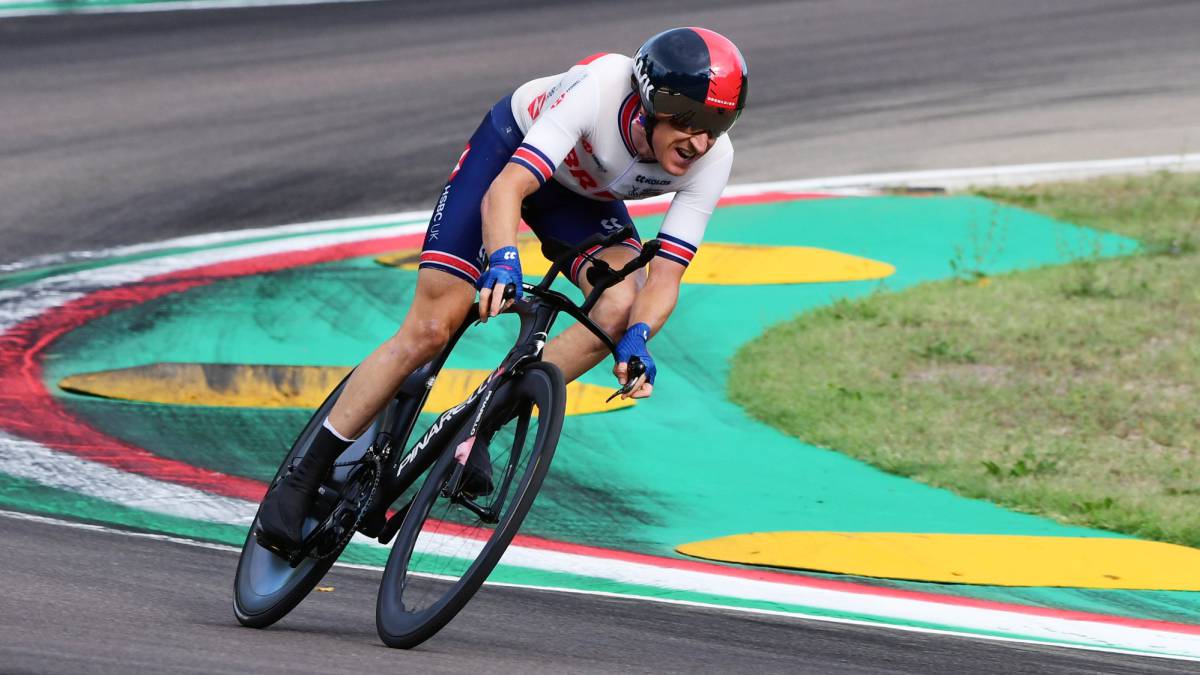 Despite not getting on the podium, Geraint Thomas was one of the great winners of the Imola time trial yesterday. The Briton was greatly strengthened by his performance as he cleared up doubts about his fitness for his big goal of the year: the Giro d'Italia. After a discreet Dauphiné, which led him to not enter the Ineos call for the Tour, Thomas retaliated last Friday with a fourth place, just seven seconds behind Küng's bronze.
And if we consider what happened to him, his performance has even more merit. As the Welshman recounted at the end of the time trial for Cyclingnews, the computer of his bike disappeared minutes before taking the start, so he did not have enough time to configure another one on his mount. This meant that Thomas had to complete the 31 km of the test completely blind, without knowing his speed or watts at any time, with what that means today in a sport where everything is measured to the millimeter.
"I was close, it's a shame I didn't have my Garmin, so I was completely blind during the race, no power, distance or time, so it was a bit frustrating. I warmed up on a different bike and when then I got to my bike I saw that the bike computer was missing. I have no idea, but someone screwed me up. Three minutes before the start they gave me a spare one and I was frantically matching it up. Then I went to put it on and it didn't fit because it was too big. I wanted to go stronger on the clock, but without the Garmin I didn't really know how hard I was riding. I'm happy with how I did it, "said Thomas. His rivals in the Corsa Rosa will have already noted that the Welshman is back.
Photos from as.com