This is the profile of the 2020 Road Cycling World Cup
The Italian coach Davide Cassani revealed what the Imola track will be like in which the men's and women's long-distance events of the World Cup will be held.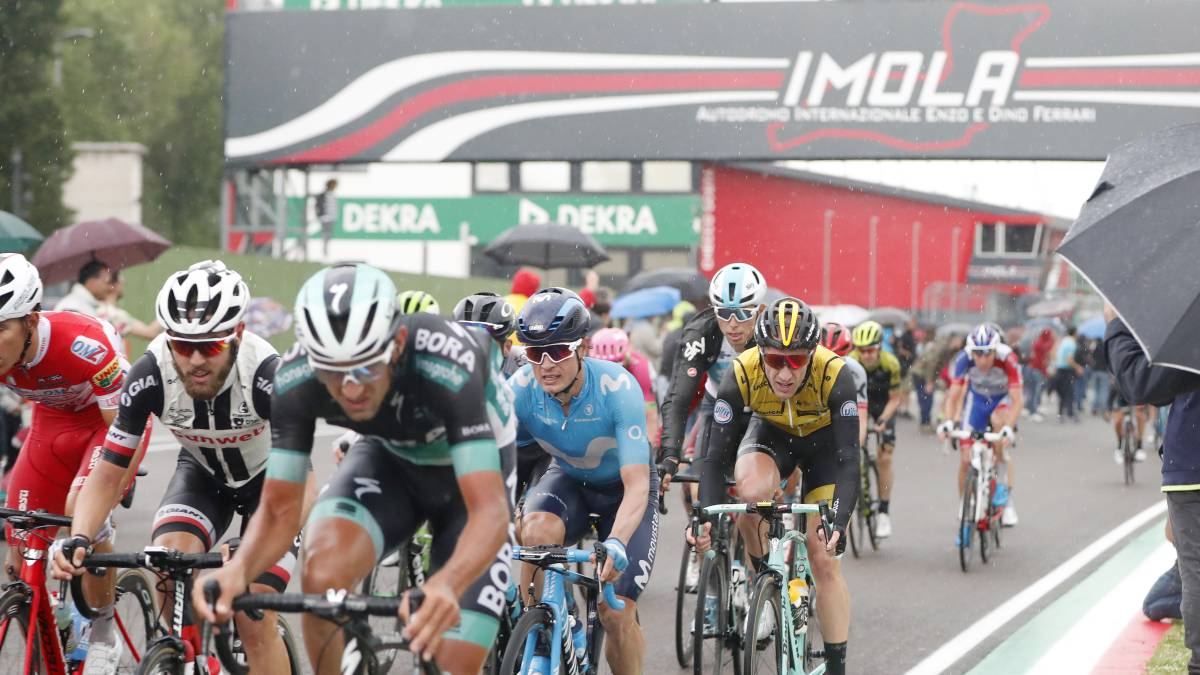 In the absence of an official presentation from the UCI, we already know the layout of the circuit that will host the Imola Road Cycling World Championships on 26 and 27 September.
According to Davide Cassani, Italian road cycling coach, the 28.8-kilometer route (which the men will do 9 laps and the women 5 for a total of 5,000 and 2,750 meters of elevation gain respectively) presents several zones that will be decisive for the future of both tests.
After an initial slope, at kilometer 6 of the circuit the runners will face the Mazzolano elevation, a rise of 2.7 kilometers at 6.1% and ramps of up to 13% with a first kilometer at 9.6% and a drop of 163 meters. The descent will take cyclists to a flat 3-kilometer terrain on the way to Isola, where they will begin the ascent to the other elevation of the circuit, Cima Galisterna, with a 2.7-kilometer climb at 6.4%, ramps of 18% and a kilometer at an average 10.6% gradient, for a drop of 173 meters that could possibly wear down the runners before the final arrival at the Imola circuit, where the new wearers of the rainbow jersey and world champions on the road will be crowned.
In statements to TuttoBiciWeb, Cassani himself expressed his satisfaction that the World Cup is being held in his land. "It is a unique feeling. My dream of being a cyclist comes from the 1968 World Cup in Imola when Vittorio Adorni won. I will never forget that day." Cassani also revealed why Imola is a safe venue for the World Cup. "When Italian cycling restarted in July, it did so in this area. Imola restarted road races and Riolo Terme, MTB. They are cycling areas and it is a much loved sport. It can offer a lot to road cyclists and MTB in addition to the pistards with the Forli velodrome ".
Photos from as.com