Thiem, the last to come back from 0-2 in a Grand Slam final
The Austrian achieved this feat against Zverev that Nadal, Federer or Djokovic have not accomplished. The last to do so was Gastón Gaudio at Roland Garros 2004.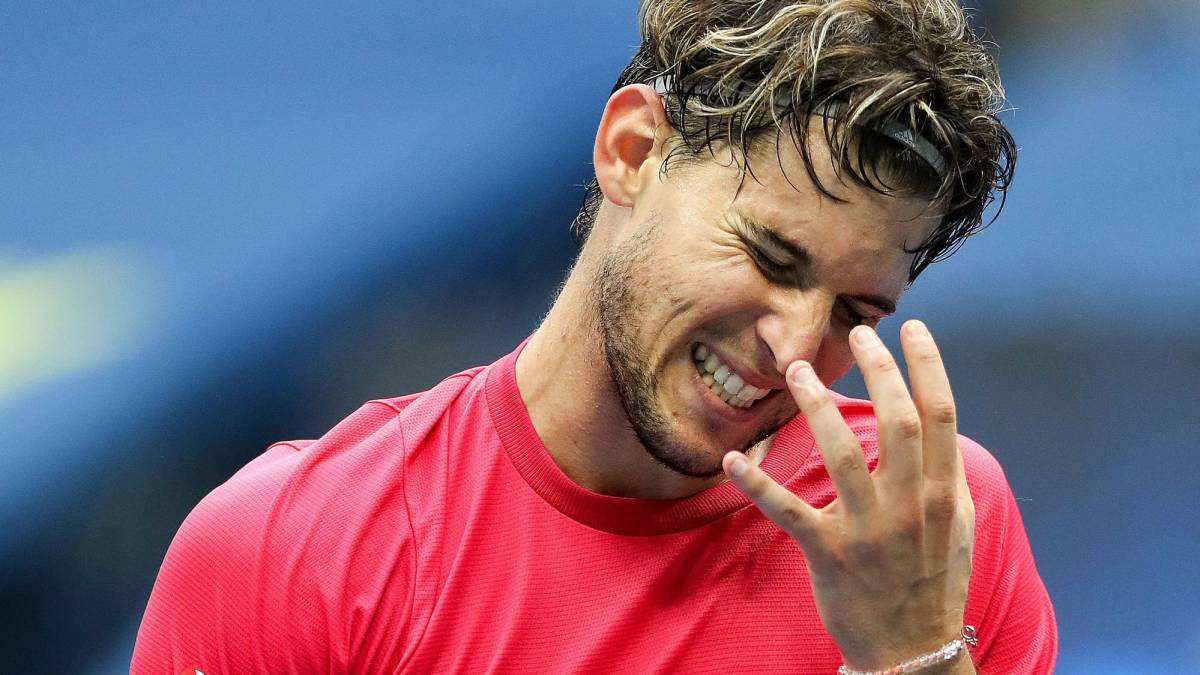 Dominic Thiem made history this Sunday at the US Open after winning his first Grand Slam title against Alexander Zverev after five agonizing sets. The Austrian had a hard time beating the German as he had to lift the first two sets against him, an episode that has rarely occurred in a Grand Slam final.
Thiem has achieved a feat that many tennis greats such as Roger Federer, Rafa Nadal or Novak Djokovic have failed to achieve, since the Swiss, the Spanish and the Serbian have not won any Grand Slam after having lost the first two sets.
The last episode in which a tennis player won a Grand Slam title after losing the first two sets dates from 2004, when in the final of Roland Garros the Argentine Gastón Gaudio managed to overcome his match against his compatriot Guillermo Coria after losing the first two sets by 0-6 and 3-6 and win the next three sleeves by 6-4, 6-1 and 8-6.In addition, only two tennis players, Rod Laver and Bill Tiden, have been able to overcome an adverse 0-2 in two Grand Slam finals. Below we review the matches in which the Grand Slam champions have managed to lift a 0-2 against in the finals of each tournament. Australian Open
1908: Fred Alexander (USA) to Alfred Dunlop (AUS) 3-6, 3-6, 6-0, 6-2 and 6-3
1960: Rod Laver (AUS) to Neale Fraser (AUS) 5-7, 3-6, 6-3, 8-6 and 8-6
1965: Roy Emerson (AUS) to Fred Stolle (AUS) 7-9, 2-6, 6-4, 7-5 and 6-1
Roland Garros
1909: Max Decugis (FRA) to Maurice Germot (FRA) 3-6, 2-6, 6-4, 6-4 and 6-
1946: Marcerl Bernard (FRA) to Jaroslav Drobny (RCH) 3-6, 2-6, 6-1, 6-4 and 6-3
1962: Rod Laver (AUS) to Roy Emerson (AUS) 3-6, 2-6, 6-3, 9-7 and 6-2
1974: Björn Borg (SUE) to Manuel Orantes (ESP) 2-6, 6-7, 6-0, 6-1 and 6-1
1984: Ivan Lendl (RCH) to John McEnroe (USA) 3-6, 2-6, 6-4, 7-5 and 7-5
1999: Andre Agassi (USA) to Andrei Medvedev (UCR) 1-6, 2-6, 6-4, 6-3 and 6-
2004: Gastón Gaudio (ARG) to Guillermo Coria (ARG) 0-6, 3-6, 6-4, 6-1 and 8-6
Wimbledon
1895: Wilfred Baddeley (GBR) to Wilberforce Eaves (GBR) 4-6, 2-6, 8-6, 6-2 and 6-3
1899: Reginald Doherty (GBR) to Arthur Gore (GBR) 1-6, 4-6, 6-3, 6-3 and 6-3
1909: Arthur Gore (GBR) to Josiah Ritchie (GBR) 6-8, 1-6, 6-2, 6-2 and 6-2
1921: Bill Tiden (USA) to Brian Norton (RSA) 4-6, 2-6, 6-1, 6-0 and 7-5
1927: Henri Cochet (FRA) to Jean Borotra (FRA) 4-6, 4-6, 6-3, 6-4 and 7-5
US Open
1912: Maurice McLoughlin (USA) to Wallace Johnson (USA) 3-6, 2-6, 6-2, 6-4 and 6-2
1922: Bill Tiden (USA) to Bill Johnston (USA) 4-6, 3-6, 6-2, 6-3 and 6-
1940: Don McNeill (USA) to Bobby Riggs (USA) 4-6, 6-8, 6-3, 6-3 and 7-5
1947: Jack Kramer (USA) to Frank Parker (USA) 4-6, 2-6, 6-1, 6-0 and 6-3
1949: Pancho Gonzales (USA) to Ted Schroeder (USA) 16-18, 2-6, 6-1, 6-2 and 6-
2020: Dominic Thiem (AUT) to Alexander Zverev (ALE) 2-6, 4-6, 6-4, 6-3 and 7-6
Photos from as.com