Thiem knocks on the door of a Grand Slam title again
Dominic Thiem will play his fourth Grand Slam final after beating Daniil Medvedev in three sets and with a great display despite his right ankle discomfort.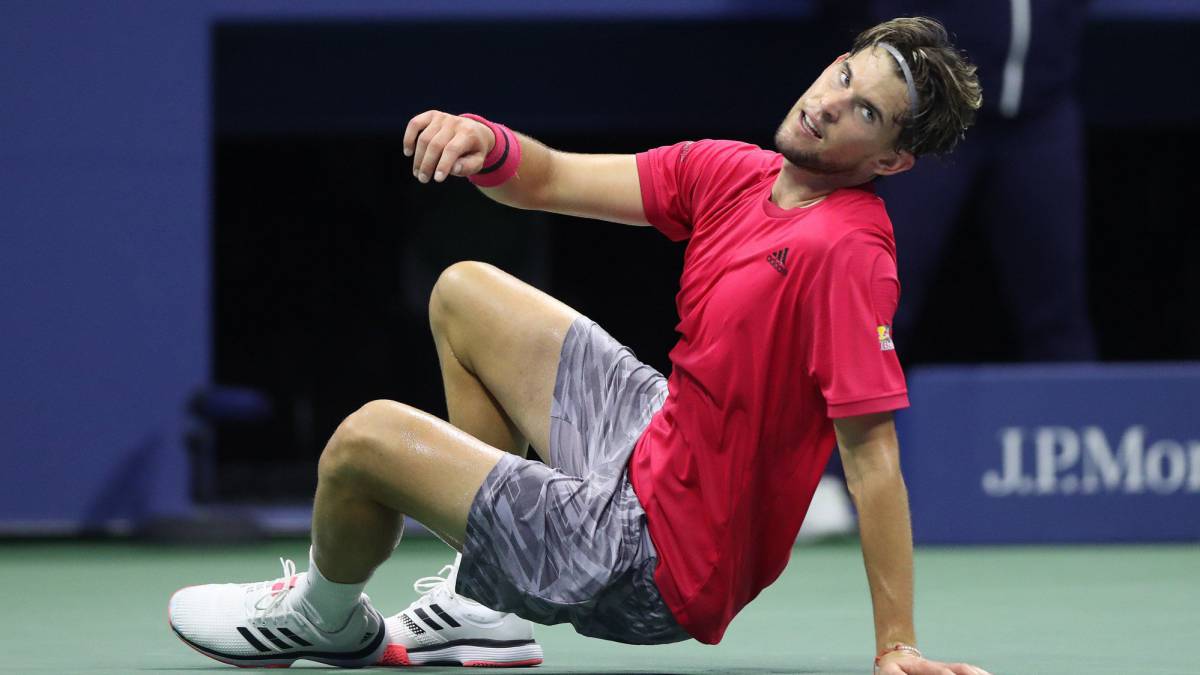 With an overwhelming display of strength, quality and determination, Dominic Thiem defeated Daniil Medvedev in three sets (6-2, 7-6 (7) and 7-6 (5)), last year's finalist on the ropes Rafa Nadal himself at the US Open, and will play his fourth Grand Slam final in New York on Sunday (10pm, Eurosport), the first in the US tournament, after falling twice in the Roland Garros title matches (2018 and 2019) and the Australian Open (2020) .
The Austrian, the first to reach this far in this championship, played part of the duel with discomfort in his right ankle due to a slip that made him even limp at times and that could be a problem in his clash against Alexander Zverev with the title. "I changed my shoes and with the bandage I felt better. I hope it is not just the adrenaline and that tomorrow I mourn, I guess it will be better tomorrow," he said about his mishap.
Medvedev had not lost a single set in the entire tournament and at one stroke, Thiem won three, much contested, of course, in a power duel with impressive intensity and striking power by both of them. There were not many winners because on court two there were two frontons shooting relentlessly and with exquisite precision in most cases. They only failed when one forced the other insistently with his hammer. Not in vain are they two of the tennis players with the most victories since 2018, they were tied for third position with 117, but now Thiem is second tied with Tsitsipas with 118, behind Djokovic's 136 (Nadal is fifth with 116). The key to the match was probably in the first set, when Medvedev short-circuited because the chair umpire Damien Dumusois, with whom he had had them stiff last year in New York during his match against Feliciano López, did not grant him a review of a I took out because I understood that I had asked for it at the wrong time. The Russian raved, crossed to the other side of the court, something that is not allowed and then took it to the supervisor. He lost the game, a break for Thiem, and then it took him a world to get back into the game. In the meantime, he had missed the first set.
His peculiar nature allowed him to face the next two sets as if nothing had happened and both had a break advantage. But in front of it was a real animal, who reacted on both occasions, when he seemed lost and lame, and won in two playoffs played with mastery. Thus he reached his fourth final and goes for the title. You already deserve it.
Results of the day.
Photos from as.com