Thiem: "It is an advantage for me that Roland Garros is held so close to the US Open"
In an interview with Red Bull, the Austrian tennis player reviewed how he has lived the conquest of the US Open and is already looking at new challenges: "My next goal is Roland Garros."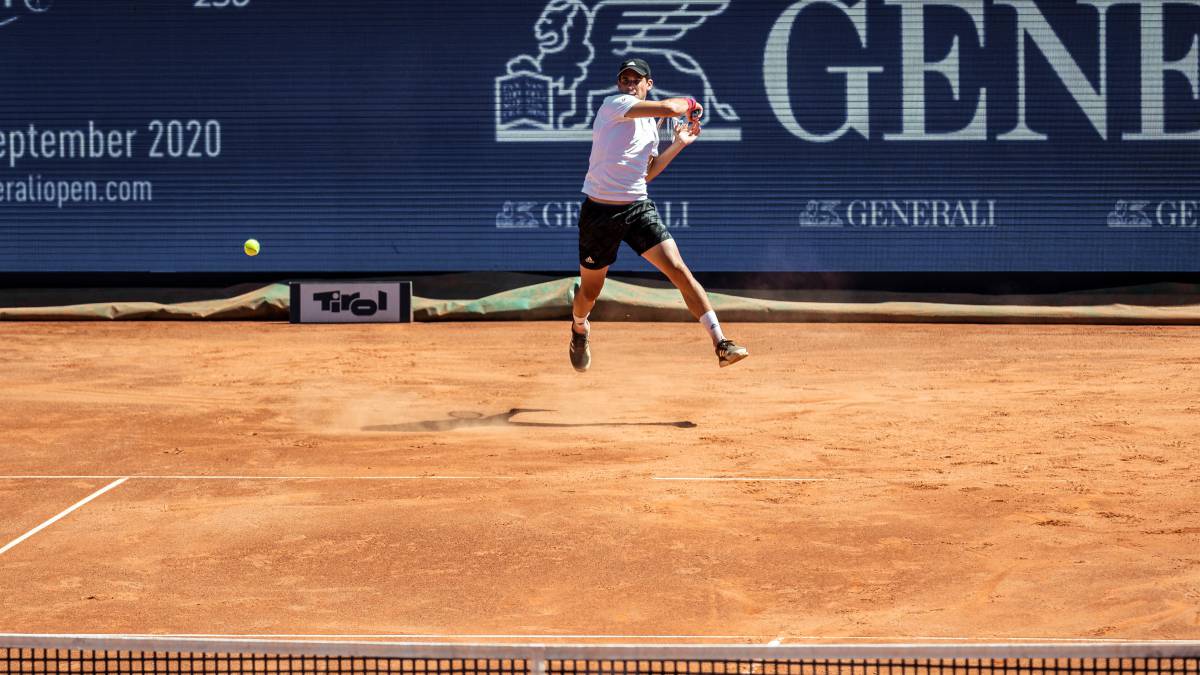 Dominic Thiem gave an interview to Austrian energy drink company Red Bull as he finalizes his preparation for Roland Garros on the clay courts of his native Kitzbühel, after winning his first Grand Slam at the US Open.
The Austrian, number three in the ATP rankings, reviewed his feat in New York after beating Alexander Zverev in the final. "I have had a few days off to reflect. You do not feel so wonderful after the win. Now I feel better even being able to remove my fatigue. I have been able to see the game against Zverev again. It was impossible to do it the days after the final because It was very exciting and dramatic. I had a feeling that if I reflected on it, I could lose the game! Fortunately that has already happened and I feel like it was a brilliant victory. "
Despite his triumph at the US Open, Thiem believes that Federer, Nadal and Djokovic's dominance on the circuit is not yet over. "Being the first 'new' Grand Slam winner in what seems like the eternity of Federer, Nadal and Djokovic's Big Three feels really good. However, I don't think their dominance is over. Novak, Rafa and Roger are still favorites in every tournament they compete in. Next week, when Roland Garros kicks off in Paris, Nadal and Djokovic will be the rivals to beat.
The tennis player from Kitzbühel also recounted his experience in the New York 'bubble' during the last month. "The whole tournament has been extraordinary although it took time to get used to it. The 2020 US Open has been a very special Grand Slam. The Flushing Meadows venue was without spectators and staying in the 'bubble' meant a coronavirus test every three days. The day passed between the hotel and the tennis courts. I have not been able to see New York, nor have I even been able to make a trip to the city. I was only focused on tennis, perhaps too much and without having a chance to disconnect. It was a I challenge because they wouldn't let you out. From a mental point of view, these four weeks have been very demanding for the team and for me. The fact of facing these conditions makes this victory much more special ".
Thiem stressed the importance of having faith in yourself to win your first Grand Slam title. "I had faith in winning a Grand Slam before the US Open. That is why I felt so much pressure. Also, I believed that my first Grand Slam could come at this US Open during the tournament. Obviously circumstances changed with the disqualification of Novak Djokovic. A From there, it was clear that there would be a new champion. I knew that the tennis player who could handle the pressure best would win this Grand Slam. I didn't handle the pressure well in the final ... but I managed to turn the game around! It was incredible. I knew I could win the Grand Slam if I played very well and at the highest level. In the quarterfinals and semi-finals I blocked very well the fact that it was the best chance to win it. But the final was very tough mentally. I think I've never been so nervous and tense before a match, but I was able to turn the tide and beat Zverev in five sets. "
After winning the US Open, Thiem already sets new goals to continue writing his history in tennis. "My next goal is Roland Garros. It can be an advantage for me that it takes place with such a short time compared to the US Open. Now that I finally have a Grand Slam, I have already achieved one of the biggest challenges of my career. I am already focused in playing on clay and I want to get fresh to the first round.
At Roland Garros you could see faces with Rafa Nadal, whom he sees as the favorite for the title. "The temperatures are the only thing that can make Nadal change. We were all curious to see how he would play at the 1000 Masters in Rome. If he arrives at Roland Garros in good shape he will be the favorite to win, especially since he has already won the trophy 12 times. It will be very exciting to be able to play against him ".
Photos from as.com