Thebes: "I am calm and this will allow me to defend myself against many slanderers"
The president of LaLiga is serene before Irene Lozano's complaint to the Prosecutor's Office for the 'Fuenlabrada case' and assures that he does not know the accusations, which the CSD does not detail either.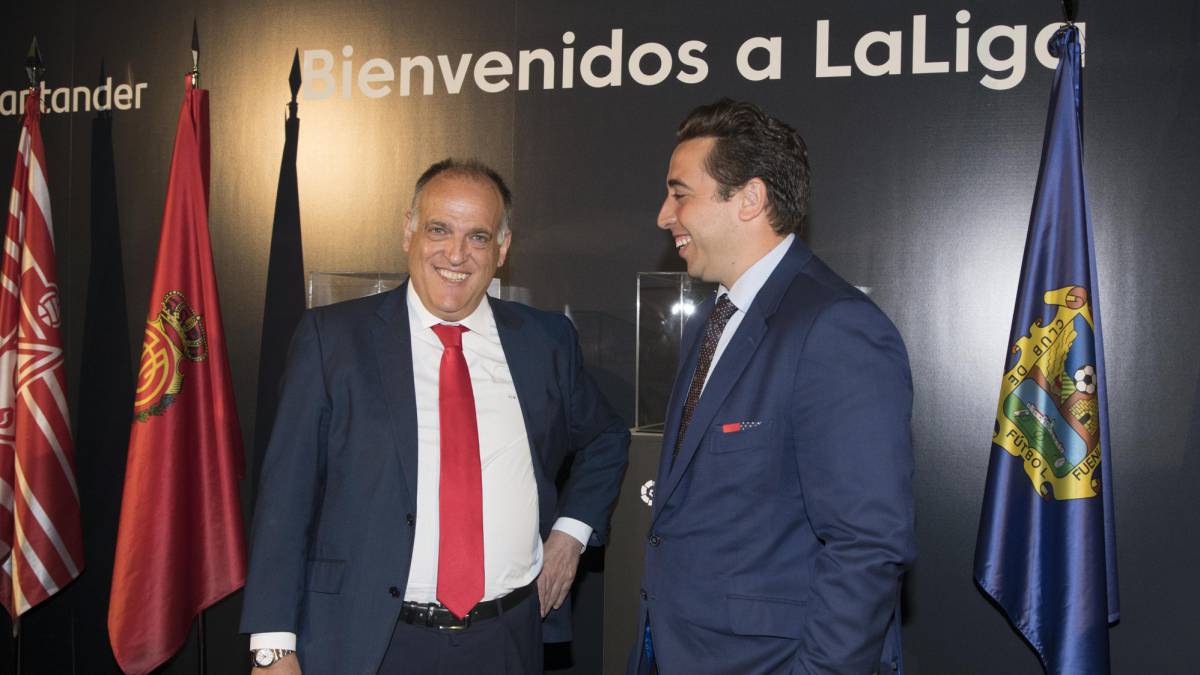 Javier Tebas, president of LaLiga, still does not know the terms of the complaint that Irene Lozano, at the request of Minister Uribes, has presented to the Prosecutor's Office for alleged irregularities in the Fuenlabrada case. "But I am very calm, because testifying will allow me to defend myself against many slanderers" .
The CSD has confirmed to this newspaper that its president, Irene Lozano, has presented this morning to the Prosecutor's Office a letter that "due to prudence" will not be made public, but in which it has requested that the request for 130,000 euros for advisory work be investigated legal to the Madrid club in 2018.
In this regard, the president of LaLiga already explained that Fuenlabrada as such did not request the services of the Tebas Coiduras office, which was a group of construction companies that were bankrupt, and that the Club was in this business holding. The request was also when Fuenlabrada was not a club attached to professional football, since at that time he was a member of Second B and that, at the time of promotion, Javier Tebas stopped providing services to the business group and communicated in LaLiga that his son was since 2016 the club's legal advisor and the secretary of its Board of Directors.
These arguments will be the ones that the president of LaLiga uses if the Prosecutor's Office finally sees matter to investigate in the CSD brief, signed by Lozano, and promoted by the Minister of Culture and Sports, José Manuel Rodríguez Uribes.
Photos from as.com