The virus reaches the press room of the Tour de France
The positive of a Spanish journalist forces several media, including AS, to leave the Tour. The organization did not test or alert about the situation.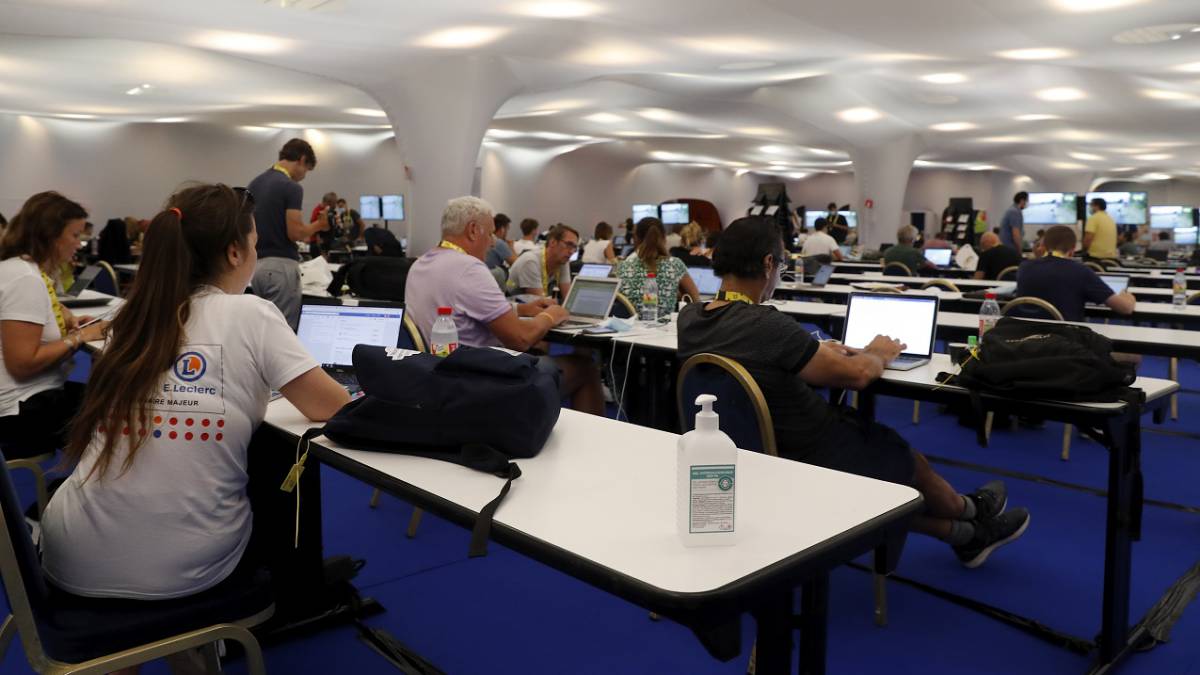 A Spanish journalist tested positive for coronavirus this Friday on the Tour. He had a fever and took a test in the mobile laboratory. He immediately isolated himself and went home. His contacts, basically the displaced national media, communicated the situation to the organization. According to the protocol developed by the French Ministries of the Interior and Health, traveling or eating together without a mask means becoming a "risk contact and entails the withdrawal of accreditation", so EFE, Marca, TVE and AS could not continue in the race . TVE and AS left France on Saturday morning according to their internal codes, with the isolation already in place.
ASO's medical service determined that people with a longer relationship pass a PCR test, a decision that was reversed shortly after. The country's sanitary measures indicate that a case should be confined, but if two or three positives appear "generally that structure has to be closed", so the Tour did not want to risk closing the press room just two stages before the end of the competition . Neither did he alert of the circumstances.
To enter the caravan, a negative PCR was required five days before arriving in Nice. Since then, protection, common sense and no control, since the media did not belong to the bubble and mixed with the public in exits and goals. ASO recommended a 14-day quarantine and test people to whom it denied testing. He does not know if they are infected or if a source of infection has been created in the press room. And tomorrow each one goes to their places of origin. The round director, Christian Prudhomme, positive on the first day of rest, returned to the week after recovering.
Photos from as.com