The Titan Desert changes the dunes of the Sahara for the Tabernas Desert
The five stages of the fifteenth edition will be held for the first time in Europe for greater health security. Half a thousand cyclists will participate from November 2 to 6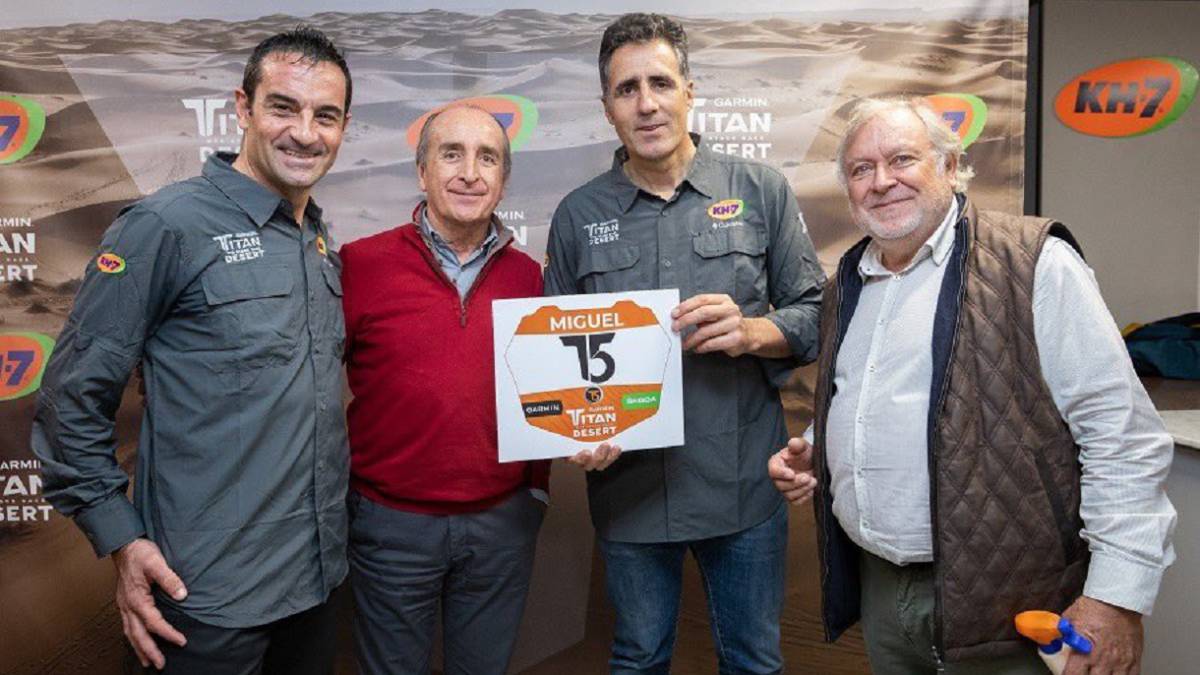 The Titan Desert will take place for the first time on European territory after having passed through Saudi Arabia, Cuba and, above all, through Morocco. For greater health security, the organization has changed the dunes of the Sahara for the only desert in Europe, that of Tabernas. The fifteenth edition of the event will have five spectacular stages through the lands of Almeria, also in the surroundings of the Cabo de Gata-Níjar Natural Park, debuting a cycling myth, the case of Miguel Indurain. Almost half a thousand cyclists will take the start of the test on November 2, and it will continue until November 6.
The race is divided into five stages, in which a total of 400 kilometers will have to be covered, with meters of positive elevation gain. For greater security, participants will coexist in a camp located in one of the characteristic spaces of the Tabernas Desert. The 'Dakar of biclicletas' will be seen this time in 190 countries, with the forecast of about 1,160 million spectators.
The presentation took place this morning in the Patio de Luces of the Provincial Council of Almería. "It will be the best Titan Desert in history," said the president of the provincial institution, Javier Aureliano García, enhancing the Almeria landscapes with so many contrasts, with mountains and sea, and 3,500 hours of sunshine a year. One of the guests was Melcior Mauri, who will be Indurain's team leader. "He has a very diverse cocktail. I am in love with the test", has assured the one who was champion of La Vuelta in 1991 and of Titan Desert itself in 2007, acknowledging that Juan Martín Oliver has advised him on the route.
"It is not a sporting event in itself, but a life experience," said the president of the Titan Wold Series, Juan Porcar, highlighting the mayor of Almería for the landscapes through which the test will run. "Cyclists are going to find natural landscapes that are spectacular", highlighted Ramón Fernández-Pacheco in the presentation of a test with a long history. Not surprisingly, there are already 5,700 cyclists, from more than 25 countries, who have participated. All with values such as solidarity, effort or teamwork.
Photos from as.com