The story of Stefan Koubek, the last disqualified from a Grand Slam before Djokovic
Stefan Koubek was expelled from Roland Garros in 2000 for hitting a ball boy. In 2007 he was fired in Metz for insulting the supervisor and strangled a rival in Kitzbuhel.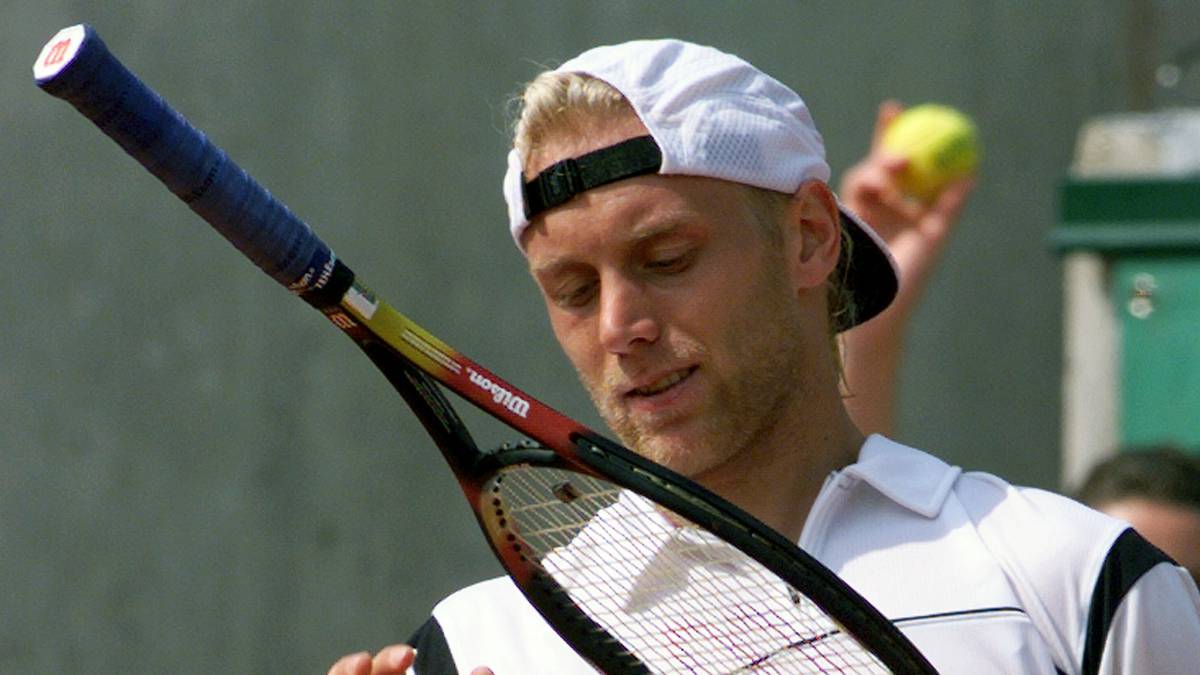 It has been many years since a Grand Slam had been seen as an event like the one that happened on Sunday at the US Open, when Novak Djokovic was sent off in the first set of his match against Pablo Carreño for hitting a linesman with a pitch. Specifically 20. The last player excluded from a major before the Serbian was Stefan Koubek, at Roland Garros 2000.
It happened in the match that the 43-year-old Austrian (at that time he was 23) played in the second round of the Parisian championship against the Hungarian Attila Savolt. Trailing two sets at 1 and 5-2 in the fourth, Koubek lost his temper and hit the ball with the misfortune of unintentionally hitting a ball boy on the shoulder. But he was also disqualified for aggravated mistreatment of the ball after hitting an assistant.
The former Austrian Davis Cup captain and good friend to Roger Federer, whom he deeply admires, had a difficult temperament. In fact, in 2007 he was expelled from the Metz (France) tournament when he was about to beat the local Sebastien Grosjean. He dominated 5-7, 7-6 (7-4) and 4-2 in a round of 16 match when he claimed for the rectification by the chair umpire of a point from his rival that had been good but sung in principle as out and called ATP supervisor Thomas Karlberg. With all the public against, who logically supported Grosjean, Koubek began to insult the officer in a way that was punished as "verbal abuse of a supervisor". Stefan did not even accept the repetition of the point and continued with his disqualifications. For this he lost the match and was fined. That same year, in Kitzbuhel, he starred in an unfortunate incident with the wayward Daniel Koellerer, nicknamed Crazy Koellerer, who was the one who ended up expelled. The injured person gave his version: "When I was 3-1 down in the second set, Koubek told me that he was going to eat me, that he was going to bite me. I broke him back and didn't say anything, just that the break lasted very little. . I don't know what happened to him, he passed near me and went crazy. He started to strangle me and told me that I shouldn't tell him I was a fag. I didn't tell him anything. The supervisor was in front and confirmed that I didn't tell him anything, but he expelled me because it was me. "
In his career he won three titles and became number 20 in the world. He faced and won among others Carlos Moyá, Juan Carlos Ferrero, Feliciano López, Alex Corretja and Federer himself (in Vienna 2001). It so happens that in his day he criticized the environment, and specifically Djokovic's father: "I don't know what Nole's father wanted to say with his (critical) words to Federer. Maybe Novak can tell us in a future". Now, misfortune has connected them.
Photos from as.com