The stage of the day: the roosters play it in the colossal La Loze
Today the peloton will face two alpine giants: La Madeleine (17.1 km at 8.4%) and La Loze (21.5 km at 7.8%), unprecedented in the centenary history of the Tour.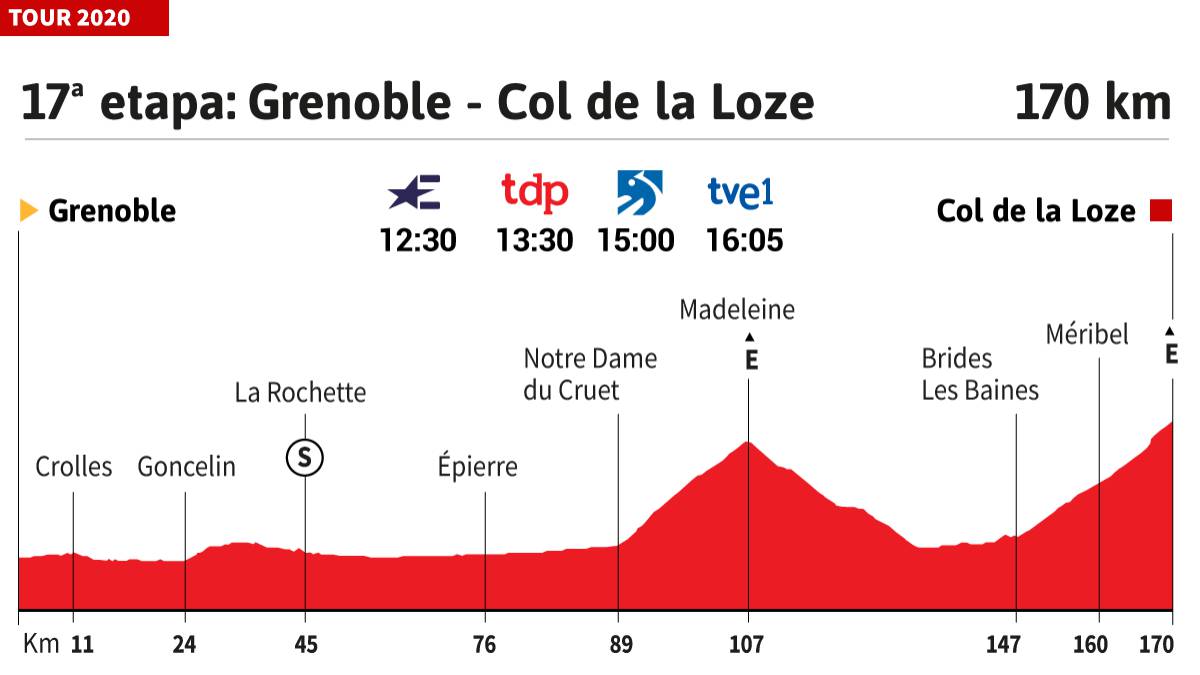 The Tour peloton faces today the star day of the Alps, with two special category ports at 2,000 meters of altitude and with a length of more than 15 kilometers. First, La Madeleine (17.1 km at 8.4%, exactly 2,000 m above sea level); then La Loze (21.5 km at 7.8%, with ramps above 20% and at 2,304 m) .
La Loze will be promoted for the first time in the centuries-old history of the Tour de France. Christian Prudhomme, director of the round, considers that it is "a new model of summit". After the first 17 kilometers of ascent (with sustained percentages between 5% and 9%), the difficulty of the last 4.5 km multiplies until it exceeds 10% on average and reaches slopes around 24%. "It is a French-style Wall of Huy, but with an extension of more than 20 km and more than 2,300 m in height. Whoever resists in front of a giant of such magnitude, will undoubtedly be in a position to aspire to the jersey yellow. We will see a show for the strongest runners and the purest climbers, "Prudhomme sums up delightedly.
Mikel Landa, seventh classified (2:16 behind Primoz Roglic and 42 seconds behind the provisional third place, by Rigoberto Urán), considers that they will be measured with "a very tough test": "This type of stages exceeding 2,000 meters and 15 km of ascent always punishes a lot. If you go through a bad time, you can fall a minute. In my case, I will try to make differences with the opponents on the podium in order to have some margin for the La Planche time trial ".
Roglic, leader of the Tour, knows that his fellow Slovenian Tadej Pogacar "is going to attack": "Tadej is not joking when he says that he will not stop until he wins the Tour. We will see if between the boys of the Jumbo and I we are able to contain his intentions. the moment, our control work is working. " The favorites were smoked on the first alpine day, so opportunities to search for moves will be reduced to La Loze, the five peaks through the Savoy the next day and the time trial of La Planche des Belles Filles.
Photos from as.com