After signing James, Allan and Doucouré, the operation started in the 'Toffees': Kean, Iwobi, Walcott or Sandro, among the candidates.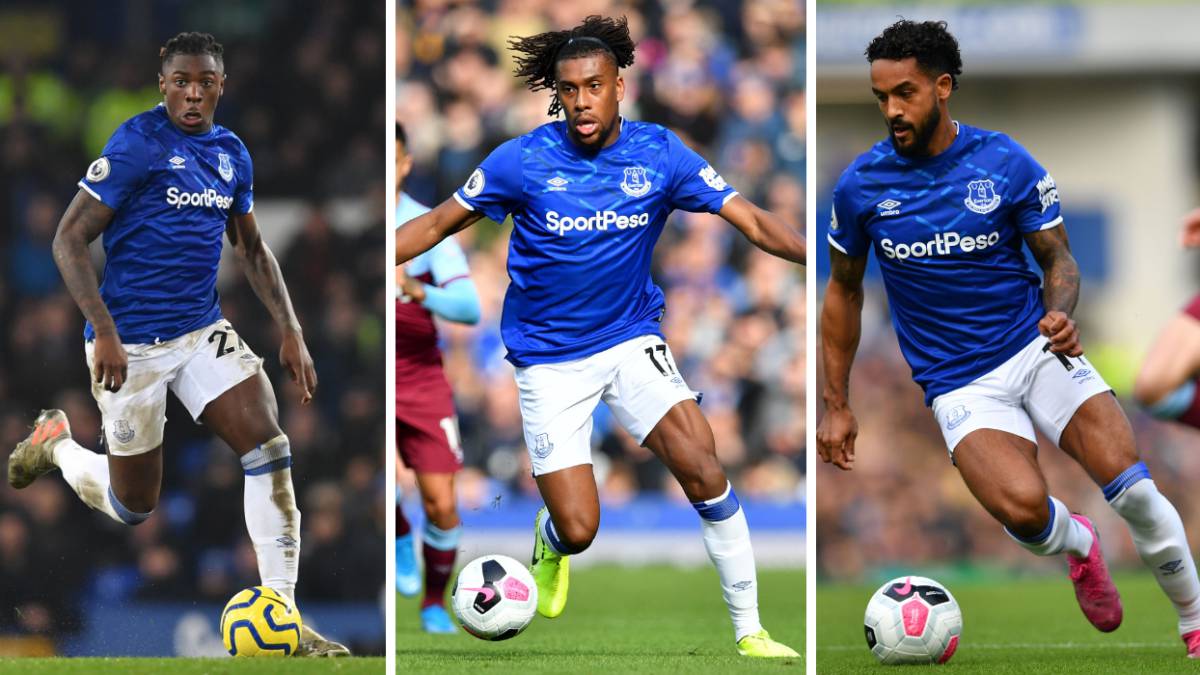 The illusion is palpable in the toffee fan after the victory in the season premiere against Tottenham in London (0-1). Calvert-Lewin's goal executed José Mourinho's men in the match that marked the official debut of the three new faces of Everton: James Rodríguez, Abdoulaye Doucouré and Allan. The trio of signings started and had a good performance, taking into account the short filming time they have been with the rest of their teammates. A trio in which the Merseyside team has spent 72 million euros (25 on James and Allan and 22 on Doucouré). Now, once the arrivals are closed, it's time to get to work with the departures. Complicated task, if we take into account the large number of names that Carlo Ancelotti does not have.
Moise Kean, Alex Iwobi, Theo Walcott, Gylfi Sigurdsson, Bernard, Sandro Ramírez, Yannick Bolasie and Mo Besic. Eight players for whom Everton hopes to make money, according to the French portal Footmercato. The cases are different from each other, while the last three were already on loan last season (Sandro at Valladolid, Bolasie at Sporting de Portugal and Besic at Sheffield United) and they have been asked to seek accommodation as soon as possible, the The rest of the name has enough cache to try to profit from them.
Kean (20 years old) and Iwobi (24) were strong bets for the future last summer, as shown by the 27.5 million euros paid to Juventus and 30 to Arsenal, respectively. Neither one nor the other have fulfilled what was expected and, due to age and potential, it is expected that they can have enough suitors to recover part of the investment. When they arrived, the coach was Marco Silva and Carletto does not have them.
Veterans with a sign
Sigurdsson (31), meanwhile, meant an even greater outlay, € 50m to Swansea in 2017, and, although it was a regular last season, James' landing closes many doors to ownership. Another renowned veteran is Theo Walcott (31), who has been losing dominance in the eleven toffee and has become a replacement for guarantees. However, if the appropriate proposal arrives, the club will be willing to assume his departure, according to Footmercato. Finally, the case of Bernard (28) is similar to that of Walcott. The small Brazilian winger (he measures 1.64m) enjoys minutes, but he has not been able to do with the ownership, so, if a good offer arrives, Everton would not hesitate to open the doors for him. A lot of movement at the Goodison Park offices in the little more than two weeks left on the market.
Photos from as.com