The Road Cycling World Championships mark the cycling week
The championships, which will be held from September 24 to 27 in Imola, will bring together the great figures of the men's and women's peloton in search of the rainbow jersey.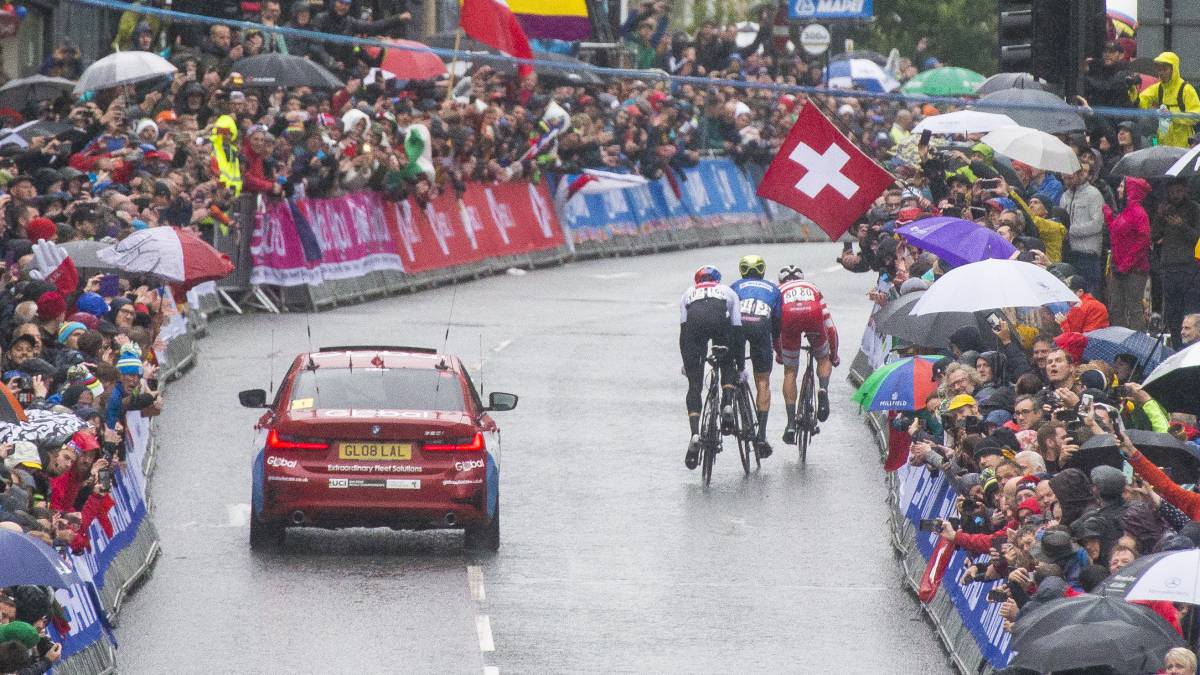 After the conclusion of the Tour de France, the cycling activity does not stop and the great figures of the peloton gather this week in search of the long-awaited rainbow jersey in the distance and time trial in the World Championships in Imola, the great event of the week on the calendar cyclist.
Imola Road Cycling World Championships (September 24-27): the Italian town of Imola and its surroundings will host the 2020 Road Cycling World Championships this week, championships that this year will not be held in the junior and sub-23 category because of of the coronavirus pandemic.
The championships will start on Thursday 24th with the women's time trial on a 31.7-kilometer route starting and finishing in Imola. The men's time trial will be held on this same route on Friday 25.
On Saturday 26 the women's long distance event will be held, which will consist of 5 laps of a 28.8-kilometer circuit and a total of 2,800 meters of elevation gain. The same circuit will host the men's long-distance event on Sunday 27, except that in this case the men will have to do nine laps of the track for a total of 258.2 kilometers and 5,000 meters of unevenness that will crown the new rainbow jersey.
Other races
Paris-Camembert (22 September) 444 444
Turkish National Championships (22-23 September)
Grand Dole Professional Cycling Criterium (September 23)
South Korea National Championships (September 22-24)
National Championships of the Dominican Republic (September 24-27)
Mevlana Tour (26-27 September)
Paris-Chauny (27 September)
Photos from as.com