"With the right set-up, the McLaren will go fast at Mugello"
Carlos Sainz confirms the problems in Tuscany, but is confident that they will be resolved overnight: "It would be more positive if I had gone faster."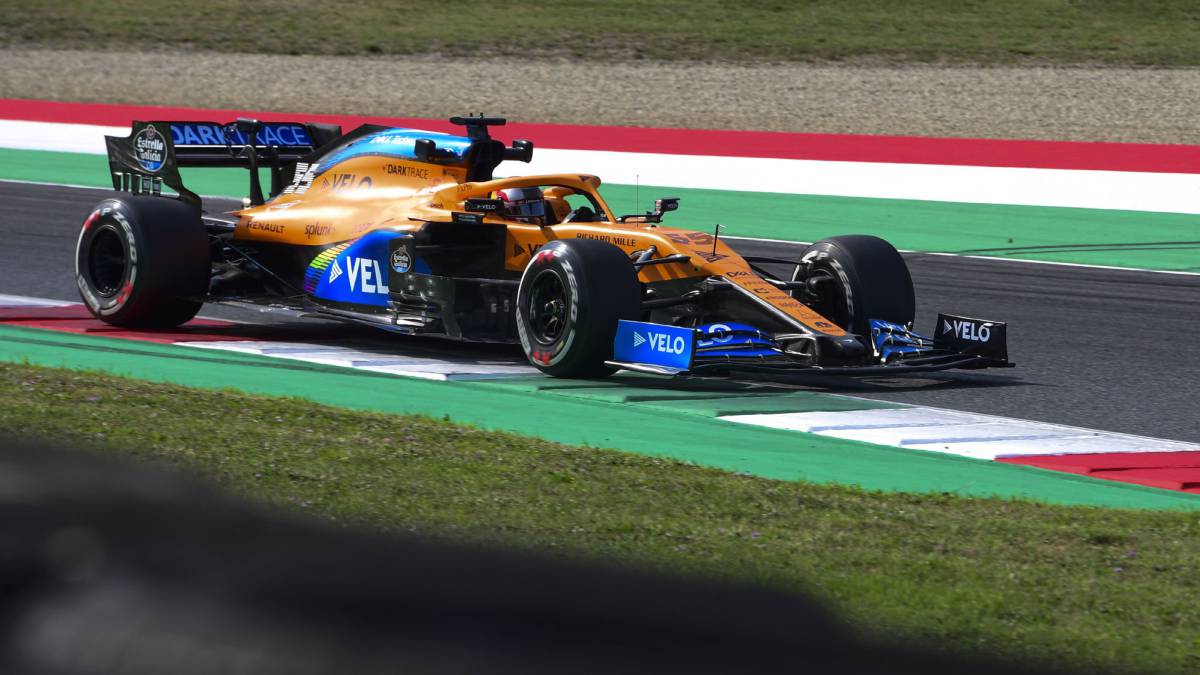 Carlos Sainz set the 13th fastest time this Friday at Mugello. McLaren can't quite find the perfect configuration for this circuit, but the Madrid native is not pessimistic: "A difficult day, at no point have I encountered the car and we have not found the car's working window. But we know there is a lot of room for it. for improvement, we know that if we find the set-up this Saturday we can do much better. " "If I had gone faster it would be more positive. Mugello is fun, you have to find a good balance for these types of corners and we haven't found it yet. The car is not as it should be, it is more difficult than in Monza, but in the sooner we get the car to the correct set-up we will be faster, "he said.
"The balance was not there all day, we have pursued it to put a better set-up but we have not found it with the soft rubber and we have a lot of work at night to find that suitable point. Once we find it, I think that we have a lot of room for improvement. " "As soon as we enter the window everything will be better," says the McLaren, who is ninth in the World Championship standings and is coming from second place at Monza. On the tires: "The soft was not our worst tire, but the hard was a disaster. The best, the medium ".
Regarding the Mercedes-style nose that he tested in the first training session, he confirms that it can be used in 2020: "It should arrive this year, but we did not have the rest of the parts that go with it, we are waiting for future improvements and we wanted to test it before" .
Photos from as.com