The PSG sheik is infatuated with Camavinga and could break Madrid's dream
According to Le Parisien, Hamad bin Khalifa Al-Thani loves the player and has made it known to Leonardo and Al-Khelaifi so they can prepare a possible signing next summer.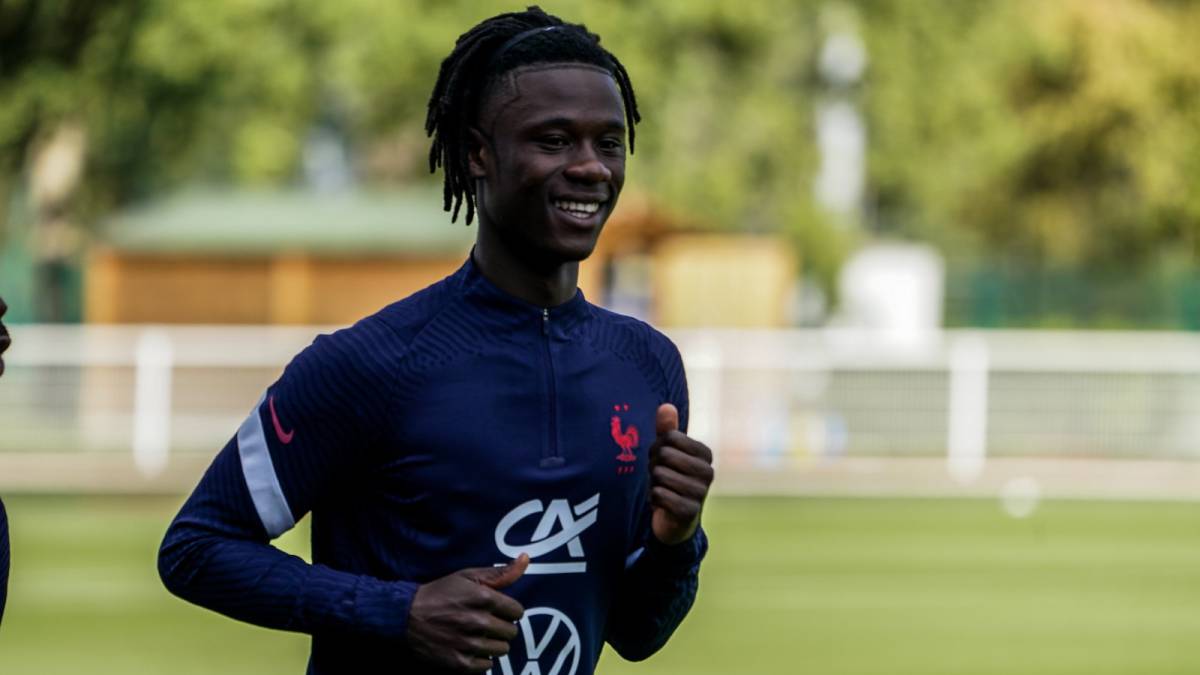 Eduardo Camavinga is living a special weekend in Clairefontaine. The Stade Rennais midfielder has been called up by Deschamps for the senior squad. If you put him against Sweden or Croatia, his debut in an official match will be one of the earliest in the history of les Bleus. Even before Kylian Mbappé.
The midfielder is an established talent in the French First Division at a very young age. Camavinga is endowed with quality to direct from the middle and works on a physique that can already withstand the stakes of his rivals in a League in which he is going strong. Two qualities that make him the object of desire for the great clubs in Europe, which increasingly opt for the purchase and subsequent development of precocious geniuses.
Real Madrid was determined to bring him but the player wants to wait to make the leap and not stay in bloom for one day. In broken toy. "I have another season in Rennes, then it will be another story," he said. Madrid wants to dye it white, but it is not the only one who asks for the medium.
According to Le Parisien, Hamad bin Khalifa Al-Thani, former Emir of Qatar and owner of Paris Saint-Germain, has fallen in love with Camavinga. The nobleman does not lose detail of what happens in the club although the signings are usually the task of Al-Khelaifi, president, and Leonardo, current sports director. This time, the order has come from above all, although it will have to be fulfilled in the medium term.
The 'auction' will not begin for an Eduardo Camavinga who continues to show his talent in Ligue 1. On the first day, his 1.82 and a good jump helped him extend a corner at the near post so that Damien Da Silva will score the final 1-1 against Lille. In the second, came the first 'highlight' of the season: he stood in the area, faced his defender and after two bikes he started to his left and defined left-handed in a movement worthy of a good scorer end. This week, he has two chances to shine with France and urge PSG and Real Madrid to save for an operation that won't come cheap for either of them. The future passes through your boots.
Photos from as.com