The Pellegrini effect minimizes doubts: "We are ready"
The Betis players feel ready to face the start of the League after 3 of 3 in friendlies. "We lost these games a year ago," Canales says.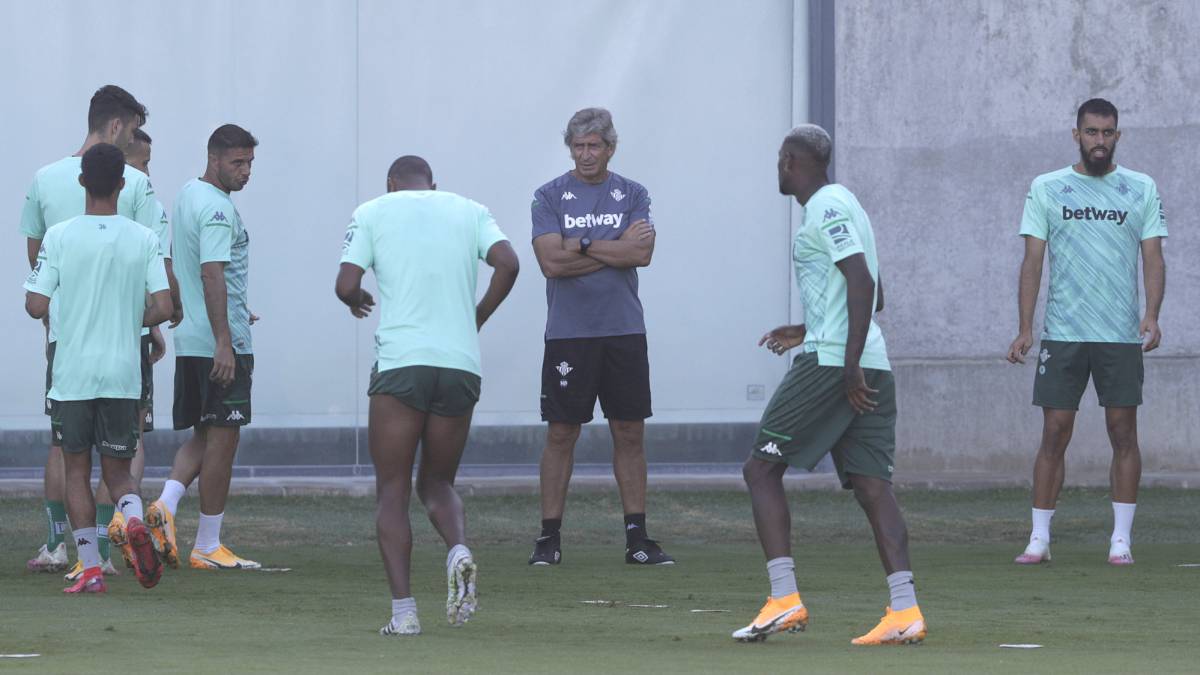 "We are ready." This is how Borja Iglesias wanted to pronounce on the imminent start of the League that Betis faces after winning their three friendlies. The striker reflects the feelings of the green-and-white wardrobe, which managed to perfectly understand Manuel Pellegrini's premises to face the new season with hope. The victory against Granada minimizes the doubts surrounding a project in which there were hardly any substantial changes in the squad that was very far from the expected performance a year ago. The club handed over the keys to the Chilean coach in the hope of triggering the growth of these same pieces. The 3 of 3 in friendlies awakens a thread of hope without the market having responded to the notable needs that exist on the campus.
"We have the word win engraved in our heads," warns Canales after being one of the brightest players in the last friendly. "In preseason it does not count so much, but there is positive energy and that is fundamental. This type of games last season we would have lost and it is these crashes that make you top the table," insists the Cantabrian, who now has more freedom offense on the pitch and fewer obligations when building game from behind.
The green-and-white dressing room is signing a pleasant alliance with its new coach, waiting for the start of the League to dictate realities and bury any hypothesis. Pellegrini's 4-2-3-1 convinces on the pitch due to his intentions and the response of his players, who are more intense in the effort than under the style of play in recent years. The Chilean coach has practically decided the eleven that will debut against Alavés after what he saw in the friendlies and is aware that probably no more reinforcements will arrive at his squad. The new Betis is underway with new premises and a stamp marked by its new coach: it will be LaLiga that reflects whether or not the change in this project can invite hope.
Photos from as.com