The only player Ferguson recommended to Mou at United
In the documentary released by Amazon, Mourinho acknowledges in a meeting with Daniel Levy that Dele Alli was the only player Ferguson recommended to him.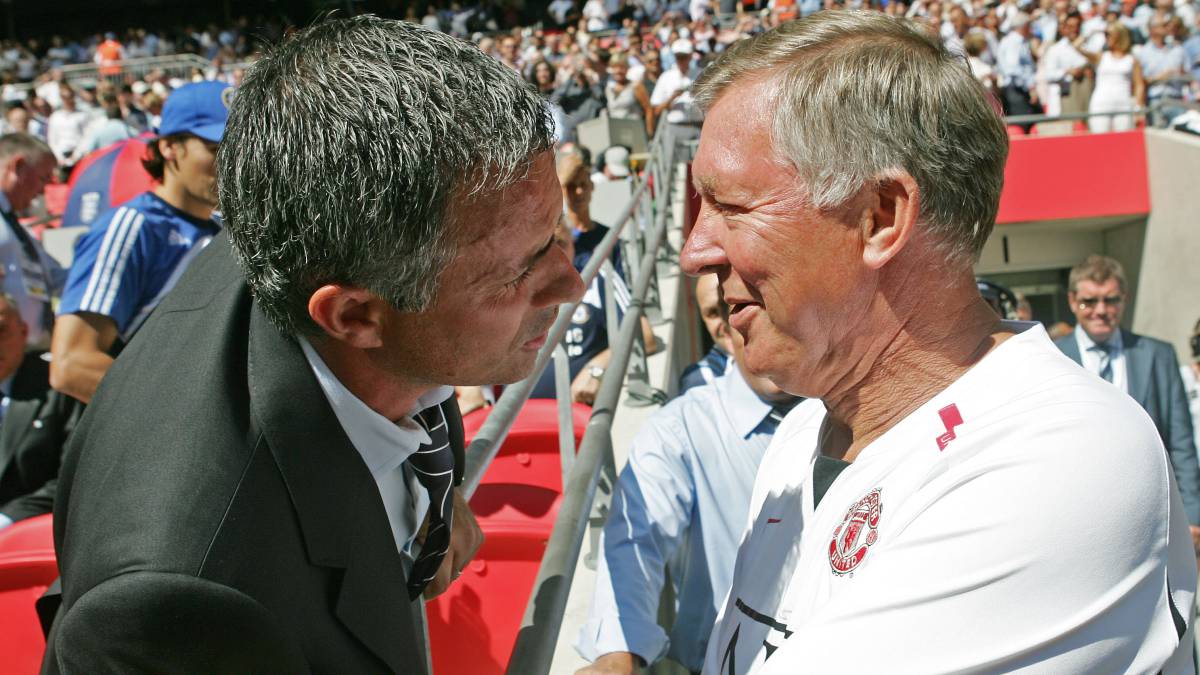 The All or Nothing about Tottenham, the Amazon Prime Video documentary series that sneaks into the locker rooms of the world's football elite, is revealing the ins and outs of Spurs and, above all, Jose Mourinho, their coach.
As the documentary shows, one of the tasks that Mourinho set himself when he arrived in North London was to recover Dele Alli, whom he had already followed since his time at Manchester United. To wake up the young man during the first days he called him, between jokes and truth, "lazy" during training and asked for more tension.
After one of the first days there, club president Daniel Levy came by his office and they talked about the player's situation and that initial meeting. "I have said it to Dele in a very direct way. He does not train well. I am not telling you that he is a disaster but he is not Harry Kane. Harry trains very well," said Mourinho while Levy stressed as the forward if he is currently international in compared to Dele, who is having a hard time getting back.
"Two years ago I was here," says Levy while pointing to the sky and Mourinho started with an anecdote to remember Alli's ability, to which they hope he will return. "Sir Alex Ferguson only gave me one piece of advice in two and a half years:" Sign Dele Alli. This guy, with that mentality, his way of playing, his aggressiveness. He is a Manchester United player. Buy that guy. "He has a good eye for the players and chose Dele Alli but he doesn't train well. We need to find the right motivation for this boy," acknowledged Mourinho while recalling his time at United.
A meeting to put everything in order
After telling him that it would be "a pain in the ass" beneficial for him and days after having this talk with Levy, Mourinho summoned the English midfielder in his office and explained what he wants to get out of him. "I know you know I like you. I like you as a player and you seem like a good kid to me. I don't want to be your father, you already have a father, neither your uncle nor your older brother. I want to be your coach but I want us to have a good connection So I'm always going to tell you what I think. On the inside, maybe you will send me to hell but I think I have to tell you. From your beginnings, I have never doubted your potential. I have seen you play great games, incredible things but I've always thought that you have peaks and valleys. There is a notable difference between constant players and those who have good moments. It is what makes the difference between the top players and those with great potential. I understand that there are things that you do not share, I'm telling you this so that you can analyze yourself and realize that your career is fine, from MK Dons to the national team, bang! and then ups and downs. I don't know why. I don't know your lifestyle. Yes at times you are a great professional and then, at others, you like to party to. Only you know. I am 56 and yesterday, I was 20. Time flies. I think one day you might regret it if you don't achieve what you can achieve. It's what I want to tell you. You must demand more of yourself. Not me, nobody, just you. "
"I understand", answered an Alli who left the office with the face of trying to assimilate this long message about which he later talks with the producers of the cameras and acknowledges working to return to his best form. Since Mourinho's arrival, Dele had regular minutes although an injury took him away from the field for up to five weeks in the final stretch of the Premier. The Englishman finished the season with nine goals and six assists in 38 games.
Photos from as.com