The new Santiago Bernabéu can now host matches
The grass is already 100% planted and could host football matches. Madrid will not practice at home until September 30, against Valladolid.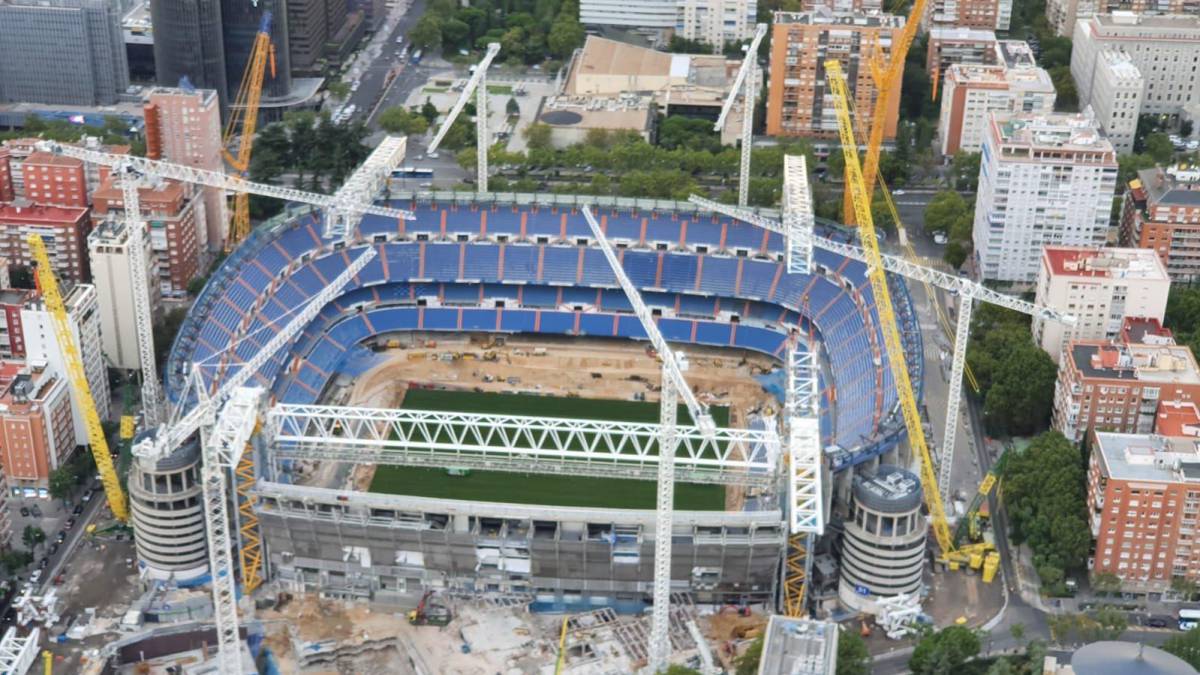 One of the photos that Real Madrid longed for the most is here: the new Santiago Bernabéu already has a lawn. The construction and gardening teams have coordinated in record time, planting all the green so that the field can host the matches that Madrid plays at home this season. It is not the retractable grass of the final project, but a temporary installation so that the team can play while the works progress through other sections.
The planting comes with a margin so that the grass can be properly tested. LaLiga does not start until September 11, but Zidane's men - having played the eighth of the Champions League and considering that they have had less rest and preseason - will not join until the second day, visiting the Reale Arena to face Real Sociedad (Sunday September 20, 9:00 p.m., Movistar Partidazo) .
Although the grass is already installed, the Bernabéu still has to adapt in other aspects to be able to host First matches safely. Some procedures for which there is a lot of room, because Madrid will not have to act as a local until the fourth match: the first was suspended and both the second and third are away from home (Real Sociedad and Real Betis). The date marked in red on the calendar is September 30, when a Real Madrid-Real Valladolid is scheduled. The Bernabéu is preening and already looking green.
Interior images
The journalist Javier Caireta-Serra shared more photographs of the works from the inside through his official profiles. As reported, the grass comes from Arévalo (Ávila) and has arrived in two batches of 20 trucks. Each transported 32 rolls of mixed turf for a total of 640 strips.
The images show the gigantic cranes that continue to work on the construction of the roof, as well as the upper structure. Trucks that transport materials across the surface are also seen. The lower tier has already been almost completely removed. Construction continues apace as the team prepares to return to competition.
Photos from as.com