The new Italy has a scent
Barella scored the winning goal for the 'azzurra' in Amsterdam. The Italians could win with more margin, but they forgave. Only Luuk de Jong waved the end.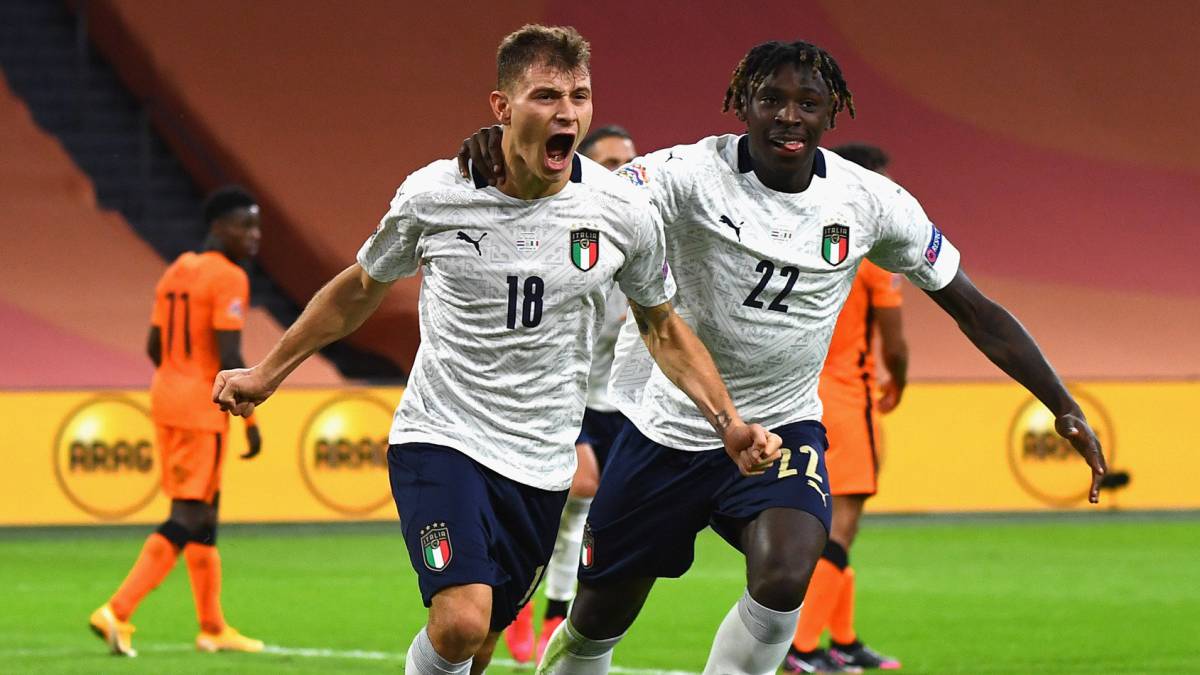 The new Italy remodeled and so different from the previous ones left his visiting card in Amsterdam with a victory of great merit and frankly showy at times. The Azzurra proved to be a refined team, with young people on the right footing and a wonderful field direction from Mancini, since they do not forget the typical Italian idiosyncrasy but they have truffled it with unquestionable finesse in many of their players. Italy defends well and plays well, that is, a full-fledged offensive step forward that gives it an unmistakable touch of modernity, especially in midfield.
The Netherlands was overcome as in pre-Koeman times, leaving inadmissible defensive gaps - especially on the right wing - that coach Lodeweges was unable to solve. Italy was releasing more and more poisonous pecks. Zaniolo, Immobile and Insigne stroked the goal, always unleashing the 'oranje' defense with their ability to conquer deserts by running into space.
The goal came in a goldsmith play that underlines the good taste of the Italians with the ball. Between Jorginho, Spinazzola, Insigne, Immobile and Barella they converted a throw-in into a paint at first touch that ended with a header from the interista. Aké, Guardiola's latest and brand-new defensive signing, was soft as butter.
The Netherlands, with De Jong playing 5 again and Depay gone, was unable to shake off the Italian blanket, thin as thirst and tangled in midfield until the Dutch were completely blurred. Insigne was able to extend the lead of an Italy that enjoyed reversing the Netherlands. It was planes versus tractors, in that scenario.
The only serious local response was a shot inside Van de Beek's area, intermittently like Wijnaldum. Not even with the entry of Bergwijn did he solve the ills of the Netherlands, which neither scared in attack nor solved bleeding in defense. What's more, Moise Kean was close to ending the crash with another shot, the umpteenth, which kissed the post.
Only the entry of Luuk de Jong in the last stage of the match bothered Italy something. His centimeters were a much more difficult weapon to defend than the previous one, as seen in some set pieces. On the basis of insisting on the direct game towards the Sevilla forward, the Italian defense was piling up in the area, something to which it does not disgust either. A tepid threat and too vulgar to prevent the Italian victory, tighter than it should be due to his lack of punch. That was, perhaps, the only black point of an otherwise good-smelling Italy. Frankly well.
Photos from as.com