The great anger that brought Medvedev down to Thiem: "Is the US Open a joke?"
Medevedev coincided at the US Open with the chair umpire who was messed up last year in his match against Feliciano López and he also took it from the supervisor: "You don't do anything."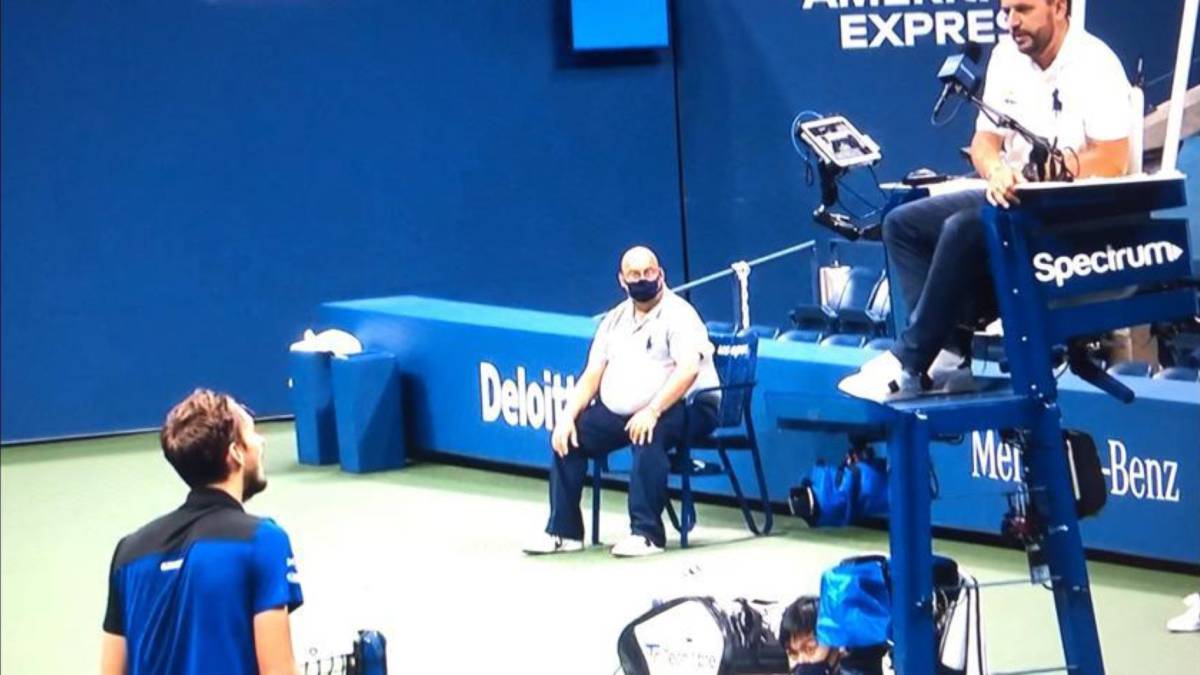 Daniil Medvedev fell in the US Open semifinals against Dominic Thiem, among other things, due to the short circuit he had in the first set when he lost 3-2 and rode a good chicken because the chair umpire did not grant him the review he asked after a serve called out when he considered that he had requested it after hitting the ball subtracted by the Austrian.
"I said it before the shot," Medvedev snapped at the assistant. Out of his mind, the Russian went to the other side of the court to look for the mark of the ball, something that is not allowed, and took a warning and the loss of the point. "What's wrong, you're not smart?" He challenged. Returning to his place and picking up the towel, he took it to the supervisor in the stands, to whom he said, "Is the US Open a joke? This in a first-round match or what." "My sincere apologies for having crossed the network," he wryly expressed to the two. The reproaches continued for a while, to the point that Daniil let the supervisor know his dissatisfaction with his work, understanding that it should have helped him in his challenge request: "You are there in the stands, but you do nothing, you do nothing ".
This whole episode is better understood by knowing that the chair umpire, Damien Dumusois, is the same one the Muscovite messed with at last year's US Open when he played against Feliciano López, and among other things, he confronted the public by asking them a half-comb a little hidden but that the spectators saw and not the referee. Medvedev provoked the respectable and got good boos in various phases of the match. Maybe it wasn't a good idea to put Dumusois in another Medvedev match in the same tournament.
Photos from as.com