The Granada continues unstoppable
The Nasrid team is one step away from the group stage after beating Lokomotiv Tbilisi. Great goal by Machís and first goal scorer by Jorge Molina. Wait for the Malmoe.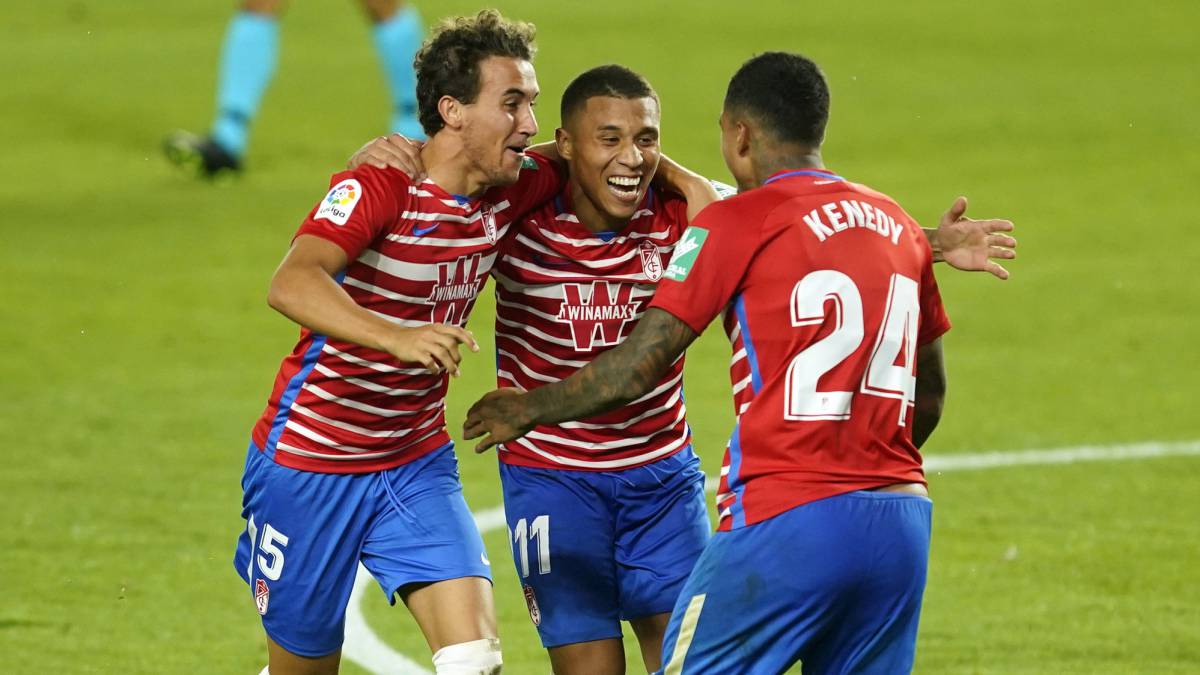 EI Granada is one step away from the group stage. Diego Martínez's team won by being far superior during the 90 minutes. Machís, with a great goal, and Jorge Molina's goal were enough to close a match that the Nasrids could beat. Malmoe will be the last obstacle for a Granada that seems unstoppable.
Granada came out to dominate and score as soon as possible. With the ball and reaching the domains of Mamardashvili, but he lacked depth against a well-ordered Lokomotiv Tbilisi that, every time he was outmatched, did not hesitate to stop the game. Fouls and corners that the Nasrid did not finish taking advantage of. Milla had the first clear, then Germán in a header, again the Madrid native tried, but between the good Georgian goalkeeper and the lack of aim, the goal was resisting. Thus, without goals, the break was reached.
After the restart, Granada went back out for all. And, two minutes later, Machís scored a great goal to open the scoring. The Venezuelan looked for the squad from outside the area and, with a magnificent parable, the ball surpassed the goalkeeper.
The goal spurred the Nasrid who wanted to sentence as soon as possible. Kenedy could do it, but his loose shot was blocked by Mamardashvili. However, before the quarter hour of the second half, the game became even more expensive with the expulsion of Gabadze after seeing a deserved second yellow. The Georgian team disappeared from the party. There was only one team, a Granada that came over and over again with Rui Silva as a mere spectator.
Diego Martínez took the opportunity to give Molina and Soro minutes. The Aragonese was very active, but the Georgian goalkeeper denied him the goal. Because Mamardashvili was the only one who was keeping up with his team and his saves were keeping Georgians alive. The best from Granada was Milla, but her shot after collecting her own rebound went to the wood. And the sentence came in the discount with the premiere of Molina who collected a rejection of the Georgian goal to score an empty goal.
Granada showed its superiority in numbers: 24 rojiblancos shots to none from Georgia. Now it's time for a rival with European tradition: Malmoe.
Photos from as.com