The FIBA Champions changes the format due to the coronavirus
The competition has approved a format change for the 2020-21 season. In the regular phase, instead of four groups of eight teams there will be eight with four clubs.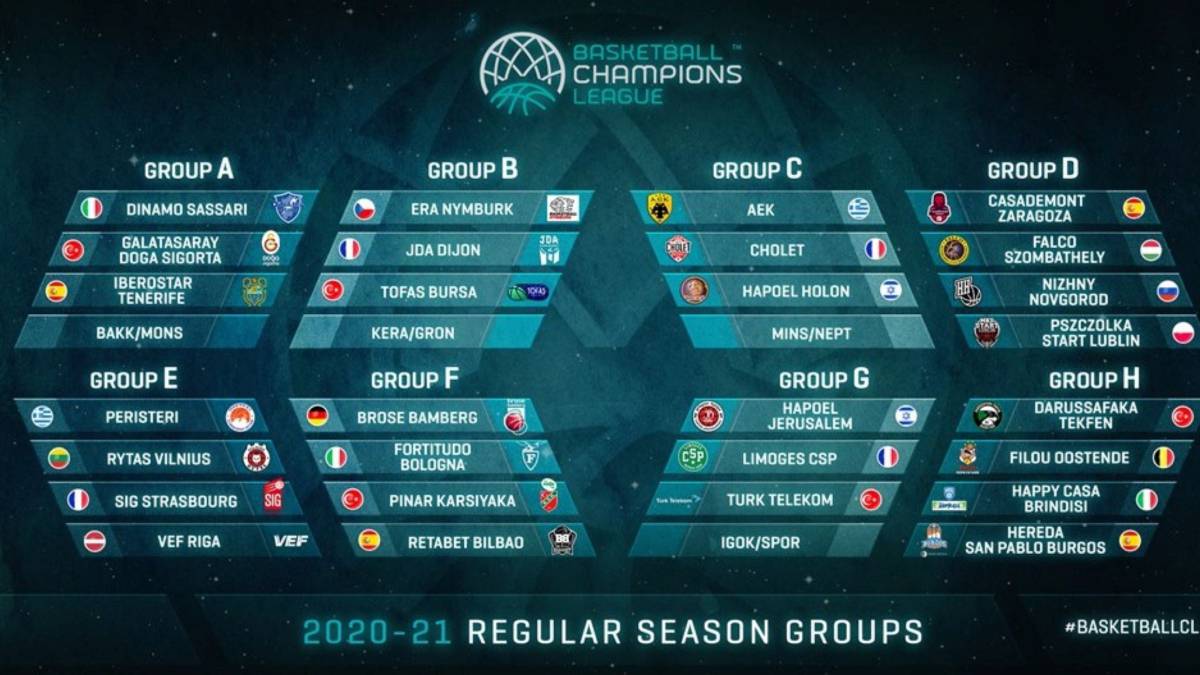 Based on information received by the FIBA Medical Advisory Group for COVID-19 (MAG) which reviewed the latest scientific data provided by the World Health Organization (WHO) to FIBA, as well as the opinion of experts in immunology , the Basketball Champions League has decided to adapt its format to a more realistic situation.
Therefore, to protect the health and safety of players, coaches and officials, but also to provide fair competition, the BCL regular season will be played in eight groups of four teams each, instead of four groups of eight.
Although the same game day calendar (Tuesday and Wednesday) is maintained, this change in format will ensure the weekly hosting of games, reduce international travel for teams and offer them more flexibility without affecting national league schedules. The change is also intended to protect the integrity of the competition and safeguard the end of the season.
The eight new groups have been formed according to the current composition of the group after the regular season draw in July, and have been divided according to the seeds used during the draw and established according to the BCL club ranking.
Clubs will play six matches each in a 'Round Robin' system (three home matches, three away), and the best two teams from each group will qualify for the round of 16, and the exact format of that stage of the competition to be confirmed after future COVID-19 impact assessment.
Twelve games will be played from October to January, which will allow two weeks between games for teams from the same group. The first day of play will take place from October 20-21. The full and updated schedule of the game will be communicated at a later stage.
Photos from as.com