The FIA investigates Hamilton for a protest shirt
She walked up to the Mugello podium wearing a T-shirt that read 'Arrest the cops who killed Breonna Taylor', shot by a police officer.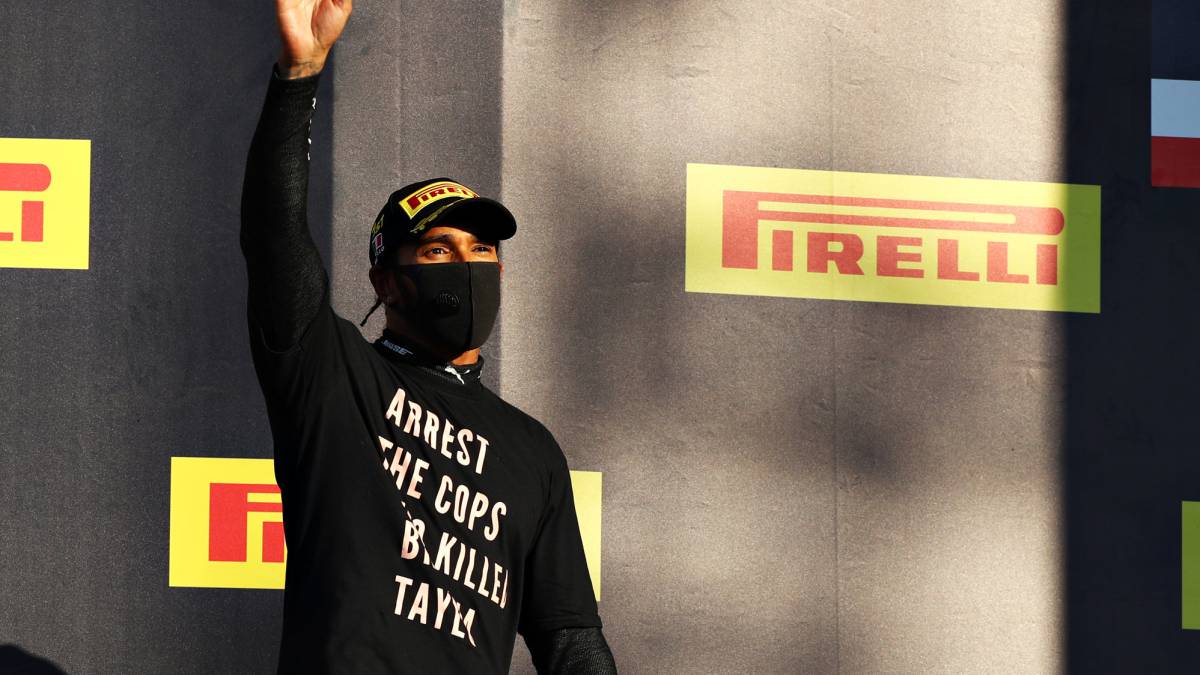 The International Automobile Federation (FIA) is investigating the English driver Lewis Hamilton (Mercedes) for the protest shirt he wore this Sunday after winning the Grand Prix of Tuscany, in which the following message could be read: 'Arrest the policemen they killed Breonna Taylor. ' An FIA spokesperson confirmed to the 'BBC' that there is an investigation "under active consideration" .
Hamilton's t-shirt featured a photo of Taylor, the woman who was shot by US police at her Kentucky home. The Briton has increased his level of activism against racism in recent months and has prompted other F1 teams and drivers to speak out against injustice.
However, this shirt could constitute a possible violation of the FIA rules regarding political comments. "I wanted to raise awareness about the fact that there are people who are dying on the streets," defended Hamilton.
Photos from as.com