The F1 grid in 2021: from Czech to Mick Schumacher
The Mexican stars in the market with the options of Haas and Alfa Romeo, which depend on Raikkonen and Ferrari. The Kaiser's son may ascend.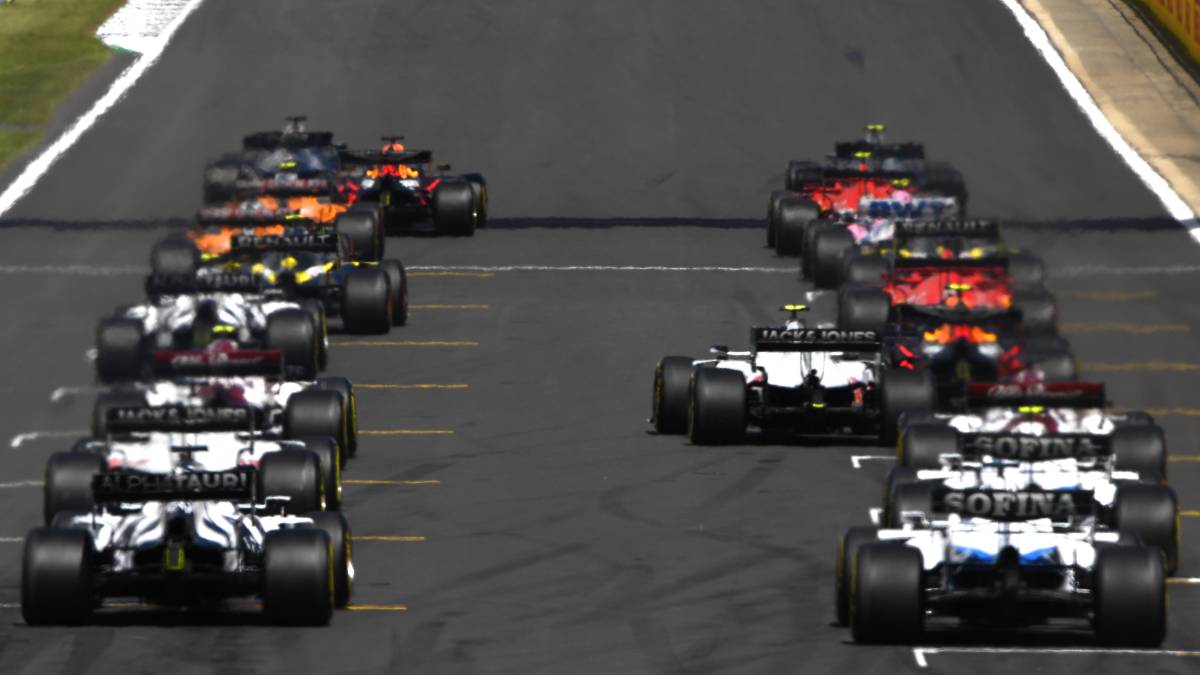 Sergio Pérez is looking for a Formula 1 midfielder for 2021 after Racing Point left him in the lurch to sign Sebastian Vettel, a four-time world champion. The 30-year-old Mexican has everything he needs to stay: baggage (eight podiums in 182 races), talent (he has been seventh in the World Championship in two seasons, the best of the rest) and support in the form of sponsorships that would interest any team . All in all, there are very few options for Checo on the current grid and some may disappear in the coming weeks Eight official vacancies remain.
The logical alternatives for it are reduced to two: Alfa Romeo (Sauber) and Haas. But the Swiss team, where it was already in 2011 and 2012, has interests related to the Ferrari Academy and also depends on the future of Raikkonen. If Kimi wants to continue racing at 41, the first car is hers. If Maranello wants to make room for a young man from its program, like Mick Schumacher (leading march in F2), it is the most logical entry point, as they have done recently with Leclerc and Giovinazzi. And if Mick does not win the championship, the Russian Shwartzman or the British Ilott, the other outstanding students of Maranello, can.
Back to the Mexican, and in the case of Haas, Guenther Steiner recognizes that 'Checo' "is a great, very experienced driver" and that he would fit into their schemes, although first they must clarify the future prospects of the team. Magnussen seems a fixture in the plans, there are more doubts with Grosjean. For the rest, in the paddock there are more teams that have been interested in Pérez's situation, as is the case with Red Bull, although this kind of contact between team leaders and drivers is common in any garage. It is true that in Milton Keynes they value signing away to accompany Verstappen because Albon does not give the level. Gasly, a winner at Monza, is an option for them, but they also don't want to weaken Alpha Tauri excessively because they no longer consider it "a junior team, but a sister team." Vettel was aware of that possibility and now both Czech and Hulkenberg must be.
Outside of Formula 1, Sergio Pérez would be raffled off in IndyCar and Zak Brown, CEO of McLaren Racing, has already made the first offer: "It is a pity that he loses his place because of the two drivers (from Racing Point) it is the one who does it best. But as we know, his father does not own the team. I imagine that in Alfa Romeo or Haas he may have a place, but if he wants to go to IndyCar we would be interested. We would have to find support to have three cars, now We only have two, but with the support (of sponsorships) that it has had historically and with our commercial activities, someone like Sergio would generate that expectation and we could prepare everything ".
This is the grill of 2021
Mercedes: Bottas. Options: Hamilton.
Ferrari: Leclerc and Sainz.
Red Bull: Verstappen. Options: Albon, Gasly.
McLaren: Ricciardo and Norris.
Alpine (Renault): Alonso and Ocon.
Aston Martin (Racing Point): Vettel and Stroll.
Alpha Tauri: unconfirmed. Options: Gasly, Kvyat, Albon.
Alfa Romeo: unconfirmed. Options: Raikkonen, Giovinazzi, Schumacher, Sergio Pérez.
Haas - Unconfirmed. Options: Magnussen, Grosjean, Pérez.
Williams: Russell and Latifi.
Photos from as.com