The Euroleague returns in Kaunas with the public and Chacho in shape
Armani and Alba opened in Lithuania, before 1,149 spectators, the first of two friendly tournaments in the Euroleague. Sergio Rodríguez, 14 points.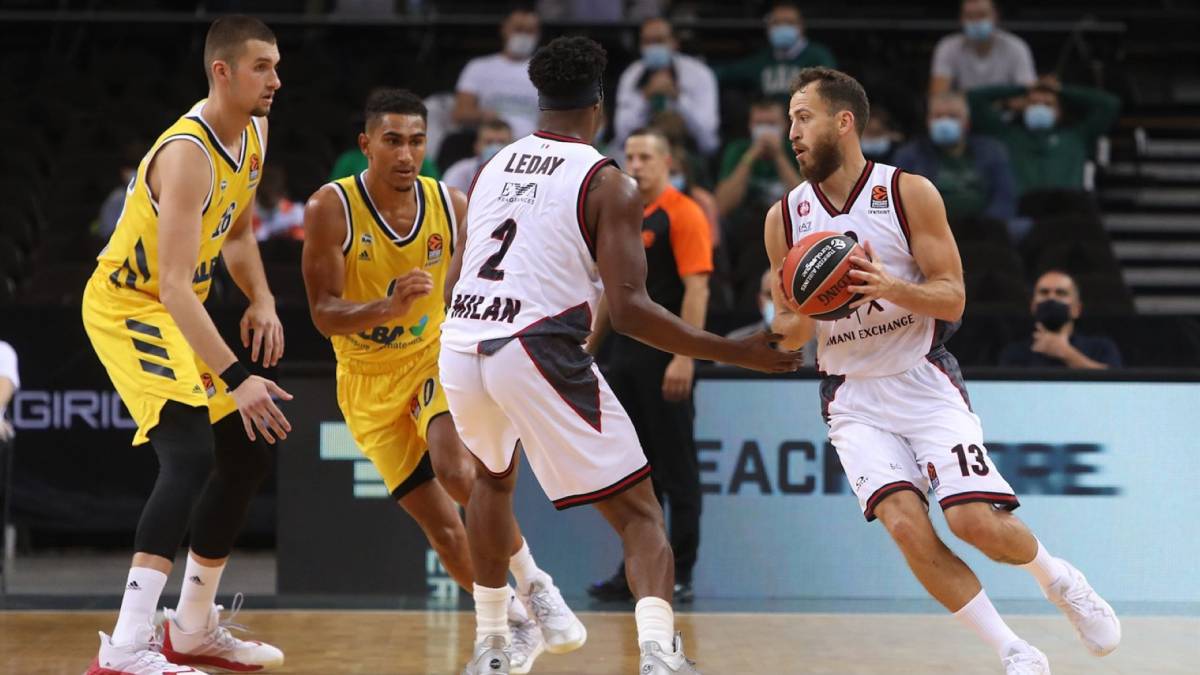 More than six months after the last game, the Euroleague is back on the scene. The official season will not begin until October 1, but the competition has scheduled two friendly tournaments, one in Kaunas and one in Valencia, with four teams each under the motto of We are back on a preseason tour .
The first of the tournaments started this Saturday at the Zalgirio Arena in Kaunas (Lithuania) with 1,149 spectators in the stands (the usual capacity is 15,000) to watch the duel that faced the reinforced Armani Milan of Ettore Messina against Alba Berlin of Aíto García Reneses, who has signed the Uruguayan Jayson Granger. Despite the German threat to rebuild in the third quarter, Armani, which is very busy with the dispute of a long Super Cup in his country that has not yet concluded, clearly dominated (79-57) .
Sergio Rodríguez was the game's top scorer with 14 points, tied with Alba point guard Peyton Siva. El Chacho made 4 of 8 on the shot (two triples) in 20 minutes, added 2 assists and generated a lot of game after breaking his defenders with his skill in the pot. In the Italian squad, the signed Zach LeDay (13 points) and Kyle Hines (12) also shone. In those of Berlin, the ex of the ACB Luke Sikma made 9 goals and the mentioned Granger, 6 and 3 assists in 18:49 on the field. This afternoon, the local team, Zalgiris, play the other semi-final against Panathinaikos. And tomorrow Sunday, the final (6:00 p.m.) and before the third and fourth place.
The second Euroleague preseason tournament, a full-fledged exam before the first day on October 1, will begin in Valencia on Tuesday 15 with the following crosses: Asvel Villeurbanne-Olympiacos (5:30 p.m.) and Valencia Basket-Bayern Munich (20:00). The next day, Wednesday 16, third place (17:30) and the final (20:00). Everything can be seen on Euroleague TV.
Photos from as.com