The Estudiantes-Tenerife, canceled after the injury of Dejan Todorovic
The preseason match between Movistar Estudiantes and Iberostar Tenerife ended in the second quarter after an unfortunate play for Todorovic.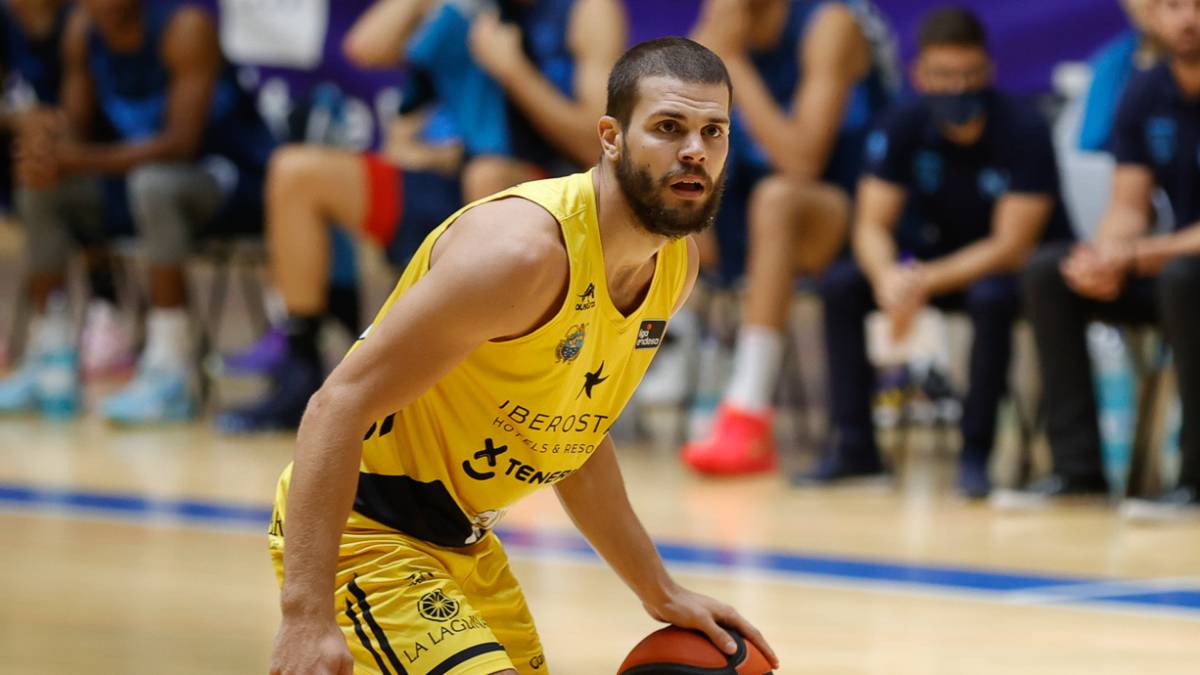 Movistar Estudiantes and Iberostar Tenerife mutually suspended their preseason match this Sunday, September 6 after the unfortunate injury of Dejan Todorovic at the start of the second quarter. The gestures of pain from the guard, recently signed by the La Laguna club, presage that it is a serious injury, hence the determination of the two clubs to end the match after almost eleven minutes.
The action stopped with 9:03 remaining until half time. The score was 21-24 favorite for the Canarian team in this match that took place at the Movistar Academy.
In an exit to the Canarias counterattack, the mishap happened. Dejan Torodovic went down the left side straight to the basket, trying to make a dunk, and Alec Brown tried the block. The play was penalized with a foul. The Serbian received a blow that unbalanced him; when supporting the two legs, one left him and he remained lying on the ground. The player's screams of pain and even sobs alerted his teammates, who threw their hands to their heads when they saw the magnitude of the injury.
The situation is more dramatic for Todorovic. In 2018, in other pre-season friendly when he played at UCAM Murcia, he was injured and suffered a triad in his left knee. He had just had a great year at Andorra after recovering for a year from that serious injury. Curiously, he came to Tenerife to replace the loss of Santi Yusta, also seriously injured in February of this year while playing with the National Team.
Those from Vidorreta start the season officially next week. They are the hosts of the SuperCopa in which Baskonia, Madrid and Barcelona are also.
Photos from as.com