The day that Gerard Piqué discovered Dominic Thiem
The FC Barcelona footballer rescued a 2016 tweet on social networks in which he was amazed by the Austrian during a match at Roland Garros.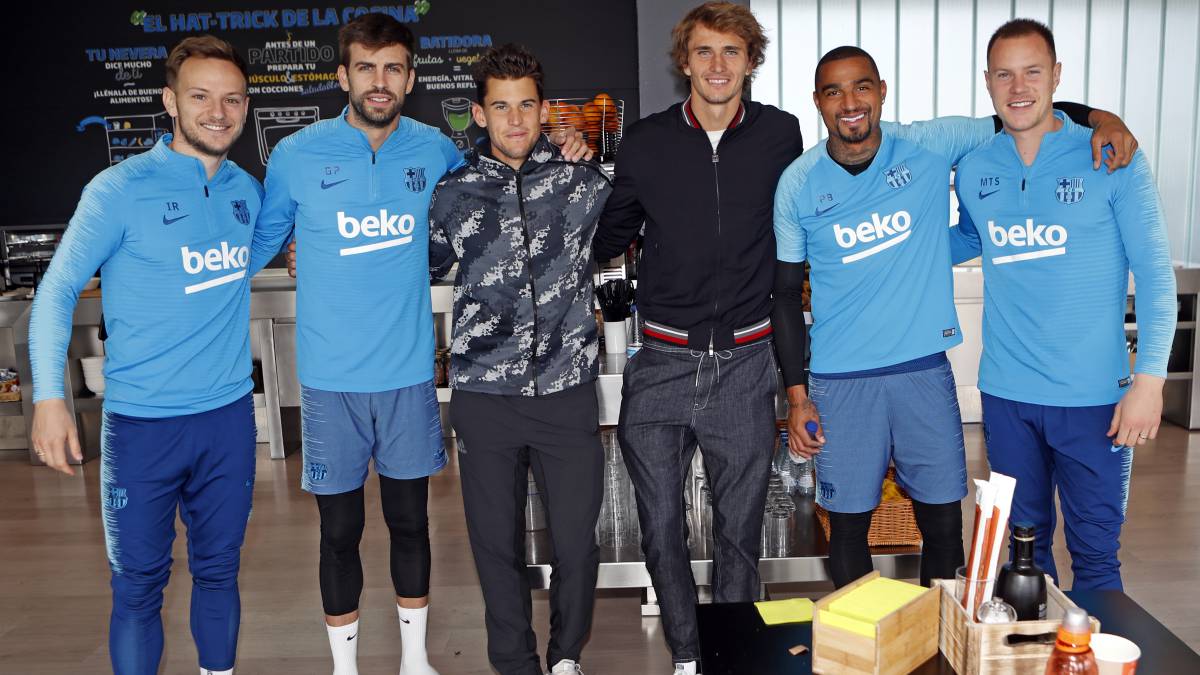 Dominic Thiem's victory at the 2020 US Open has highlighted the advancement of NextGen in the world of tennis and a warning that the relay is ready when the era of Roger Federer, Novak Djokovic and Rafa Nadal is over.
One of the athletes who soon congratulated Dominic Thiem after his victory at the US Open was the Barça footballer and president of the Kosmos group (organizer of the Davis Cup) Gerard Piqué, who pulled the file to remember the moment in which discovered the talent of the Austrian tennis player. In 2016 Piqué was in awe of Thiem's tennis during his match against Belgian David Goffin in the Roland Garros quarterfinal. "What a tie break Dominic Thiem has just won against Goffin! Great game at Roland Garros. Future Thiem number one in the ATP rankings," Piqué wrote on his social networks. Thiem would win that match 4-6, 7-6 (7) 6-4 and 6-1 although in the semifinals he could not with Novak Djokovic (6-2, 6-1 and 6-4), who would ultimately be champion of the tournament.
Piqué recovered that tweet to congratulate Thiem on his victory with this message. "Four years ago I saw that you were special. Congratulations Dominic Thiem! You deserve it very much, my friend. The US Open is yours." Now the Austrian will seek to continue adding successes to be the future number one in the ATP ranking.
Photos from as.com